Tiger Woods DUI: PGA Commissioner vows support after arrest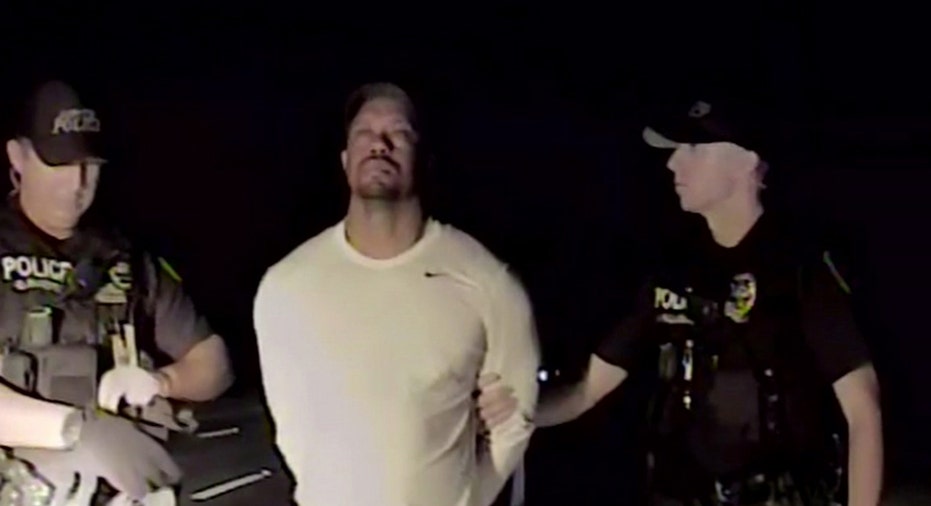 PGA Tour Commissioner Jay Monahan vowed to support golfer Tiger Woods in the wake of his Memorial Day DUI arrest, even as the organization declined to specifically comment on the release late Wednesday of dashcam footage of Woods' encounter with police.
"I think Tiger's statement on Monday night, where he apologized and he said he was going to do everything he can in his power to make sure this doesn't happen again, I think says everything. He's a member of our family, and we're going to do everything we can to help and support him," Monahan said in a statement, which was originally obtained by the Associated Press.
Police in Jupiter, Florida released a video of a clearly disoriented Woods interacting with officers at the time of his arrest. In the footage, Woods struggles to tie his shoes and complete a field sobriety test. The 41-year-old golfer also displayed slurred speech and appeared confused about his whereabouts.
PGA Tour officials referred Fox Business' questions on the dashcam footage to Monahan's statement of support. The PGA rarely comments on its internal handling of matters involving its players.
Authorities said Woods was asleep at the wheel of his vehicle when discovered by the responding officers. The 14-time major champion blew a 0.0 on Breathalyzer tests and said medication, not alcohol, was responsible for his actions.
"I want the public to know that alcohol was not involved," Woods said. "What happened was an unexpected reaction to prescribed medications. I didn't realize the mix of medications had affected me so strongly."
An arrest report listed four substances, including the painkiller Vicodin, under Woods' "medical conditions." Woods will be arraigned on the DUI charge July 5.
It remains unclear if Woods' arrest will affect his long-term relationships with key sponsors. Nike Inc., his biggest partner, said this week that its relationship with Woods remains unchanged. Other sponsors, including Bridgestone Golf and TaylorMade, have yet to comment.
"We aware of the incident with Tiger Woods and will continue to monitor this situation and gather information from the appropriate sources investigating the matter. At this time, we respectfully decline any further comment," a Bridgestone Golf representative told FOX Business.