Tiffany Slumps 9% on 1Q Miss, Gloomier View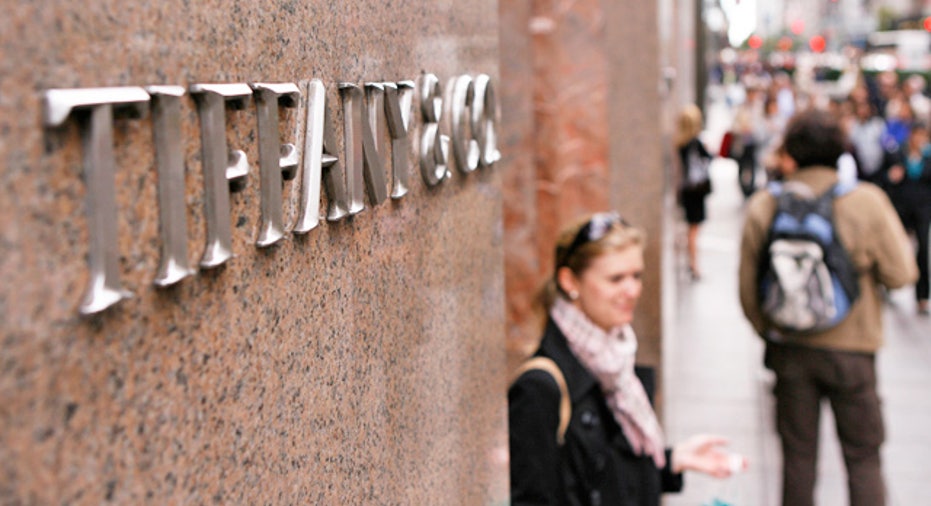 Tiffany (NYSE:TIF) released first-quarter results that trailed Wall Street's expectations amid disappointing sales in the Americas, prompting the luxury retailer to downgrade its outlook.
Shares of the New York-based company tumbled 9% in response to the new numbers and gloomier guidance.
Tiffany posted a profit of $81.5 million, or 64 cents a share, last quarter, compared with a profit of $81.1 million, or 63 cents a share, a year earlier. Analysts had called for more robust EPS of 69 cents.
Revenue rose 8% to $819.2 million, but that trailed the Street's view of $817 million. Gross margins ticked down to 57.3% from 58.3%.
"The Americas region underperformed, continuing a soft trend that began in the last quarter of 2011 and compounded by the difficult comparison to substantial sales growth in last year's first quarter," CEO Michael Kowalski said in a statement.
Tiffany said sales in the Americas grew just 3% to $386 million amid a 4% decline at its New York flagship store. Sales in struggling Europe gained 3% to $88 million, while Japan generated a 15% jump in sales to $142 million and the Asia-Pacific region saw sales soar 17% to $195 million.
Citing a slowing economy, Tiffany lowered its 2012 EPS view to $3.70 to $3.80, which compares poorly with consensus calls from analysts for $3.97. Management previously called for EPS of $3.95 to $4.05.
Global sales are expected to increase 7% to 8%, down from 10% earlier.
Tiffany also warned it expects a year-over-year decline in net earnings for the current quarter as well as the third quarter.
Kowalski said global sales are currently rising in just the low-single-digit range for the second quarter, reflecting tough comparisons and "decelerating rates of economic growth in many countries."
Wall Street punished Tiffany for the new view and disappointing results, sending its shares diving 8.9% to $56.30. The losses should extend the shares' 2012 decline of almost 7%.