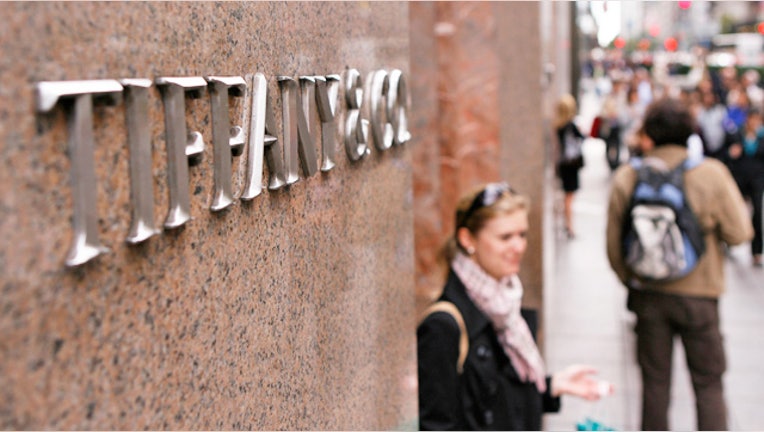 Tiffany (NYSE:TIF) disclosed on Tuesday a 1.6% slide in fourth-quarter profits amid a higher tax bill and a disappointing end to the year, but the jewelry retailer unveiled an upbeat forecast for the full year.
The New York-based company said it earned $178.4 million, or $1.39 a share, last quarter, compared with a profit of $181.2 million, or $1.41 a share, a year earlier. Analysts had been calling for EPS of $1.42.
Sales jumped 7.8% to $1.19 billion, missing the Street's view of $1.2 billion. Same-store sales increased 5% system-wide.
Sales rose 5% in the U.S. to $605 million and leaped 19% in the Asia-Pacific region to $225 million. Europe saw slower sales, rising 3% to $142 million last quarter.
Tiffany said its gross margins narrowed to 60.4% from 60.9% due to higher product costs and a shift toward higher-priced jewelry.
"Tiffany exceeded the goals that we had set at the start of 2011 for both sales and earnings growth, although we concluded the year with softer-than-expected results," CEO Michael Kowalski said in a statement.
Looking ahead, Tiffany said it expects global sales to increase 10% in its full year, translating to EPS of $3.95 to $4.05. That compares favorably with consensus calls from analysts for full-year EPS of $3.93.
"We believe our expansion strategies and spending plans are appropriately prudent and will ultimately contribute to strong relative performance within the luxury jewelry industry," Kowalski said.
Buoyed by the new guidance, shares of Tiffany climbed 3.9% to $71.35 ahead of Tuesday's open. Year-to-date Tiffany has trailed the broader markets, rising less than 4%.