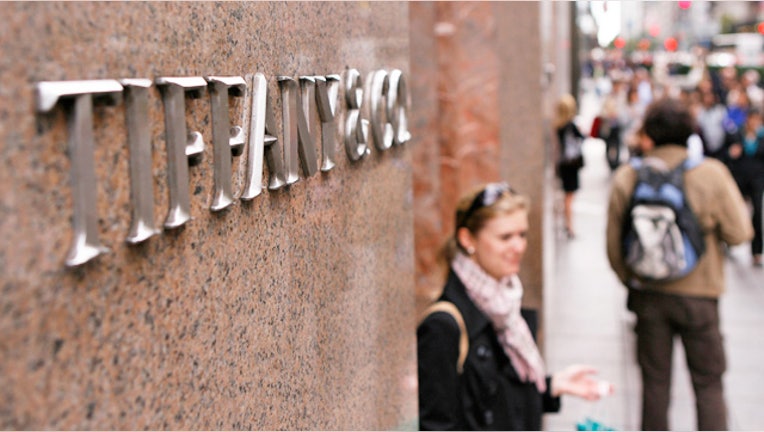 Luxury jewelry maker Tiffany & Co. (NYSE:TIF) lowered its full-year outlook for the third straight quarter on Thursday after reporting disappointing same-store sales and weaker-than-expected earnings.
Shares of Tiffany fell more than 7.5% to $58.86 Thursday morning as investors digested the news.
The New York-based designer now sees fiscal 2012 earnings in the range of $3.20 to $3.40 a share, down from an earlier $3.55 to $3.70, on sales growth of between 5% and 6%, below a previous range of 6% to 7%.
Analysts in a Thomson Reuters poll are looking for EPS of $3.60 on sales of $3.86 billion.
"We continue to maintain a cautious near-term outlook about global economic conditions," Tiffany CEO Michael Kowalski said in a statement, though he was upbeat on the holiday season, saying improved sales should be driven by new products and more focused marketing.
In Tiffany's most recent quarter ended Oct. 31, sales grew 4% to $853 million but missed the Street's view of $859.2 million. Net earnings fell 30% to $63 million, or 49 cents, compared with a year-earlier $90 million, or 70 cents, matching the consensus.
As expected, the results were impacted by continued economic weakness and strong year-earlier sales comparisons, Kowalski said. However, Tiffany's gross margin was also softer than expected while the company's effective tax rate was higher. Further pressuring the results, selling, general and administrative expenses grew by 5% on store occupancy and marketing costs.
Quarterly revenue increased to $852.7 million from $821.7 million the year prior, driven by strong sales across its geographic regions, including a 3% improvement in the Americas to $400 million.
The gains, however, were offset by a 4% drop in Asian same-store sales, excluding Japan, and softer demand for silver, coupled with higher tax and general expenses that squeezed margins.