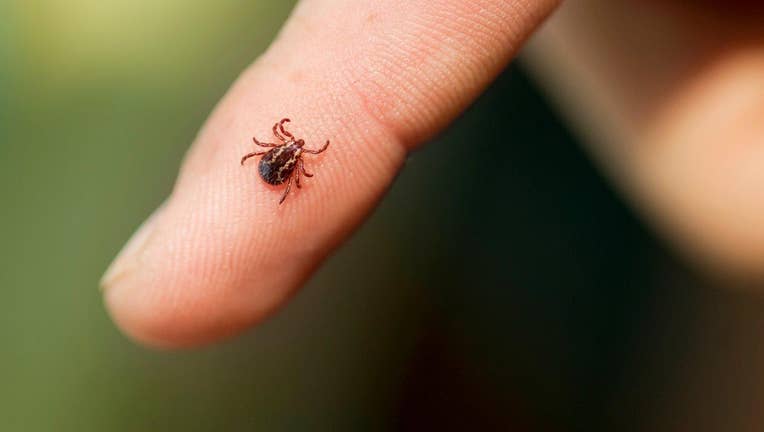 Tick season is upon us, and the Centers for Disease Control and Prevention say tick-borne diseases are on the rise in the United States.
"Many people do not know they are at risk. Each year, more than 30,000 cases of Lyme disease are reported nationwide, while studies suggest the actual number of people diagnosed with [the] disease is more likely about 300,000," Kate Fowlie, a CDC spokesperson tells FOX Business.
The CDC warns it's still too early to predict how tick season will go, but others believe it could be one of the worst ones yet.
"Since we had a mild winter this past year, the number of deer and mice have grown. These animals are hosts for ticks and due to an increased amount of acorns in the Northeast the mice population has increased and [they] carry the bacteria that cause Lyme Disease and are host to thousands of ticks," Dyan Hes, M.D., medical director of Gramercy Pediatrics, tells FOX Business.
Hes says it's not just Lyme Disease--there are some new tick-borne illnesses emerging as threats. STARI, a southern tick-associated rash illness, and Powassan disease, which is a viral illness transmitted by ticks present new concerns for parents.
"[Powassan] starts with general flu-like symptoms, headaches, weakness and rapidly progresses to meningoencephalitis (which causes an inflammation of the brain). There is no cure, only supportive measures," Hes says. To date, there have only been 75 reported cases of Powassan in the last 10 years in the United States, according to the CDC.
STARI, however, is similar to Lyme disease with symptoms like a fever and patients are able to respond better to antibiotics, making them able to improve faster than individuals with Lyme disease.
Other less common but potentially serious tick-borne infections, according to the CDC, include anaplasmosis, babesiosis, ehrlichiosis, Rocky Mountain spotted fever, and tularemia.
"Prevention should be on everyone's mind, particularly during the spring and summer and early Fall when ticks are the most active. It's especially important to take steps to protect yourself and your love ones (including pets)," Fowlie adds.
The CDC recommends that people learn which tick-borne diseases are common in their area, avoid areas with thick vegetation (high grass and leaf litter), and use repellant that contains 20% or more DEET on exposed skin along with products that contain permethrin to treat clothing and gear.