Ticketmaster Taking Heat for Paperless Tickets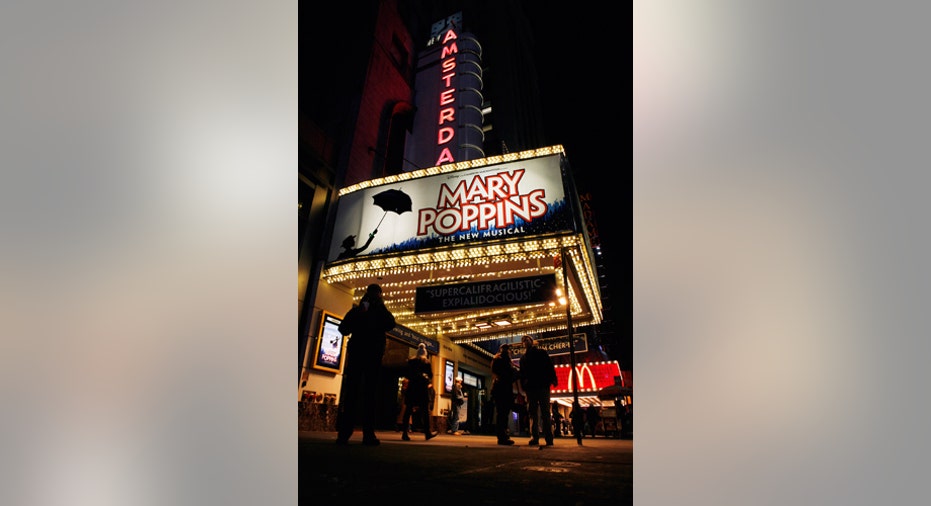 Most dads probably wouldn't opt to go see Justin Bieber in concert. But, say Dad decided to buy his teenage daughter and her friends a few tickets to see the pop star live, and planned to have the kids pick up their tickets at will call.
If these tickets are paperless, and dad isn't in the flesh to show his ID and credit card—no Bieber for the girls. They can't get in without the purchaser accompanying them.
So, it looks like Dad is going to see Justin Bieber. And this hypothetical has one consumer watchdog ticked off.
Paperless tickets offered by Ticketmaster require the purchaser's credit card and identification as proof of purchase to enter an event. They are not e-tickets that can be printed out by the buyer, or a digital ticket that can be viewed on a smart phone. Some say the model is restrictive and anti-competitive, and are calling for government intervention to protect consumers from this small, but growing, ticket purchasing option.
According to Ticketmaster.com, the selling of such tickets will vary by event, depending on whether the artist venue or provider designates the paperless ticketing delivery option for the show.
"If you buy tickets for friends or family, sometimes you only have to go to the gate, not through the gate. Simply accompany them to the venue and show your credit card and ID to get them in," the site states.
Earlier this month the American Antitrust Institute (AAI) submitted a white paper to the U.S. Federal Trade Commission, along with several state attorneys general, requesting an investigation into this selling model.
"The result is a degraded-value ticket, one that the purchaser cannot readily resell, give or donate to others," the White Paper stated. "The restraints deny ticket holders the 'insurance' of being easily able to resell or giveaway their tickets if they are unable to attend the events themselves."
Ticketmaster didn't respond to multiple requests for an interview on the issue.
Paperless tickets are presently a small part of the overall market, according to the AAI's President Bert Foer, however they can be a major pain. An argument in favor of this model is to prevent illegal scalping; however Foer said Ticketmaster's model touches on both consumer protection and competition issues. For consumers, being able to have options and freedom when purchasing tickets or attending an actual event is key.
"In essence, instead of a ticket that is yours, you have one that is still controlled by Ticketmaster," Foer said.
While some states, like New York, have laws in place to protect consumers from such restrictions, there is no universal standard for the model. In New York, Ticketmaster must offer consumers alternative ways of buying the ticket and must also disclose the rules that are tied to purchasing a paperless ticket for an event.
On the competitive side, Foer said Ticketmaster is monopolizing the re-selling market. If you want to sell a paperless ticket, you must do so on their site, at their prices. Using other sites like StubHub.com is no longer an option, and neither is knocking down or bumping up the price.
"The only player that can participate in this market is Ticketmaster," Foer said. "The market is closed from competitive secondary market players."
Jon Potter, president of the Fan Freedom Project, likens the issue to purchasing a car at a dealership that won't let you service it elsewhere.
"Let's say you buy a car from Honda," Potter said. "And, they tell you that you can't get it serviced anywhere else, and you can only sell it through the dealership. It's preposterous, and customers would never stand for that. That's what Ticketmaster is doing—they're licensing you the ticket."
When reselling tickets, Potter said, Ticketmaster's TicketExchange service also won't allow you to sell your tickets below face value. This is causing purchasers to lose money entirely, he said, if the ticket is for a game or concert that isn't in-demand.
"Ticketmaster owners the second largest ticket reseller in the country, and they aren't opposed to selling at higher than face value," he said. "Under the guise of consumer protection, they are trying to lock you into their resale site."
Patti Favetta, 56, from Bergen County, N.J., said although she has never lost money due to paperless tickets in the past, she often opts for e-tickets, which allow her to print them out and give them away if she can't make the event.
"I like to have the hard copy of the ticket," Favetta, who was picking up tickets at will call for the Broadway play, "Wit," said. "It forces me to come to the shows."
Michael Cochrane, a 55-year-old New York City resident, said he and his wife often like to have flexibility to show up to a theater at will and buy tickets, or purchase from the TKTS booth in Times Square. He said the restrictions that go along with paperless tickets cancel out any conveniences they offer.
"I think [the paperless ticket policy is terrible]," he said. "Who cares who is paying for the ticket? The theater will still get money regardless. I'm not in favor of [restrictions] because you need to have flexibility."
The AAI isn't attacking paperless tickets or Ticketmaster, Foer said. Instead, it would like to have the model modified to better ensure equality for consumers and ticket vendors.
"Frankly, as consumers become aware of the obnoxious features of this, they will rebel and either consumer resistance or legislation will [take place]," he said. "I don't think paperless tickets are necessarily bad, it's when they have such restrictions on them that you run into problems."
Potter said once more consumers realize this model is in place, they will begin to speak up and push for lightened regulations on this form of ticketing.
"This is a quiet encroachment on your rights, and you don't realize it until you get sick and can't go to a game," he said.