Three Ways to Slash Your Medical Bills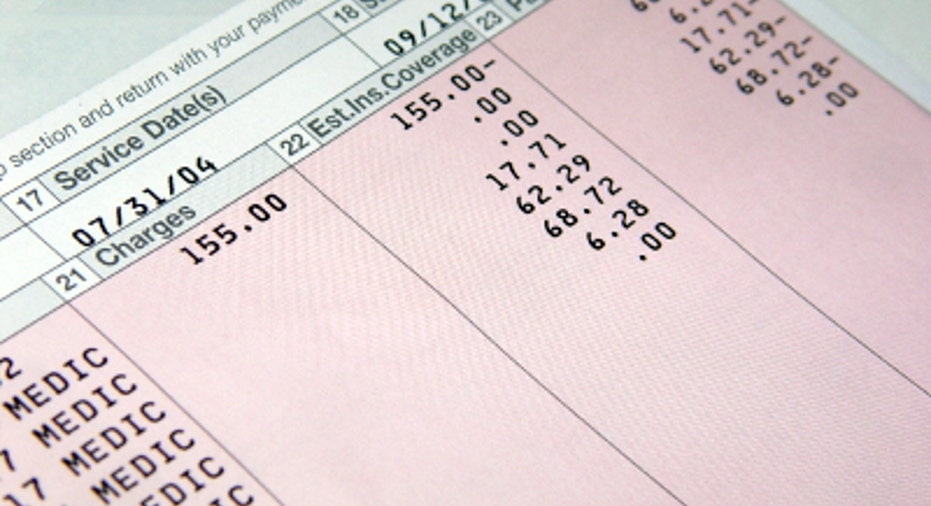 Many things in life are negotiable, including medical bills.
"More and more billing offices, whether it's a hospital or doctor's office, are much more receptive to bargaining," says Nancy Fase Guernon, director of operations at CareCounsel, an health advocacy firm. "There's definitely ways to negotiate the bill."
According to a survey of Angie's List members who asked for discounts from their doctors, 74% said they were successful. "We've heard some great success stories from members who have successfully negotiated with their health care provider," says Angie Hicks, founder of the peer-review website. "It doesn't hurt to ask. You'll be amazed at what you can save and still get great care."
From making sure your bill is correct to negotiating ahead of a procedure there are ways to get as much as 40% off your medical bill. Here's how:
Step One: Check the accuracy of the bill
Medical billing mistakes are common, so review the invoice carefully before submitting payment.  Experts say it's common for a procedure to be coded wrong by the doctor's office and lead to excess charges.
Patients should review their health insurance plan to know what is and is not covered. "You want to make sure if it's the insurance company's responsibility to pay it, it's paying what it should according to the plan," says Fase Guernon.
If you don't have insurance or are going out of network and are paying out of pocket, Derek Fitteron, founder and CEO of Medical Cost Advocate, advises getting a full cost estimate of the procedure upfront to avoid any surprises at the end and you avoid getting overcharged.
Fitteron also suggests asking for an itemized bill so you can review the charge for every procedure. "Sometimes there are mistakes and those mistakes might include bills for the wrong procedures or procedures that didn't happen."
Step Two: Negotiate Up Front
Think of negotiating health care like shopping for a car. A dealership wants your business and will working with you—same idea applies to a doctor. For instance, many times doctors will reduce their price if you pay in cash or pay for the procedure ahead of time.
According to Hicks, some hospitals and doctors will cut a health-care bill by as much as 50% if you pay in cash on the day of service. "We had a member from Washington D.C. who saved $9,000 on his mother's in-home care by bargaining ahead of her treatment."
To negotiate ahead of time, experts say it pays to do your homework. Procedure prices vary be region, so know what know what is common in your area before negotiating. "Do the research so you are not throwing out numbers. That can be insulting," says Fitteron.
Step Three: Be honest about your financial situation
If you get hit with a medical bill that you can't afford, the best thing to do is call your doctor or hospital and honestly explain your financial situation. Often times the medical facility will be willing to reduce the bill as long as you agree to pay something.
"If you ask the billing office for a discount and you are willing to pay something right then more times than not they will knock down the bill 30% to 40%," says Fase Guernon.
Some providers will set up interest-free payment plans. Hicks points to one member who saved $4,000 by talking to her doctor about her financial concerns. The member couldn't afford the costs that weren't covered by the insurer so the doctor agreed to collect just the insurance portion, she says.
"Too many consumers aren't aware of just how much power they have to negotiate their health-care costs. There are many great doctors, dentists and other health-care specialists out there who are willing and eager to work with their patients to provide them with high quality, affordable care," says Hicks.