Three Trends Shaping Today's Rewards Credit Cards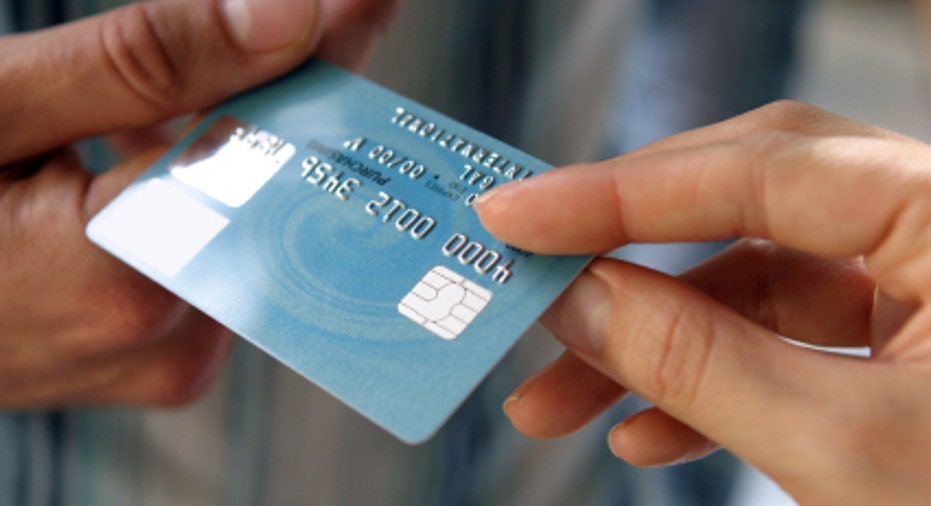 For people who use their credit cards primarily for rewards, there's no shortage of good card options. From miles to merchandise to mortgage payments, rewards can take almost any form -- though that doesn't necessarily mean that card issuers will make racking up rewards painless.
Today's cards benefit big spenders and attentive card managers. For those willing to monitor their cards and spending closely, there are more ways than ever to get rewards and maximize points. Here are three trends that are shaping credit card rewards offers -- and what you'll need to do to take advantage of them.
1. Cash is king, but it's not always easy to maximize
Card issuers have rolled out plenty of new rewards cards, but many have the same theme. It turns out that almost nothing beats cash, says Nancy Beaver, vice president of rewards management at Wells Fargo. "Cash has always been a traditional favorite, and it continues to be a favorite," she says.
While 1% cash back is standard with many cash-back cards, some cards are boosting rewards -- selectively. Discover has long been the standard-bearer in this regard. For more than six years, it has offered 5% cash back bonuses on rotating quarterly categories from gas to dining, says Discover spokeswoman Kathryn Henry. Others, including Chase Freedom and Citi Dividend Platinum, have followed suit with similar offerings. It's a great deal -- as long as you're willing to sign up each quarter, and you're not stymied by the limits (typically about $1,500 in purchases) that can curb your earnings.
Because companies want their card to be at the front of your wallet, they're taking care to give you better deals on your most frequent purchases. "We have card members who are passionate about earning cash back on their everyday spending," says Chase spokesman Rob Tacey. It's why his company -- and others -- offer greater rewards year-round for the most common credit card purchases, such as gas, groceries, dining, and travel.
But you'll need to do some serious number-crunching to see if it's better to get 3% back on gas and 2% on groceries (BankAmericard Cash Rewards) or 3% on groceries and 2% on gas (Blue Cash Everyday Card). If you're a traveler, you might like Chase Sapphire preferred, with double points on travel and dining. The most diligent juggle several different cards, keeping track of the best offerings on spreadsheets or sticky notes attached to specific cards with great deals.
2. Introductory bonuses grow, but ...
To lure in high-spending customers, card issuers have ratcheted up introductory bonus and early spend offers, with cash and travel awards worth hundreds of dollars.
Some come easy -- you can earn up to six free nights at a Marriott property after a single purchase with the Marriott Rewards Premier Visa Signature Card, for example. Southwest Rapid Rewards Visa, meanwhile, offers enough points for two free flights after the first purchase.
However, many require big spending requirements. To get $500 in travel spending from the Chase Sapphire Preferred card, for example, you'll need to make $3,000 in purchases in the first three months to qualify. An introductory offer from Citi ThankYou Premier will net $399 in airfare -- after $2,000 in purchases within 3 months.
Of course, once you've earned your bonus, card issuers hope you'll stick around. Don't get too starry-eyed at the promise of an early payday, says Capital One spokeswoman Sukhi Sahni. "Take advantage of higher-than-average introductory rewards rates and sign-up bonuses, but use the permanent rewards earnings as a basis for comparing cards," she says.
3. Loyalty is rewarded
Many of the top reward cards have hefty annual fees after the first year, including The Premier Rewards card from American Express ($175) and Citi Platinum Select AA Visa ($95). Combined with the eye-popping introductory bonuses to new cardholders, it's increasingly tempting for cardholders to hop from card to card, avoiding fees while still reaping plenty of loot.
To entice customers to keep a card, issuers have begun offering loyalty bonuses. A Southwest Rapid Rewards card offers 3,000 miles on a cardholder's anniversary -- with a value that's almost enough to offset the annual fee. Other cards provide yearly bonuses based on rewards earnings.
Some card issuers offer bonuses to customers who use more than one of the bank's products. Several Bank of America cards, for example, offer customers a 10% cash bonus on cash rewards if they deposit them into a Bank of America checking or savings account. According to spokeswoman Betty Riess, it's a strategy that benefits both consumers and the company. "[We] are focused on rewarding customers when they bring more of their relationship to us," she says.
But no matter how focused you are on maximizing your rewards earning, it's critical to remember that the rewards are meant to redeemed. "Building rewards," says Capital One's Sahni, "is only worth it if you actually use them."