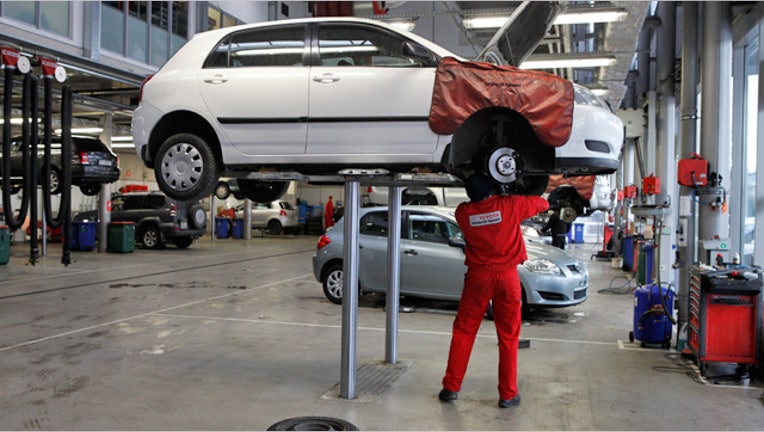 When you are driving an old car, it's easy to let your fears of expensive engine problems take over. And if you aren't ready to trade in your car for something newer, you might be tempted to consider some of the additives on the market to extend your car's life.
Additives that could help in certain situations are those designed to clean engines, fuel injectors, turbochargers, transmissions, power steering systems and climate control systems. For many drivers, these additives aren't necessary, but there are a few situations where additives might make a difference in your car.
You drive an old car. Old cars, which are at least 10 years old, have typically seen substantial wear and tear. This is especially true if most of the car's miles have been logged during short trips or a lot of stop-and-go traffic. While today's engines can easily last for multiple decades if they are cared for, they also may have buildup inside various engine components. Some additives can help remove these deposits that can compromise performance.
Your car has high mileage. Regardless of your car's age, if it has high mileage -- at least 100,000 miles -- it also may have various issues in some of the engine components that could affect its performance. Sometimes, additives can improve performance.
Your car has a known problem. Perhaps your car hasn't passed its emissions check, or your fuel economy has dropped dramatically. Maybe your transmission is less-than-perfect, or the radiator isn't keeping the engine as cool as it should be. When your car has a known problem, sometimes certain additives, cleaners or flushes can resolve it and save you from replacing an expensive part.
But heading to your nearest auto parts store or even the auto department of a big-box retailer to peruse the dozens of products should not be your first step in deciding whether to use an additive.
Instead, start by talking to your mechanic about any concerns regarding your car's performance, and see if he thinks there are any additives that might help your situation. If he does, it is likely he has access and experience with products that are sold only to service shops that have undergone substantial independent testing to prove their worthiness.
Ask for detailed information on the products he recommends, and then do your homework online. A simple Internet search should turn up any consumer complaints or investigations. The Environmental Protection Agency, or EPA, and the Federal Trade Commission, or FTC, assess these products for their ingredients and their claims. In addition, many companies producing these products offer details on any testing they have done to give consumers a feel for a product's reliability.
Once you have a good understanding of the products being suggested and can confirm no one is complaining about their results, you can make a determination on whether to use the additive. For many situations, it may be a cheaper alternative to try to resolve the problem with an additive before an expensive part must be replaced or before you feel forced into replacing your car entirely.
Get more news, money-saving tips and expert advice by signing up for a free Bankrate newsletter.
Bankrate's content, including the guidance of its advice-and-expert columns and this website, is intended only to assist you with financial decisions. The content is broad in scope and does not consider your personal financial situation. Bankrate recommends that you seek the advice of advisers who are fully aware of your individual circumstances before making any final decisions or implementing any financial strategy. Please remember that your use of this website is governed by Bankrate's Terms of Use.
Copyright 2012, Bankrate Inc.