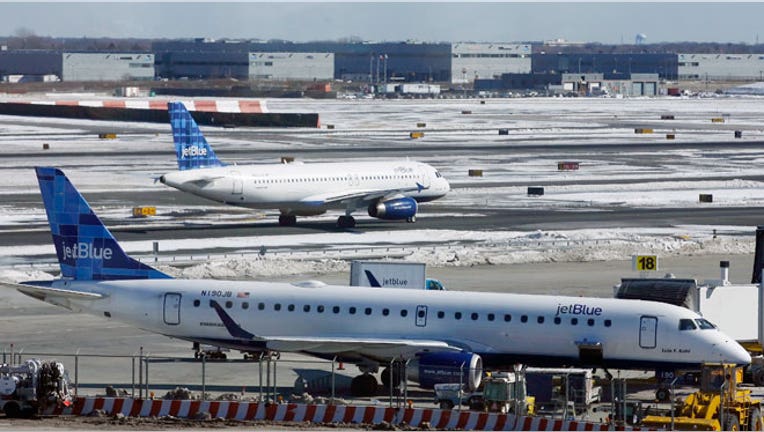 A day after flight cancellations reached 3,300 and delays neared 7,000, airports in cities from Washington, D.C. to Boston continued to report delays on Wednesday as the Northeast struggled to clear as much as a foot of snow off roads and tarmacs.
As of 10:30 a.m. ET, FlightAware reported delays of 3,538 flights and cancellations of 1,593 flights. JetBlue (NASDAQ:JBLU) reported the most cancellations at 191 flights while United Airlines (NYSE:UAL) reported the second most of the major carriers at 118 flights and US Airways (NYSE:LCC) followed with 108 flights.
The biggest origin airports impacted were New York's LaGuardia and JFK, Newark, Boston Logan and Philadelphia. All airports encouraged travelers to check with their airlines before leaving for the airport and to allow for ample travel time.
Meanwhile, business travelers were faced with yet another nightmarish commute.
NJ Transit continued to cross-honor tickets, while Metro-North, which operates rail lines in New York and Connecticut, warned of delays on virtually all commuter lines. It had to switch some heavily-impacted routes over to a weekend schedule.
In Boston, the Massachusetts Bay Transportation Authority warned that some buses were running on special snow routes, while certain commuter rails and subway lines were operating on delays.