Though Bad Debts Fall, Lawsuits Over Collection Practices Rise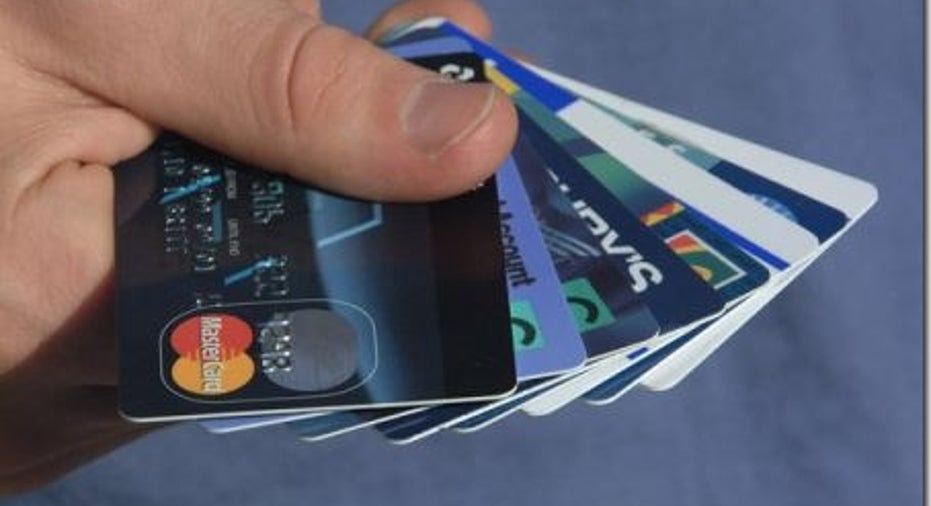 Lawsuits filed by credit card customers and other debtors are surging, according to new data on filings, despite a decline in card debt and bankruptcies.
Though debt collectors long have been accused of employing unfair tactics -- no one throws down a welcome mat for debt collectors -- the report comes as a surprise, since there's less bad debt to fight over. Some experts say the spike in lawsuits might reflect more aggressive filings by lawsuit-happy consumer attorneys rather than more illegal behavior by debt collectors and reporting agencies. Others disagree, saying the credit industry is more intensely pursuing whatever debt exists.
First, the numbers: Some 890 consumer credit lawsuits were filed in May 2012 in the 90 federal court districts in all 50 states and the District of Columbia, according to the Transactional Records Access Clearinghouse, a data gathering and research organization based at Syracuse University.
That's an increase of 12.4% over the previous month. In fact, though the May number dipped a bit from the comparable month in the previous year, the volume of consumer credit lawsuits has grown every month since the beginning of 2012.
Moreover, nearly three times as many consumer credit lawsuits were filed this past May as were filed five years ago, in May 2007. During the first five months of this year, 6,256 consumer credit lawsuits were filed in the nation's federal courts.
Consumers learning to 'stand up'
"I believe suits ... are on the rise because the debt collection and credit reporting industries are growing quickly, and unfortunately, so is the frequency of unscrupulous debt collection practices, along with the reporting of inaccurate consumer information and misuse of such information," said Jonathan Harris, a staff attorney for the Public Justice Center, a nonprofit legal advocacy group in Baltimore.
"Consumers are becoming more savvy and are learning ways to stand up for themselves," he said.
Representatives of the debt-collection industry say that the statistics should be viewed cautiously. Their comments could carry some weight given that the large increase in lawsuits is out of sync with other data: Consumer debt, credit card delinquencies and bankruptcy filings all have retreated sharply in recent months and years, though card debt surged again in May.
"First and foremost, we are concerned about consumer lawsuits and will not make excuses for bad behavior, and those who do violate the law deserve to be held accountable," said Mark Schiffman, director of public affairs for ACA International, which represents more than 5,000 third party collection agencies, asset buyers, attorneys, creditors and similar entities around the world.
'Cottage industry' of dubious suits
That said, Schiffman maintained that some particularly aggressive consumer attorneys are "making a cottage industry" out of filing dubious lawsuits against debt collection companies in the hope, often realized, that the firms will choose the cheaper course of settling the suits rather than fighting them in court.
"It's very lucrative for these attorneys, while consumers ultimately aren't receiving much by way of relief or money...," Schiffman said. "Long and short, these cases are often settled vs. the cost of going to court, which can be far more expensive, making it an easy way for consumer attorneys to make money."
Most of the lawsuits cite alleged violations of the Fair Debt Collection Practices Act (FDCPA), which regulates the actions of debt collectors, or the Fair Credit Reporting Act (FCRA), which controls the accuracy, privacy and use of consumer credit reports. Together, those two acts form the foundation of federal laws that protect consumer credit rights. Credit card holders also are protected by the Credit Card Accountability, Responsibility and Disclosure Act of 2009 (CARD Act).
When taken separately, alleged violations of the FDCPA debt-collection law actually have been declining recently, according to statistics gathered by the debt collection industry, which prefers to refer to itself as the accounts receivable management industry. Lawsuits referring to FDCPA violations fell by 10% during the first half of June, compared to the last half of May, according to those statistics, and are 3.2% lower so far this year than the record number filed in 2011.
In addition, Schiffman said, some FDCPA requirements are unclear or conflict with other requirements, allowing room for unintentional, technical violations that are exploited by lawsuit-intensive attorneys.
On the other side of the equation, some consumer advocates say that -- despite the legal safety nets credited by federal law -- rogue debt collectors still are preying upon credit card customers and other debtors.
"Some of the most serious violations of this law [the FDCPA] include constant harassing phone calls, overt illegal threats to consumers and continuing to contact the consumer after he or she has requested verification of the debt," Harris said. Under the law, verification requests are supposed to freeze the collection clock until they are met.
In addition, some consumers still are being victimized by sloppy procedures at some credit reporting agencies.
"Some of the worst violations of the FCRA include the mixing of files between different consumers, allowing negative information to stay on a consumer report after a certain number of years when the law requires it be removed, failing to correct other inaccuracies when requested by consumers, and not providing proper notification to consumers when using a consumer report," Harris said. "These violations can be especially harmful when consumer reports are used for employment and housing purposes."
Economy looms large
Regardless of the motivations propelling these lawsuits, the economy obviously is a large factor in the phenomenon. Except for the brief dip in action toward the end of 2011, the long term trend has been rising steadily since 2007, particularly as the Great Recession deepened and as its effects lingered, still weighing on beleaguered consumers.
"We attribute much of this increase to...the impact of the monumental increase in volume of defaulted and delinquent debt in the past five years and its converse impact on the volume of lawsuits and complaints," said Schiffman, the industry representative.
Consumer advocates tend to agree.
"Of course there may have been an increase in the amount of debt collection given the Great Recession," said Chi Chi Wu, a staff attorney for the National Consumer Law Center of Boston, a nonprofit advocacy group that primarily serves low-income and other economically disadvantaged people.
As one would expect, the largest number of consumer-filed credit lawsuits tended to be recorded in large metropolitan areas such as Los Angeles, the New York area, Minneapolis, Philadelphia and Detroit -- all hit hard by the recession and the mortgage foreclosure crisis. On a per-capita basis, the Denver area ranked No. 1 for consumer credit lawsuits.
No one knows for sure why Denver is such a hot spot, though Schiffman has a theory.
"According to folks in the know with whom I have spoken, Colorado remains fertile ground for collection attorneys and these cases," he said. "It sounds like these attorneys tapped out other major markets on the coasts and continue to move around to target new areas for prospects."
Courthouse doors spin as rules change
In some ways, the upswing in these suits parallels other developments that are placing some courthouses under a crushing volume of recession-related consumer debt lawsuits.
Courts in Arizona, Florida, Nevada and other regions hit hard by the staggering economy report that credit card companies and collection agencies are filing a record number of lawsuits against delinquent customers. At the same time, some jurisdictions are requiring collectors to meet a higher burden of proof before winning -- or even filing -- their cases.
"Consumers should take from this that, if they have been victimized by illegal debt collection practices, errors in consumer reports or improper use of consumer reports, they have rights under the law, and should consult with a lawyer about steps they can take to protect themselves," said Harris, the consumer-rights attorney.
Still, it could be a mistake to just take the surging number of lawsuits at face value, according to the debt collection industry.
"Peel back the onion," Schiffman said. "There is more than meets the eye when looking closely at statistics like complaints or lawsuits in that they don't necessarily mean an increase in actual abuse of consumers.
"Collectors absolutely need to do better in complying with the law, but it's far too easy to jump to conclusions that paint a more insidious picture," he said.