This Well-Known For-Profit College Chain Just Agreed to a $95.5 Million Settlement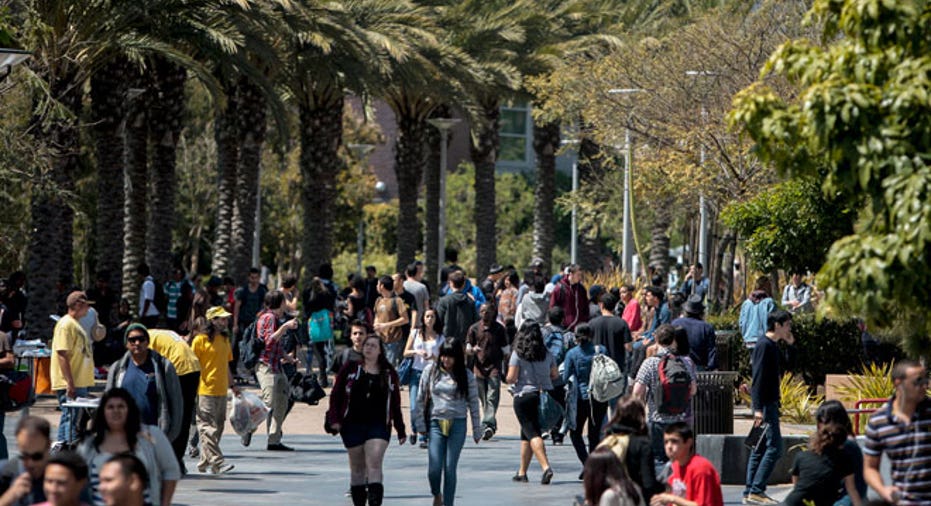 A large company that runs for-profit colleges will pay $95.5 million to settle allegations that it unlawfully recruited students and lied about those practices while taking in billions of dollars in federal and state money. U.S. Attorney General Loretta Lynch announced the settlement with Education Management Corp., aka EDMC, in a speech Monday, along with Education Department Secretary Arne Duncan.
Education Management Corp. is the second-largest for-profit education company in the country, and 90% of its revenues come from taxpayer-funded federal education money for students, Lynch said. It includes the Art Institutes, South University, Argosy University and Brown-Mackie College. Enrollment at EDMC schools is about 100,000.
The investigation stemmed from whistleblowers: Former employees came forward in 2007, alleging the company paid recruiters by how many students they enrolled. Such practices are illegal and created a "high-pressure recruitment mill" at EDMC schools, Lynch said. While this was said to be going on, EDMC certified its compliance with the ban on incentive compensation and secured federal grant and student loan money. Such actions violate federal and state False Claims Acts.
"Now more than ever, a college degree is the best path to the middle class, but that path has to be safe for students," said U.S. Education Secretary Arne Duncan. "This settlement should be a warning to other career colleges out there: We will not stand by while you profit illegally off of students and taxpayers."
In a separate agreement with 39 state attorneys general and the District of Columbia, EDMC agreed to fund about $103 million in student loan forgiveness for students who left the colleges within 45 days of enrollment.
EDMC has also agreed provide more information to prospective students, including a one-page, easy-to-read disclosure on graduate placement rates and the cost of attendance, among other things.
"Though we continue to believe the allegations in the cases were without merit, putting these matters behind us returns our focus to educating students," EDMC said in a statement on its website.
More from Credit.com:A Credit Guide for College GraduatesA Simple Checklist to Get Out of DebtWhat's a FICO Score?
This article originally appeared on Credit.com.
Christine DiGangi covers personal finance for Credit.com. Previously, she managed communications for the Society of Professional Journalists, served as a copy editor of The New York Times News Service and worked as a reporter for the Oregonian and the News & Record. More by Christine DiGangi