This state has the most student loan debt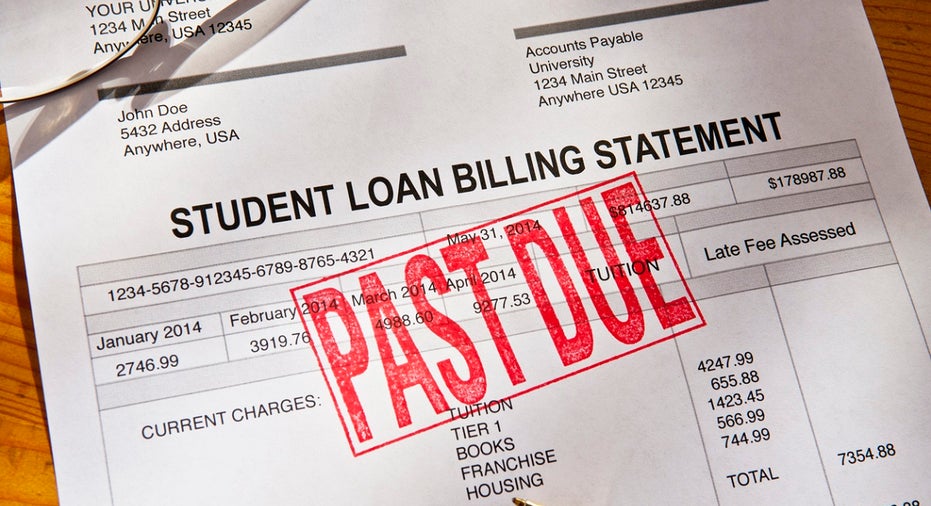 Americans are more burdened by student loan debt than ever before.
According to the latest statistics, Americans owe roughly $1.4 trillion dollars in debt, but just like the real estate market, your location may be key in how fast you pay them off.
WalletHub, a personal financial website, released a study Wednesday analyzing the best and worst states for student debt and found Ohio, Mississippi and Pennsylvania to be among the worst.
"Ohio has the 10th highest average student debt at over $30,000 per student, and 2/3 of students currently have student loan debt, which is one of the highest proportions in the country," Jill Gonzalez, WalletHub Analyst, tells FOX Business.
Additionally, she says more than 8% of Ohio residents ages 50 or older still have student loan debt, making it one of the highest numbers in the country.
But if you're looking to be debt-free, places like Hawaii, Utah, Wyoming and California may be your best bet.
"Hawaii ranked 2nd best for both categories we analyzed, Student-Loan Indebtedness and Grants & Student Work Opportunities. The state has the 6th lowest average student debt at $23,456 per borrower, with just about half of all students needing to borrow - the 4th lowest proportion in the country," Gonzalez says.
Here's an in-depth look at what states have the most and least student loan debt.