This startup aims to take on fake health news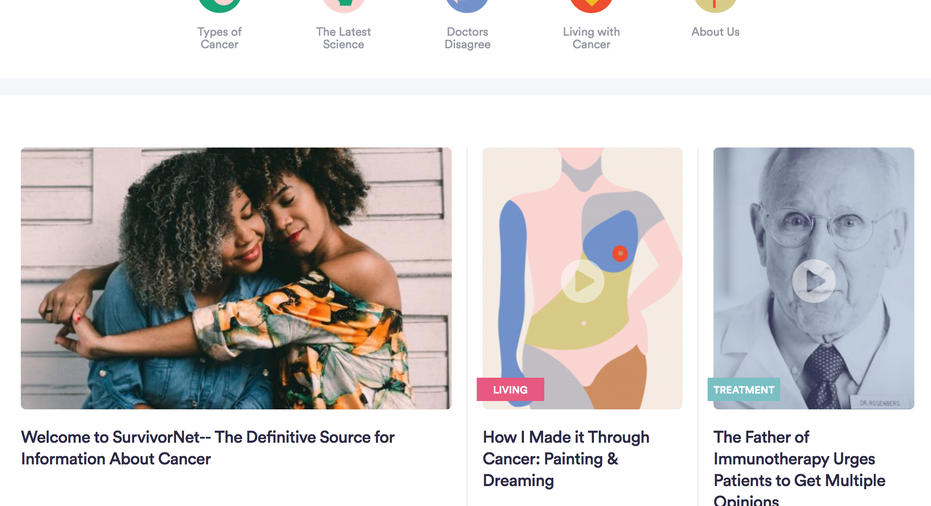 When Steve Alperin's father was first diagnosed with cancer, he says he was blown away by the lack of good quality information out there for patients on the web.
"It's hard to figure out what to do when you get this," Alperin, founder and CEO of SurvivorNet, a new video-focused health platform for cancer patients, tells FOX Business.
He says popular sites such as WebMD and Everyday Health in his eyes had poor information and confused both him and his father on what to do next.
"I strongly believe that existing sources of health media are totally inadequate if your life depends on it," he says.  "After struggling for a while, I basically saw an opportunity to help people like my father and I navigate the system better."
After Alperin learned that it's next to impossible to score an appointment with one of the top oncologists and if you do, it's extremely pricey, he came up with the idea to build a media company that harvests all the best medical advice from the world's top doctors.
"Access to the top people matters. The field is changing so quickly, so many advances, this service can be a game changer. Cancer is such an exciting and hopeful field these days. We hope SurvivorNet empowers people to ask their doctor the 'what about this?' question," Dr. Elizabeth Comen, an oncologist specializing in breast cancer at Memorial Sloan Kettering Cancer Center and one of SurvivorNet's medical advisory board members, said in a statement.
Alperin said he was surprised to learn how many doctors at big centers across the country wanted to share their expertise with the masses.  Top institutions including the National Cancer Institute, Cedars Sinai, MD Anderson, The University of Pennsylvania, Memorial Sloan Kettering and Harvard University have all signed up to participate in the site. SurvivorNet said it has shot hundreds of hours of tape with patients, physicians and scientists to create a one-stop media outlet for patients to get information.
"From a business perspective, this is a huge underserved market. We're building a media company with an urgent reason to exist, and we're betting that content which is valuable to human beings can become a valuable business," Alperin says.
SurvivorNet announced on Tuesday that it has raised $3 million in seed funding, led by Alperin, leading venture capitalist Tim Langloss, who is also a co-founder, and a large private family office. According to the National Cancer Institute, an estimated 1.7 million new cases of cancer were diagnosed last year, resulting in more than 600,000 deaths.