This Rare Ty Cobb Baseball Card Was Found in a Paper Bag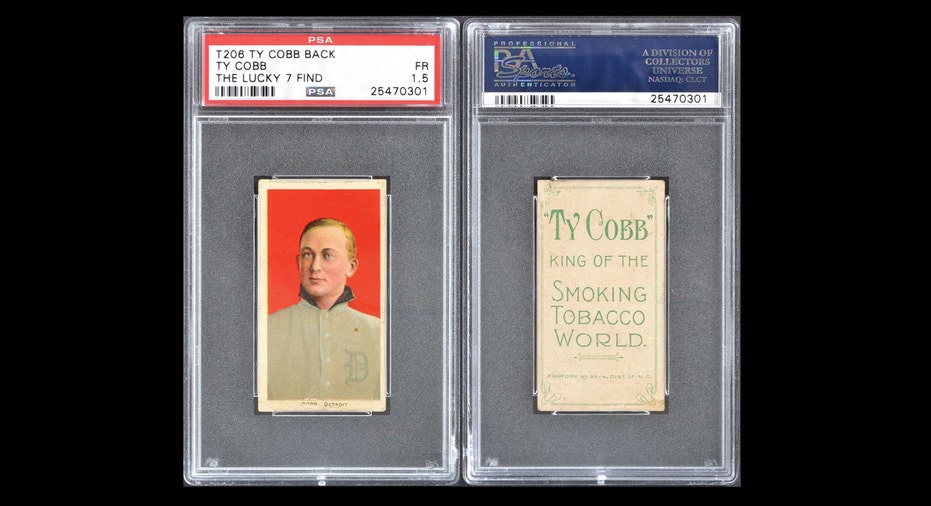 An extremely rare find of Ty Cobb baseball cards headlines a large collection of memorabilia that's expected to fetch around $5 million in an online auction.
The legend of the Cobb collection, known as the "Lucky 7 Find," began earlier this year. A family in a rural town in the South was sifting through their great-grandparents' possessions, and what they discovered turned out to be one of the great finds in the eyes of baseball-card enthusiasts. The family, which remains anonymous, found seven cards featuring a profile of the Hall of Famer on the front and an advertisement for Cobb's tobacco brand on the back.
All of the cards were issued from 1909 to 1911 as part of the T206 White Border set, the same set that produced the famous Honus Wagner cards. Prior to the discovery, only 13 cards with the Ty Cobb tobacco ad were known to exist. The top Lucky 7 card was graded a 4.5, labeling its condition as very good to excellent. It reportedly sold for between $1 million and $2 million.
So far, four of the Lucky 7 cards have exchanged hands in private sales. One of those cards is back on the block. Robert Edward Auctions is listing a 1.5-graded Lucky 7 card and believes it will attract a winning bid of $200,000. On Oct. 12, the bidding was already sitting at $110,000, or $132,000 including a 20% auction premium.
The auction house, which specializes in the sale of rare baseball items, said its entire fall 2016 auction includes more than $5 million worth of sports cards and memorabilia. The auction includes over 2,000 items featuring baseball greats Babe Ruth, Mickey Mantle, Roberto Clemente and others. Bidding ends Oct. 30.
Collectors placed more than 6,000 bids in the first 24 hours of the online auction, making it the most popular auction ever for Robert Edward Auctions. The Cobb card alone has drawn 22 bids.
"In my opinion, the market is very strong. Prices on many items have already exceeded our expectations," Brian Dwyer, president of Robert Edward Auctions, told FOXBusiness.com. A 1916 Babe Ruth rookie card has a current bid of $168,000 including the premium, well above the auction house's estimate of $125,000.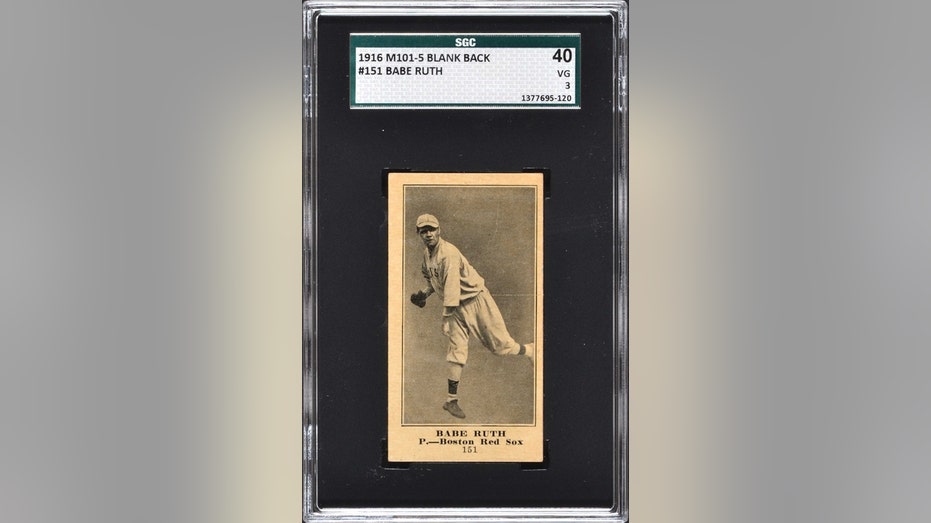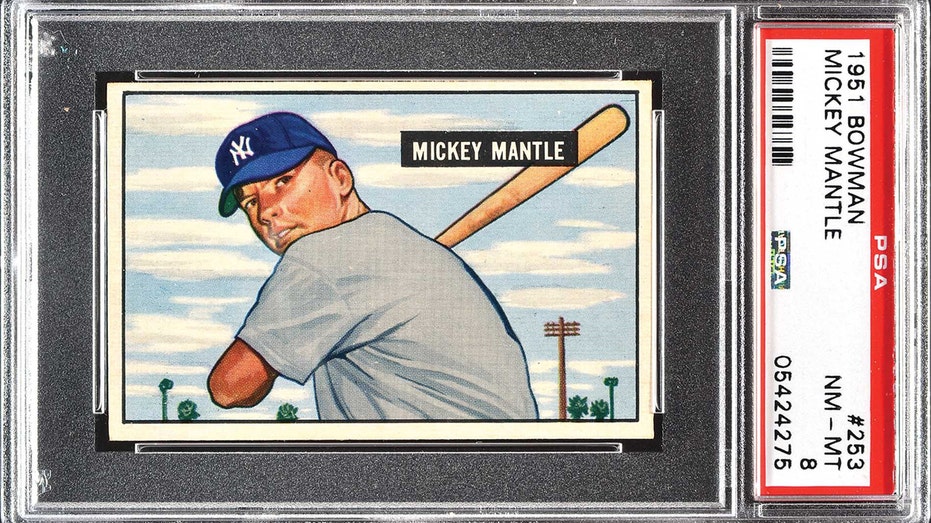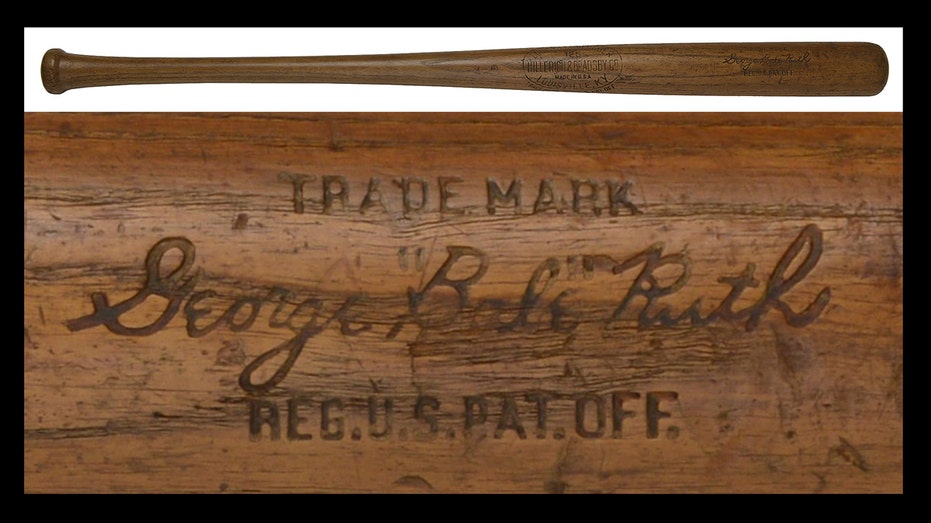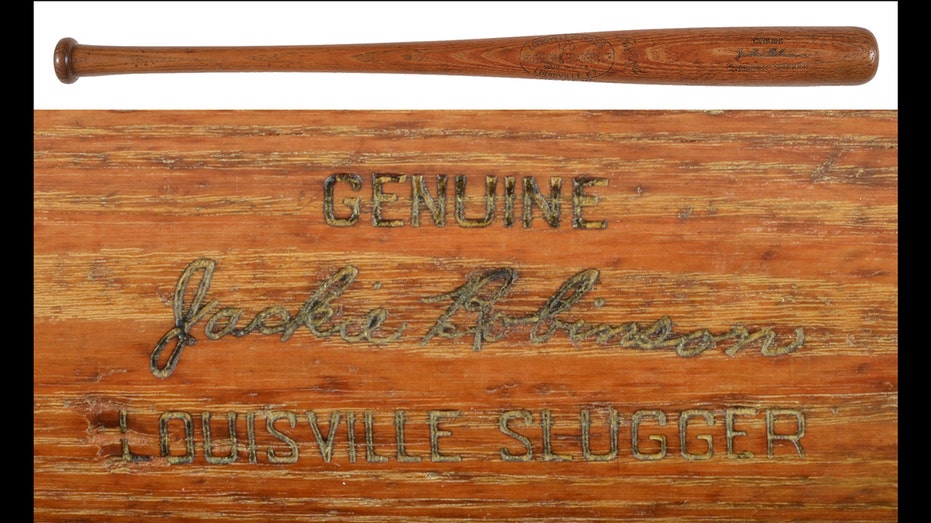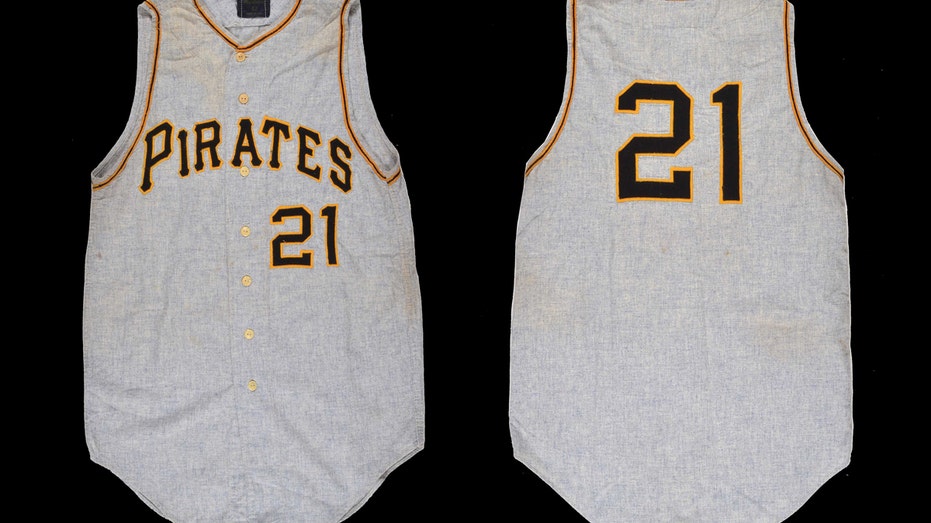 Dwyer added, "We're counting on many records to be set at this auction based on the early interest we've seen."
Aside from the rarity of these items, their stories also drive the bidding higher. The "Lucky 7 Find" is a prime example. The family wasn't completely sure of what they stumbled upon, but they knew the value of Cobb memorabilia after seeing another rare find on the FOX Business Network show, "Strange Inheritance."
"We were amazed at the find, because, even though we are not collectors, we certainly recognized the name 'Ty Cobb,' especially after seeing a similar story on the show 'Strange Inheritance,' " the family said in a statement released by MINT State, a memorabilia dealer handling the sale.
MINT State has the final three members of the Lucky 7 Find listed for sale, two for $500,000 and another for $1 million.
The mystique surrounding the Lucky 7 Find generates interest and adds value to the cards, according to Dwyer.
"Prominence is something everyone wants but you can't buy," he said.
Among the other items up for sale through Robert Edward Auctions is a 1951 Mickey Mantle rookie card, which has matched the T206 Cobb so far at $132,000 with the premium. The catalog forecasts a winning bid of at least $150,000. A 1924 Babe Ruth game-used bat is going for $66,000, more than halfway to an estimate of $100,000.
There's also a 1953 Jackie Robinson game-used bat that should exceed $100,000, and bidding for a 1967 Roberto Clemente road jersey is expected to hit $75,000. Some of the more recent collectibles available in the auction include a game-used bat signed by MVP outfielder Mike Trout, a replica 2000 World Series jersey signed by Derek Jeter and a 1986-87 Michael Jordan rookie card.
"The market will always appreciate the golden age of baseball with guys like Mantle and Ruth. The market appreciates the best of the best," Dwyer said, noting that collectors will be just as eager to invest in modern stars like Derek Jeter and Lebron James. "Interest is not waning one bit. It's only growing."