This is Why We Watch Sports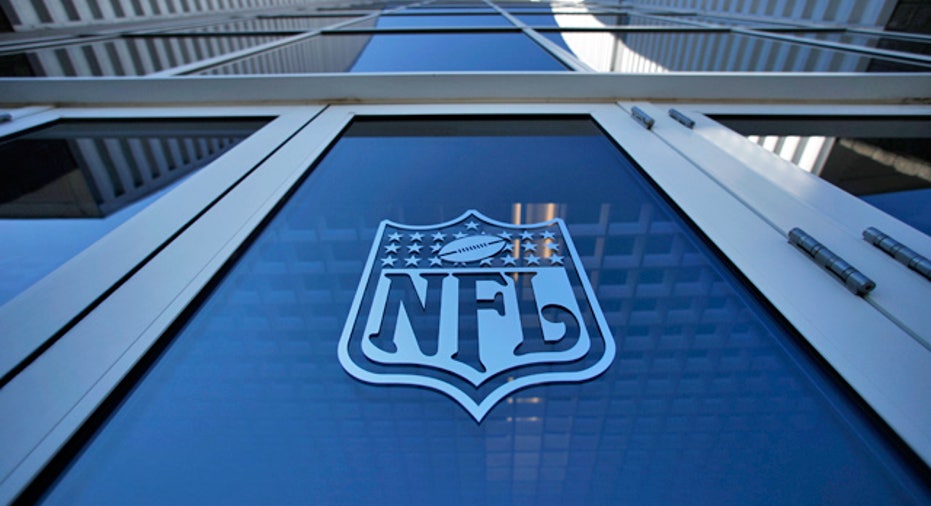 How many of us could green-light a Navy SEAL covert mission?
Not seeing too many raised hands out there.
How many of us could be there, on the ground, helping carry one out?
Anyone? (Have to believe the select few who could raise their hand on this one aren't sitting around reading my column.)
How many of us can hear the news that the United States freed two hostages in Somalia and feel a grand sense of pride and accomplishment?
Wow. Almost unanimous show of hands.
This is why we watch sports.
Huh?
I swear I'm going somewhere with this.
Last Sunday evening, as I sat at a bar in my New Jersey town watching the Giants vs. 49ers game with friends, one friend looked at me when the grinding game got particularly tense and asked, "Why do people watch sports?"
Good question. Especially when you think about the billions of dollars generated by the answer.
As the news came out this week about the Navy SEALs parachuting into Somalia to save two hostages, I felt a connection with my fellow citizens. It made me want to cheer, share the moment, express admiration about brave people whose job it is to be unwavering and exacting with lives on the line. But I wasn't at a bar where I could high-five or fist pump with a bunch of fans. I was working, as were many other Americans who may have wanted to feel solidarity and knock back a beer for this mission accomplished.
Sports is where we get to do that. To be clear, I'm not doing the tired sports/war metaphor here. I don't think Tom Brady or Eli Manning would appreciate being put in the same breath as a guy who took down a pirate this week. This is about experiencing a stake in something that makes us feel anything is possible, that diverts us from our routine, tests our loyalty and allows us to have a chance at feeling triumphant at something we can't do.
But we can cheer. And we can learn.
I haven't a clue how a quarterback gets up and carries on after six sacks, but I do know what it feels like to be rejected by potential clients, busy editors, and plenty of dates. If he can keep getting up after repeatedly having his head smashed into the turf, maybe I can persevere in my respective pursuits.
But there's so much more playing out. Look at these two Super Bowl teams in a bigger picture and it's easy to see what they mirror back to us, why we become so invested in what really is … sorry to point it out … just a game.
In preseason predictions, the Patriots were overwhelmingly favored to win the AFC East. They have met the expectations placed upon them. Don't we love that feeling in our own lives? That sense of accomplishment, that validation of living up to our potential and sustaining excellence? They're strong and storied. There's a reason opponents get up for playing them.
As for the Giants, they appeal to a whole different part of us.
"I believe the Giants will struggle this season and it could mark the end of the [Coach Tom Coughlin] era in New York," said one 2011 preseason prediction. It went on to guess they'd be 8-8 and take third place in the NFC East.
This is not meant to criticize or second guess anyone's picks. The idea is to look at how they affect our own reactions to what then transpires. The Giants went 9-7 in the regular season, not far off from that prediction. But it's what they've done with it, how their momentum grew, that attracts us to them more.
Ever have somebody count you out? Either blatantly tell you you're dreaming too big or ever-so-gently, almost gratingly, give you the "isn't that nice that you think you can do that" bit?
Some people internalize that and fold under its negative power. The goal never even gets an ounce of lift-off because they believe it. They've handed their power to another. But sometimes, blessedly, there is no better motivator than a naysayer or someone who is simply used to falling victim to that line of thinking in their own lives.
I confess to being a bit biased on this topic, as I owe most of what I've accomplished to those who said I couldn't. Anger turned to fuel. There's nothing new about this. It's a motivating technique that can work wonders.
"The defining aspect of these Giants is their toughness, but out of that over the past five weeks has grown a patience and a discipline that's rooted in intense self-belief and has propelled them to unexpected heights," writes Dan Graziano on ESPN.com.
When I asked some avid sports fans why they watch, I heard some answers that, like what I've referenced above, are about how we root for athletes and teams that reflect our values, i.e., commitment to excellence, admiration for how someone operates under pressure. But I also heard this.
"It's about watching people do something you can't do," one friend said.
"I like to watch guys do things I can't do," said another.
It's the closest most of us get to vocally, collectively expressing our enchantment with a mission well-executed.
Nancy Colasurdo is a practicing life coach and freelance writer. Her Web site is www.nancola.com and you can follow her on Twitter @nancola. Please direct all questions/comments to FOXGamePlan@gmail.com.