This Is Why Salesforce Wants to Buy Twitter (and Block MSFT-LNKD)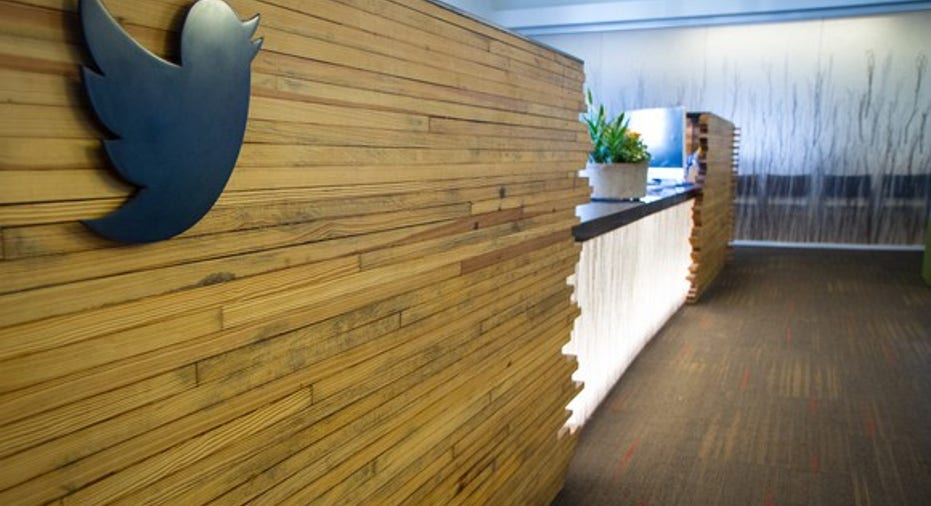 Salesforce.com chief executive Marc Benioff may be feeling a bit left out these days. The rising tide of cloud computing seems to have lifted all boats but his: Shares of rivals Oracle and SAP are among a host of cloud stocks up this year, while Salesforce is down almost 10%.
Benioff also failed to acquire LinkedIn, losing out to customer relationship management (CRM) competitor Microsoft after a contentious bidding war for the business network's treasure trove of customer data.
But thumbing his nose at the software giant – making ludicrous antitrust accusations and apparently sabotaging what had been a growing relationship – will likely do more harm than good. And in spite of a recent shopping spree to bulk up against bigger rivals, his interest in Twitter seems strangely out of place.
For some reason that has analysts and pundits completely stumped, Benioff seems almost desperate to scale his company. The question is why?
In a recent interview, Recode's Kara Swisher used words like "odd," "bizarre," and "super unusual" to describe Benioff's recent behavior. "Reminds you a little of Cisco," she said, "buying to increase revenue and size with all these crazy acquisitions, one after the next." The same thought had crossed my mind.
Meanwhile, in an arguably futile attempt to slow down Microsoft's $26.2 billion acquisition of LinkedIn, Salesforce publicly denounced the deal as anticompetitive. Never mind that Salesforce, not Microsoft, is the global leader in CRM software. Even so, I doubt if regulators would have seen a Salesforce – LinkedIn tie-up as an unfair competitive advantage that would stifle innovation.
Here's where things get interesting. Benioff and Microsoft chief Satya Nadella had developed a relationship in recent years. Soon after Nadella took over as CEO, the pair inked a wide-ranging partnership. And Microsoft reportedly came close to buying Salesforce about 18 months ago, but they couldn't agree on a price.
Since they came to blows over LinkedIn, however, the relationship appears to have turned sour. Meanwhile, it looks like Salesforce has been cozying up to Microsoft's biggest cloud services rival, Amazon. It also acquired Quip, which competes with Office and Google Docs. Microsoft in turn cut a deal with Adobe, which competes with Salesforce on marketing software.
As recently as December of last year, Benioff had told Bloomberg that "One of the reasons Steve Ballmer is not the CEO of Microsoft and Satya Nadella is is because Steve had a hard time having relationships with other CEOs," he said. "I know that from my personal experience, and Satya's the opposite." Either Benioff is a lot more like Ballmer than he lets on or there's more to this sudden rivalry than meets the eye.
Which brings us to the little blue birdie in the room, Twitter. Over the past couple of weeks, credible buyout chatter has picked up, driving up the social news site's stock by more than 25%. Salesforce, Google, Disney and a host of tech, communications and private equity firms are apparently in the mix of suitors.
For Salesforce, the problem appears to be price. While Twitter's market cap is $16 billion, Recode reports that the board is looking for almost twice that to sell. That's too rich for all but a few companies, which puts Salesforce and its relatively small $48 billion valuation at a distinct disadvantage.
The question is, what's the connection between a social news site and an enterprise software company?
Turns out that Benioff's behavior isn't so odd after all. Over the past year or so, a who's who of tech companies – from Google and Microsoft to Amazon and Facebook – have been investing heavily in a segment of artificial intelligence called deep learning. They've been buying startups, scooping up talent and funding projects by the thousands.
Deep learning occurs when you have enough computing power and data for a computer to teach or program itself. That accounts for relatively recent leaps in voice, character and image recognition technology. Deep learning has the potential to reshape a broad range of competitive landscapes, including, you guessed it, enterprise software.
With enough information and computing power, cloud-based software companies like Microsoft and Salesforce can offer enterprise customers technology that's far smarter at targeting and managing their customers. And Twitter, like LinkedIn and Facebook, has a ton of data on business users.
You know what they say about disruptive technology: you're either a disruptor or disrupted. And you know which one Benioff wants to be. That's why he's seemingly desperate to scale. It's not all about size, per se. His rivals are already bigger, but if their products are also smarter, then Salesforce is in trouble.