This is the Real Reason Why Erin Andrews Works Out
She could be called a health and fitness nut, but the real reason why sports broadcaster Erin Andrews hits the gym is more simple than that.
"For me honestly, I have never been someone that worries about a diet. I know it's about portion control but for me, it's all about being happy and about feeling better mentally. When I go work out, and I will be the first one to say it, I hate going to the gym, it's not fun. I'm dragging but as soon as I walk out, it's the best feeling in the world," Andrews told FOXBusiness.com.
Ahead of this weekend's playoff round, the Fox NFL reporter sat down with FOXBusiness.com to talk Super Bowl picks, fitness, women in the NFL and her plans to advocate for stronger stalking laws. Last year, a jury awarded Andrews $55 million in her lawsuit against a stalker who secretly recorded a nude video of her in a hotel room.
Andrews, who is gearing up to help host Super Bowl 51 in Houston early next month, says this year's face off is one she can't wait to see.
"It's anybody's game," she said. "I have Green Bay and Dallas this weekend and the Cowboys think they are going to the Super Bowl and they have two young players that have been the biggest talk of the NFL. I don't know if you can tell, how pumped I am, but the future of football is for me this weekend -- and I freaking can't wait."
Last October, Andrews signed on as a brand ambassador for Orangetheory Fitness, an international fitness franchise that launched in 2006, and has opened over 500 locations in just six years—with plans to open a new studio every day this year.
The one-hour workout, which includes cardio and strength training is designed to get gym goers to reach their target heart rate zone ( i.e. the Orange Zone) using a heart rate monitors, so they can burn the most calories. Something that Andrews says she needs, especially since she's on the road so much.
Dave Long, the company's CEO says they hope to soon compete with other major fitness brands like Planet Fitness, Crunch and Equinox.
"We now believe that we're scalable and we really want to go to all parts of the globe. Our 1,000 store goal a couple of years ago, is really going to turn into 5,000 studios goal worldwide," Dave Long, CEO of Orangetheory told FOXBusiness.com. The company plans to expand heavily in the United Kingdom, Australia, Japan and Latin America this year.
And when it comes to women in the NFL, Andrews says she hopes for a day where the label doesn't matter.
"The one part that I'm excited about most about more females being the NFL is that you won't think twice about it anymore, you know when I first started in sports broadcasting, I think I was one of two females that working the NFL, now there is a ton of us. I want it to be something that you don't have to bring up and think twice about. What is it, 2017? It's so sad that we're still having this discussion," Andrews said.
Last March, Andrews made headlines during her two-week stalking trial, where she sued her accuser, Michael David Barrett and the Nashville Marriott for filming her through a hotel peephole. One of the videos was later leaked on the internet which quickly went viral. Andrews eventually won her suit and a jury awarded her $55 million dollars.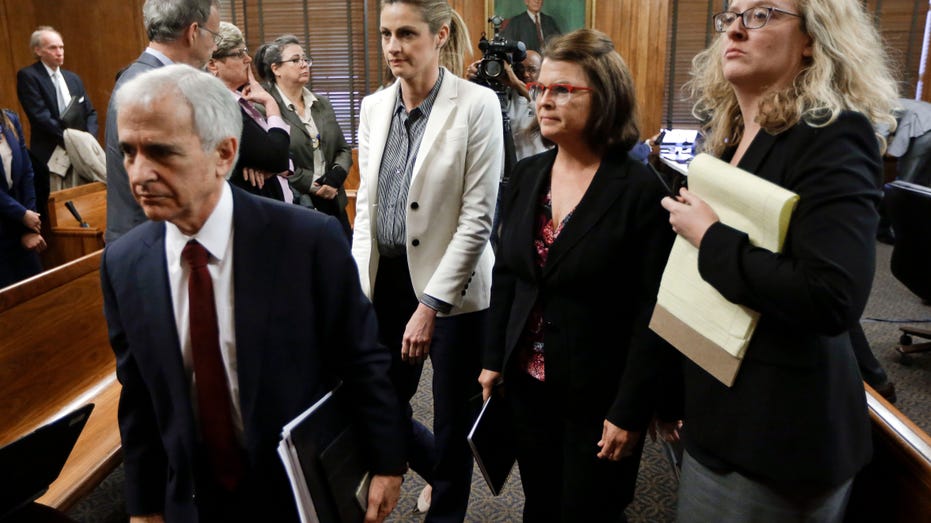 "Personally, I have been through a ton and for me and everything that I have been through off of the field, I would like to help strengthen some laws with video voyeurism and stalking.That is something once the football season is over, I am going to throw myself into and do that," she said.