This Entrepreneur's Opinion: Romney Knows What it Takes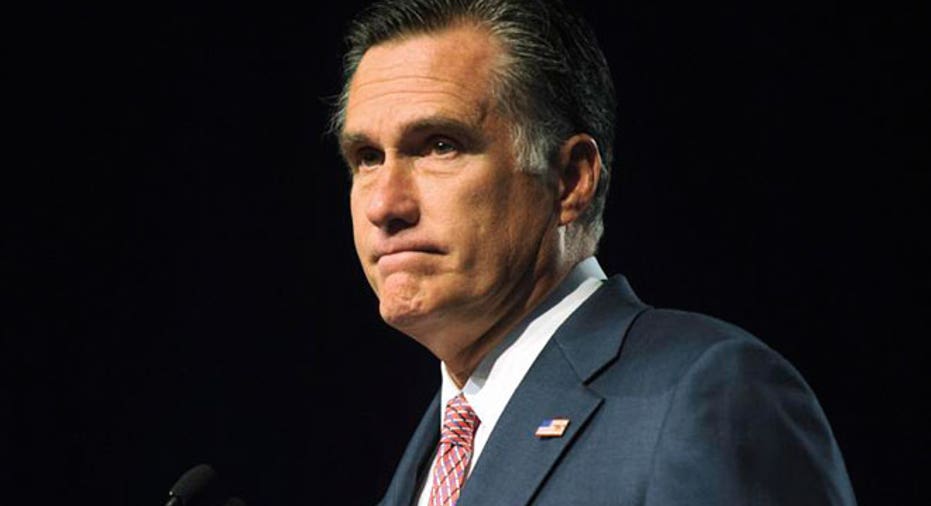 Mitt Romney has staked his Presidential credentials on his business experience. The former Bain Capital executive is an exceedingly wealthy man whose net worth is estimated in the hundreds of millions. His challenge is to convince average Americans who are struggling economically that he understands their concerns.
In an OpEd entitled, What I Learned at Bain Capital, published in the Wall Street Journal, the Republican nominee made the case why he is the best person qualified to lead America's economic rebound. Romney says that his business experience taught him "how to help companies grow—and what to do when trouble arises."
Romney cited Staples as a store that he helped create and expand while he was at Bain Capital. And he claimed that his experience at Bain helped him turn around the 2002 Winter Olympics in Salt Lake City and transform a budget deficit into a surplus while he was governor of Massachusetts. This is the heart of his argument why he would be able to "fix our economy, create jobs and get things done in Washington."
"A good idea is not enough for a business to succeed," Romney wrote. "It requires a talented team, a good business plan and capital to execute it."
In working with entrepreneurs on a daily basis, I could not agree more.
Romney says that he would:
• make it easier for entrepreneurs and small businesses to get the investment dollars they need to grow, by reducing and simplifying taxes;
• replace Obamacare with real health-care reform that contains costs and improves care; and
• stem the flood of new regulations that are tying small businesses in knots.
It will take more than just tax cuts to make it easier for smaller companies to secure capital. Bolstering the SBA, which helps thousands of entrepreneurs obtain financing through various loan programs, is equally important. The costs of Obamacare do concern small business owners, many of whom may refrain from hiring new employees because they do not want to incur the ever-rising costs of medical insurance while losing the amount of write offs they can take after their 25th employee is hired. The Republican Party traditionally has had a laissez faire approach to business, so reducing government regulations is nothing new in the platform.
This week, Mitt Romney outlines his case to the American people during the Republican convention in Tampa. He positions himself as a friend of entrepreneurship.
"My business experience confirmed my belief in empowering people. For example, at Bain Capital we bought Accuride, a company that made truck rims and wheels, because we saw untapped potential there," Romney recounted. "We instituted performance bonuses for the management team, which had a dramatic impact. The managers made the plants more productive, and the company started growing, adding 300 jobs while Bain was involved. My faith in people, not government, is at the foundation of my plan to strengthen America's middle class."
Look for him also to express support for exploring more efficient energy sources, encouraging investment in new technology, improving access to higher education and attracting the best global talent to this country. All of these are worthy goals.
Romney's job is to persuade voters that President Obama's regulatory and tax policies and the growing national debt hurt, rather than help, American business. Whether he is able to do so will determine if he is indeed to become the nation's 45th President.
This opinion column was written by Rohit Arora, co-founder and CEO of Biz2Credit
, an online resource that connects small business owners with 1,100+ lenders, credit rating agencies, and service providers such as CPAs and attorneys via its Internet platform. Since 2007, Biz2Credit has secured more than $600 million in funding for thousands of small businesses across the U.S.