This entrepreneur with Down syndrome is generating $500,000 in sales
Since launching less than two years ago, Collette Divitto's local cookie business has done just shy of a half a million dollars in sales. And, she's done it with no loans or outside investors.
Her secret to success, she says, is both "cinnamon and love."
The 28-year-old, who has Down syndrome, was prompted to start her own business after years of getting countless rejections from nearby bakeries.
"She always can home with the same kind of email that said she wasn't a good fit," Rosemary Alfredo, Divitto's mother, told FOX Business. "So, the company was really birthed by rejection."
While Divitto admits she was "very upset" by not getting hired for so long, she now feels empowered by hiring others like her to help run her Boston-based business, Collettey's Cookies.
To date, Alfredo said the company has hired 13 employees, half of whom have disabilities of their own.
"One of her passions she has is for everyone to blend and inclusion be everywhere and there not really be a difference in communities," Alfredo adds.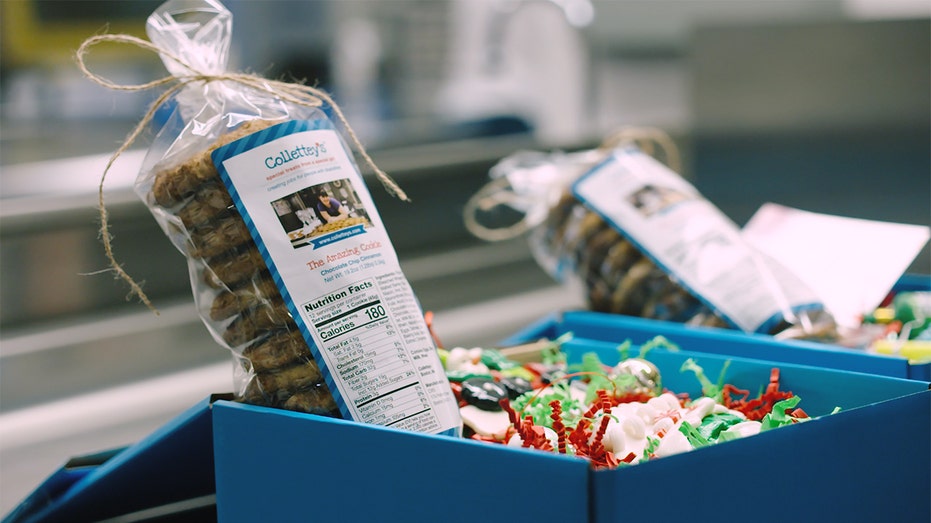 Divitto's story of entrepreneurship has also been featured in hundreds of news stories around the world, encouraging others with disabilities to create their own businesses. Alfredo said they have received many calls about franchising Collettey's Cookies in a few states.
According a survey from the National Center on Health, Physical Activity and Disability, only 57 percent of adults with Down syndrome are employed. Of those polled, almost 3 percent were self-employed with more than 30 percent still unemployed. Last month, the U.S. unemployment rate fell to 3.7 percent, its lowest level since December 1969.
"My mission of my company is really about creating jobs for people who have disabilities in them. I know exactly how they feel," Divitto said.