This Cancer-Linked Chemical May be in Your Toothpaste
A chemical recently banned from hand soap by the Food and Drug Administration may still be in your toothpaste.
Last month, the FDA banned the antibacterial chemical triclosan from soaps after findings that suggest long-term exposure could "pose health risks, such as bacterial resistance or hormonal effects." But the chemical may still be used in many other products including makeup, furniture, toys, pesticides – and best-selling Colgate Total toothpaste.
Health concerns about triclosan are not new, in 2014 a study released by the Proceeding of the National Academy of Sciences said it found that long-term exposure led to liver cancer in mice. In fact, many non-profit organizations including the Environmental Working Group (EWG) and Physicians for Social Responsibility (PSR) have called for a complete ban of triclosan, not just in hands soaps.
A more recent study completed by Superfund Research Program scientists from the University of California (UC) San Diego and UC Davis also found that long-term exposure to triclosan promotes the growth of liver tumors in lab mice, and it was found in 97 percent of breast milk samples from lactating women and in urine of nearly 75 percent of people tested.
Triclosan is also listed as one of the seven most frequently detected compounds in streams across the United States, and approximately 1,500 tons continue to be produced annually worldwide, according the report.
Some entrepreneurs are finding opportunity in studies like these.
"We began to see a connection between hazardous chemicals in household items and increasing cancer rates in their young patients," Pooneh Ram, DDS, and CEO of Dr. Brite, LLC tells FOXBusiness.com.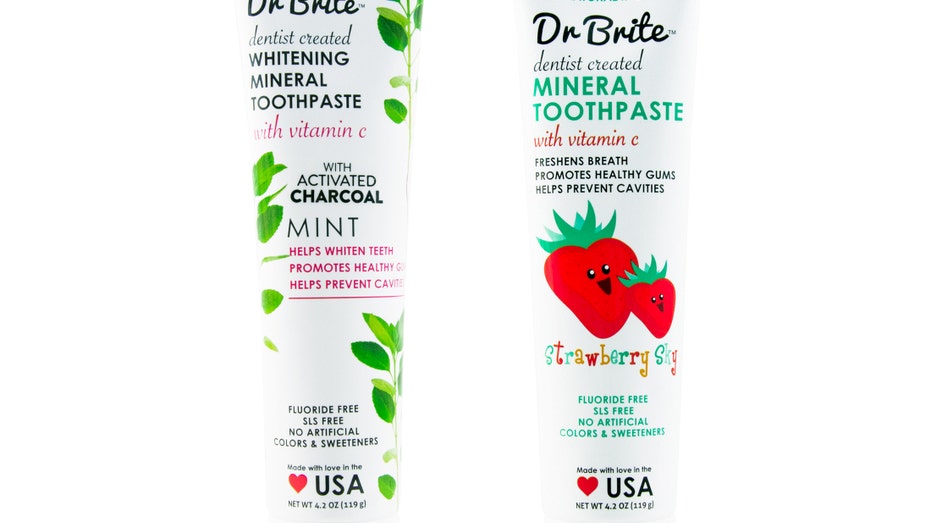 Ram, who has been a dentist for more than twenty years said she had a "wake up call" one day with her sister, Paris Sabo, M.D., a breast cancer surgeon, to transform the way oral care products are being made. That is when their startup, Dr. Brite, was born. According to Ram, the company is devoted to making organic, non-toxic personal oral care products.
"Tricolsan has been shown to prevent plaque and gingivitis, but so can many other natural ingredients like vitamin C and organic coconut oil," says Sabo.
Thomas DiPiazza, a spokesman for Colgate-Palmolive tells FOXBusiness.com that Colgate Total has been supported by "more than 90 clinical studies, involving over 20,000 people, and a broad set of safety evaluations."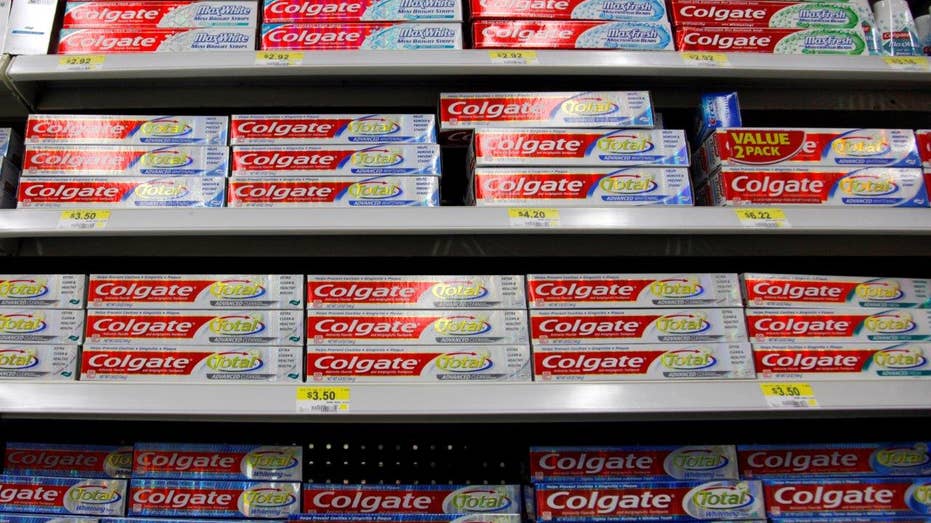 "Colgate Total was approved by the FDA through its New Drug Application (NDA) process, meeting the agency's requirement that a product provides a meaningful therapeutic benefit and is safe for consumers," says DiPiazza.
Michael Felberbaum, a press officer for the U.S. FDA says the agency is continuing to monitor the medical literature regarding the safety of tricolsan, but at this time, based on the most recent scientific evidence, the balance of benefit and risk has been shown to be favorable for Colgate Total toothpaste.
"Colgate Total toothpaste was approved in 1997 under the New Drug Application (NDA) process as an over-the-counter toothpaste containing fluoride, for cavity prevention, and triclosan, which was shown to be effective in reducing plaque and gingivitis," Felberbaum tells FOXBusiness.com.
Colgate-competitor Crest toothpaste, a brand under Procter & Gamble (NYSE:PG), tells FOXBusiness.com that they removed triclosan from all its products a few years ago.
"We consider stannous fluoride technology to be a great oral care alternative to triclosan," the company said.