This boxer just signed the richest sports contract in history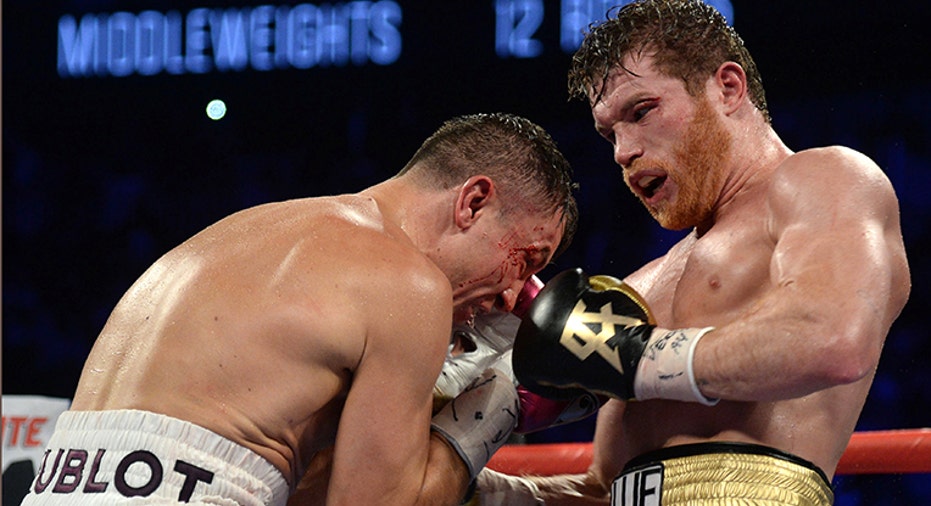 The richest contract in sports history now belongs to a boxer.
Canelo Alvarez, 28, agreed to a five-year, 11-fight contract with streaming platform DAZN on Wednesday that will pay him a minimum of $365 million, according to a press release. The contract shatters the existing record established in 2014 by New York Yankees slugger Giancarlo Stanton's $325 million contract.
"I've always liked a challenge, and this is yet another challenger in my career," Alvarez said in a statement. "Being part of this historic deal will require me to prepare myself even more and offer fans even better performances. At the same time, I am humbled to be selected to lead this new vision for the sport of boxing, which will without a doubt be for the benefit of the fans."
Under the deal's terms, Alvarez, who owns a 50-1-2 record as a professional boxer, will fight on DAZN's streaming platform, which recently launched in the U.S. The platform charges a $9.99 monthly fee for access to combat sports events around the world, including Bellator MMA.
The agreement is part of a broader deal between DAZN and Golden Boy Promotions, the fight organization founded by former champion boxer Oscar De La Hoya. Golden Boy fighters will participate in 10 matches per year on the platform.
HBO recently announced it would end boxing programming. The cable network had the right of first negotiation on Alvarez's next fight but declined to exercise it, according to ESPN.
Alvarez will challenge Rocky Fielding on DAZN's platform on Dec. 15 at Madison Square Garden. Alvarez won a high-profile bout against fellow boxing superstar Gennady Golovkin last September.
Major League Baseball players have traditionally commanded the largest contracts in professional sports. Before Stanton, Alex Rodriguez held the record, signing separate 10-year contracts worth $275 million and $252 million, respectively.