Thinking of Hiring a College Consultant? Here's What to Expect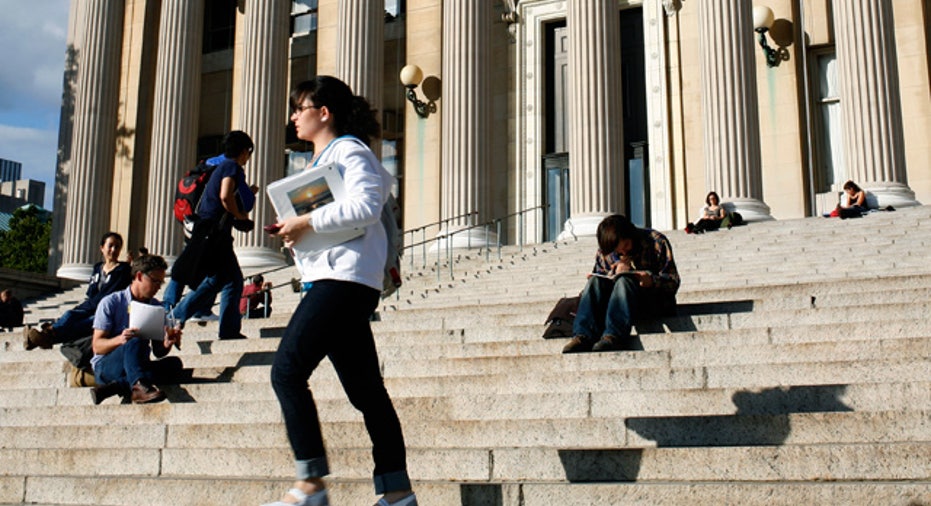 Growing up is tough enough without the worries of your financial future, so Money101  is here for you. E-mail us your questions and let us take off some of the pressure.
As college admissions becomes increasingly more competitive as the number of applicants rise, many parents and students are turning to college consultants for a lifeline in navigating the stressful process of researching and applying to colleges.
According to Katherine Cohen, CEO and founder of IvyWise, the average public high school guidance counselor to student ratio is 434 to 1, leaving most students without individualized attention and plans.
"Private counselors help alleviate that stress for students and parents by providing information, helping them find the best fit colleges for those kids, and then guiding them through the process, all while being their biggest cheerleader," she says.
College consultants can help match a student's strengths and career dreams with the right school, but their services don't come cheap. Here's what education consultant experts and those in the field had to say about hiring someone to help students find the right school.
Finding the Right Consultant
Parents and students should seek out a consultant that is knowledgeable about a wide range of colleges and their admissions processes.
Very few high schoolers know what they want to be when they grow up, let alone what area or sector they are interested in. Independent consultants can help students identify their strengths and weaknesses in order to assess what schools might be a good fit.
"A great independent educational consultant is looking for…a great match between what a student's academic and social community needs are," says Mark Sklarow, executive director of the Independent Educational Consultants Association.
Students with extenuating circumstances, like learning disabilities, illnesses, behavioral problems, or students looking for more specialized programs, can really benefit from hiring a private counselor, says Cohen .
By identifying their strengths, consultants can also help students write strong admissions applications and essays, says David Montesano, college admissions strategist at College Match Us and author of Strategic College Admissions.
Having the aid of a knowledgeable, outside source can remove some tension from student/parents relationships.
"Family dinners go back to being a nice, quiet, enjoyable period again because it's not so pressure filled with getting a new version of the essay or a new short statement done," says Sklarow.
A Map Through College Waters 
Between the essays, required tests and applications, applying to college can be overwhelming. Educational consultants break the process down into phases to make goals more manageable, say the experts.
After discussing personal preferences, consultants then work with the student one-on-one to look at a variety of college types. "It's really focused on who they are as a person and it's their vision for their life and values," says Montesano. "We're matching students based on values, not on location or price or prestige."
Once a list of schools is finalized, private counselors help students with application preparation: brainstorming essay topics, working out financial aid details and finding ways to help the student stand out in the applicant pool.
"The final step is evaluating at the very end among acceptances--what's going to be the best choice in the end?" says Sklarow. "I think that one of the mistakes that a lot of people make is you sort of think that the most difficult school for admission is where I should go.  A good consultant is going to say, what were we looking for?"
Not Your Golden Ticket
Hiring a college consultant doesn't guarantee an acceptance letter and he or she won't fill out the applications and write the essays.
"We're going to be giving suggestions inside and outside of the classroom, and of course we're going to guide them through the application as well as the admissions process and we're going to provide them with feedback--but we're not going to write your essays for you," says Cohen.
Worth the Cost?
The cost of hiring an educational consultant depends on a number of factors: geographical location, the size of the market, the amount of time a consultant spends with the student and whether the counselor charges an hourly rate or a package deal.
"One of the nice things about how the field is growing so quickly is that new pricing models are popping up and making it more affordable to middle class families," says Sklarow. "There are many consultants now who charge by the hour, so if you just need a limited amount of help, you just want someone to help you develop a list or help a little bit on the approach to take on essays, you can do that on an hourly basis."
According to Sklarow, the average family hiring an educational consultant in the U.S. is a public-school family making a middle-class income.
Many college consultants charge around $85-$150 an hour, according to the experts. Package deals are pricier, with the national average hovering around $3,600, says Sklarow. If you live in a large city like L.A. or New York, expect to shell out $5,000 to $6,000.
Cohen points out that even if you're not planning to hire an independent counselor, families need to determine a budget of what they can put towards the process of getting into college.
"I think it's important for families to think about this early on and once they figure out what they can spend, try to find the best service or online tools or books out there that will guide them through this process," she says.