Thinking About Starting a Charter School? Here's How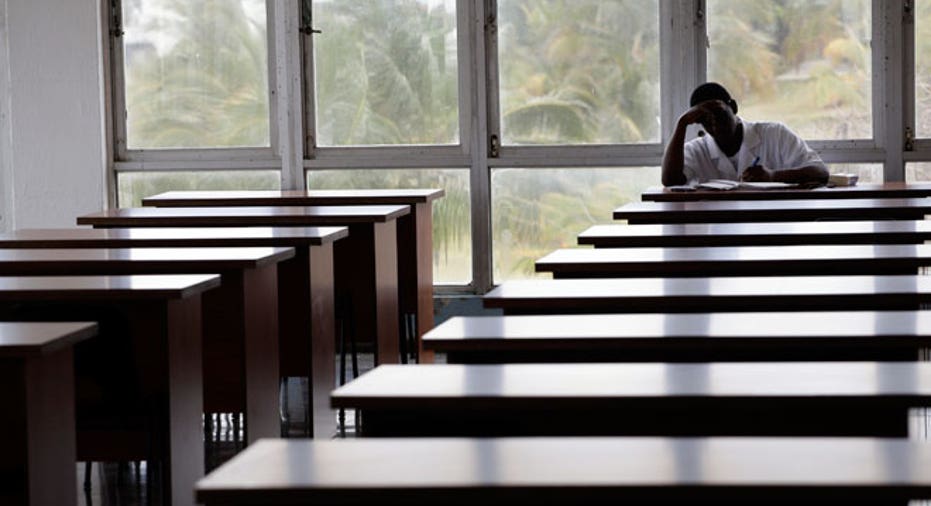 Parents that are dissatisfied with their kids' public education options but can't afford the tuition of a private school can take matters into their own hands and start a charter school.
Charter schools are publicly funded, but independently-operated schools with charters that allow them to operate with more autonomy than a traditional public school. Charter schools do not impose testing or admission requirements for students, and advocates say the schools cultivate a different learning environment through alternate educational models and a nurturing learning style.
There are 6,000 charter schools in the country, comprising about 6% of the public schools in the United States. But the trend is growing as more parents seek out this option: According to the National Alliance for Public Charter Schools (NAPCS), more than one million children are on waiting lists for these schools.
In 1991, the first charter school was started in Minnesota and recent developments, including a national interest in education reform, No Child Left Behind  requirements, a goal to recruit quality teachers and parent trigger laws, have given the charter movement a shot in the arm.
Today, 42 states and the District of Columbia have charter school legislation on their books, experts say, but it's hard to generalize because of the variance in laws and curriculum state-to-state, and this causes challenges. What's more, states differ on the objectives behind starting charter schools, typically either to close the achievement gap or empower parents with more educational choices tailored to their child.
Nina Rees, NAPCS president and CEO, says there's more to be researched about what type of charter schools yield a better return.
Autonomy and Accountability
Advocates cite autonomy and accountability as the linchpins for the success behind charter schools.
"In a charter school, the whole school works together around a unified mission and vision," says Gregory Richmond, president of the National Association of Charter School Authorizers. He adds that in public education, there's a standardized model created by a decision-maker at the school board and that can stiffen creativity. "Educators work best when they are allowed freedom from the central office."
Parents interested in launching a charter school need to build a team of people who will focus on quality, recommends Joseph Keeney, founder and CEO of 4th Sector Solutions.
"Recruiting high-quality teachers is imperative to drive outcomes," he says.
Having a successful application that describes a compelling educational program is vital to get things off the ground, claims Keeney. The application should identify a school leader and founding board members with stellar educational achievement credentials.
"This is not just about academics and educating students," claims Rees. Running a charter school is like  running a small business and every school needs a team with the expertise and ability to run a tight ship.
Affiliating a new school with an established social service agency in the community can help get the project off the ground and drum up interest. Charter management organizations (CMO) or education management organizations (EMO)—not-for-profit and for-profit groups respectively with established charter school networks and business models to expand them—can also serve as invaluable partners.
CMOs and EMOs can help with tasks like funding, targeting an appropriate school location, recruiting leaders, and providing expertise in curriculum development and board governance.
Keeney says the 10% to 15% management fee these organizations charge is fairly comparable to the cost of doing business of going it alone.
But he cautions to make sure the philosophy of a CMO or EMO completely aligns with your charter philosophy on how your school will operate.
Interview several groups to determine which group you'll best align with, seconds Richmond. "Don't fall in love on the first date."
For people interested in launching a charter school, experts offer the following tips:
Ask this question. Do I have the commitment? You need to be in this for the long-haul and consistently present to weigh in with your opinions and attend all meetings.
Build a team. "It's unusual for a group of parents alone to come together and pull this off," claims Richmond.  "You need a lot of hands on deck," and diverse skill sets including real estate, finance, operations, governance and education.
Allow sufficient time for planning.  Give yourselves at least a year, ideally more, for planning. "You can't think about this in June and matriculate students in September," says Richmond.
Know the ins-and-outs of charter school legislation in your state. Read the state charter about how to get approval and the long-term requirements to operate a charter school. If there's not already a charter school law in your state, lobby the legislature to get one on the books, says Rees.
And, know the authorizers in your state. These are entities— statewide bodies, universities, school districts or not-for-profits—responsible for granting charters to operators and overseeing a public charter school once it's up and running.
Investigate financing opportunities. They are several sources of funding available, you just need to take your time and know how to find them, says Keeney. "Today, lenders—private donors and private equity and venture capital firms—care about economics and academic quality." When the movement started 15 years ago, this wasn't the case.
Be selective when picking your school's location. "This is the single biggest thing over which you have the least control," says Richmond. Understand zoning varies. Some cities allow charter schools in any area; others don't. And don't automatically assume a vacant school is the best place to start. Call in an architect or engineer to root out any deficiencies.
Ask for help. There are definitely details and challenges in the charter space, says Richmond. The good news with about 6,000 charter schools in the United States, there are thousands of people who have already blazed the trail, says Richmond.  "They're willing to help. Ask them. It will really pay off."