Things to Know Before Becoming a Landlord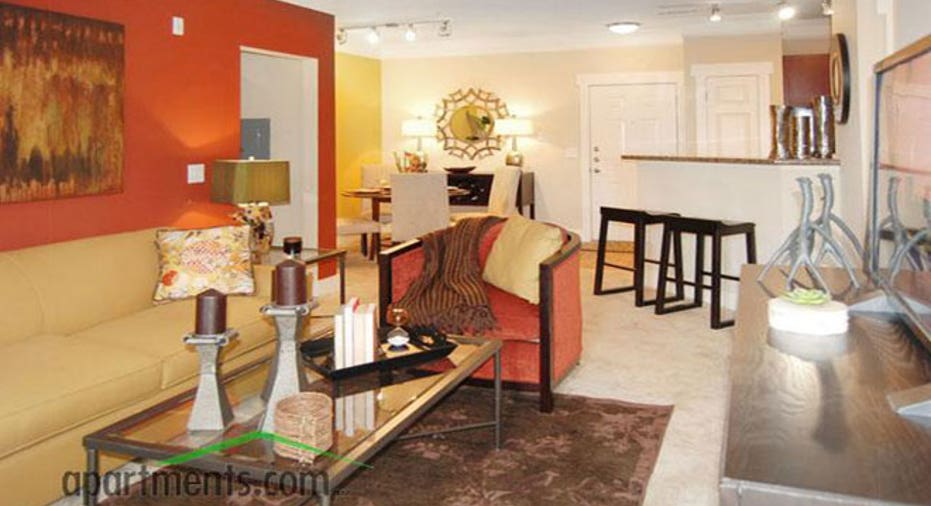 If you have the capital, rental properties can diversify your portfolio. They provide cash flow and a tax benefit depending on your income, as well as home price appreciation in certain markets. Even so, being a landlord does come with responsibilities.
"While buying a home as an investment and having someone else pay the mortgage sounds lucrative, being a landlord is not a get‐rich‐quick scheme," says Mazen Fawaz, CEO of Agent Ace. "It's only for the very patient and very detail‐oriented investor."
Rental income could serve you well though, since real estate has historically been a great hedge against inflation. This investment is more hands on than most, and experts advise doing your homework before you buy.
Be Strategic When Purchasing a Property
"You want to look for properties that are most marketable in your area," says Michael Corbett, real estate expert and author of "Before You Buy!: The Homebuyer's Handbook for Today's Market." Larger properties with many amenities don't always translate into more money, and anything bigger than a fourplex can be difficult to manage. In most markets, three-bedroom, two-bath single-family homes and one- or two-bedroom apartments are the ideal properties.
"In general, that's the sweet spot almost anywhere," says Corbett.
Look for properties in neighborhoods with good schools. "It'll be easier to rent a property in a popular location — location, location, location is important with rental properties too," says David Nethery, wealth management advisor and senior vice president of Wealth Management at Merrill Lynch.
The closer your rental is to your home, the easier it is to manage, suggests Fawaz, as you'll be able to attend to repairs, show the property and meet prospective tenants. "If you're not nearby, this would all fall to a property manager, which is a great, but costly, option."
Run the Numbers
"Rental property is all about mathematics," says Corbett. "You really have to run the numbers before you buy. You have to know what it will cost you every month and you have to examine what the rental value is every month."
Lending guidelines for an investment property typically require 25% to 30% down, which results in a lower mortgage payment. While looking for a home, also research area rents and calculate whether this amount can cover the mortgage payment, taxes, insurance and any association fees. You want a breakeven or positive cashflow — any extra can be used for maintenance, repairs, or to pay down the mortgage.
Start with what you can afford as a down payment as you work the numbers, advises Nethery. "Once you know the down payment, you'll know the interest rate, the financing amounts, you can do estimates for the maintenance and determine whether or not it's a feasible investment."
Short-Term vs. Long-Term Rentals
Renting short-term is easier with companies like Airbnb and VRBO, but these require more work, cautions Corbett. "You have to turn over occupants regularly, and it's a very hands-on intensive rental — it's running a business." Short-term rentals are furnished and need to be cleaned between renters. You also need to provide renters with toiletries, linens and towels.
While vacation locals like mountains or beaches are essential for short-term rentals, you may not be able to use the property when you'd like. "The holidays are huge markets and you can make a lot of money, but that's when you want to be there," says Corbett. "You really have to look at what the property will bring in when you don't want to use it and be prepared to make some compromises."
Before renting your property short-term, check that homeowners associations and town ordinances allow for these. "You have to make sure your property matches your business model," says Cara Ameer, broker associate and Realtor at Coldwell Banker Vanguard Realty based in Ponte Vedra Beach, Fla.
Find the Right Tenants
"You can work through real estate agents or list the property yourself," says Corbett. "It's really important to list your property with a website that specifically lists properties as opposed to a general-purpose listing website. There are more safeguards in place on a real estate website or one designed specifically for rentals."
Tenants will ultimately pay your mortgage, but be careful about who you let live in your property, experts caution. Screen potential tenants by reviewing their credit reports, verifying employment and income, conducting background checks for any criminal or civil arrests, and checking references. Ask previous landlords whether the person lived there, if they paid their rent on time and if that landlord would rent to that tenant again. Check that tenants who were previous homeowners actually owned a home.
Typically, landlords want a tenant's monthly gross income to be at least three times the monthly rent. "You don't want someone who's living paycheck to paycheck," Ameer says. Most landlords require first and last month's rent along with a security deposit.
Property Maintenance is Work
"Landlords sometimes think they can get a tenant in there and don't have to do many repairs," says Tia Miller, leasing specialist at Harry Norman Realtors, "but you're responsible for major repairs and any normal wear and tear on the property, like carpets, painting. Major damage is generally on the tenant."
Experts suggest inspecting your property every six months, if possible, and minimally every year — but let your tenant know beforehand.
Repairs can be costly, and you want to be on top of these by having tenants run issues by you so you're not blindsided by a bill. "You need good people you can trust on repair issues," says Ameer. Consider hiring a handyman for routine maintenance like checking for leaks or caulking tile, and hire a professional lawn service to maintain the yard. "Tenants won't ever take as good care of that property as you will," she adds.
If you don't have the time to manage your property, a management company can. Fees start at 10% of the monthly rent for long-term rentals and 20% for vacation rentals, depending on the market.
"This will eat into your profit, but you're paying these people to screen and place tenants; to be your point person with tenants when there are any issues, repairs or an eviction situation; and to make sure the property is maintained how you expect," says Ameer.