These Businesses Are Already Putting Apple Pay to Work. How You Can, Too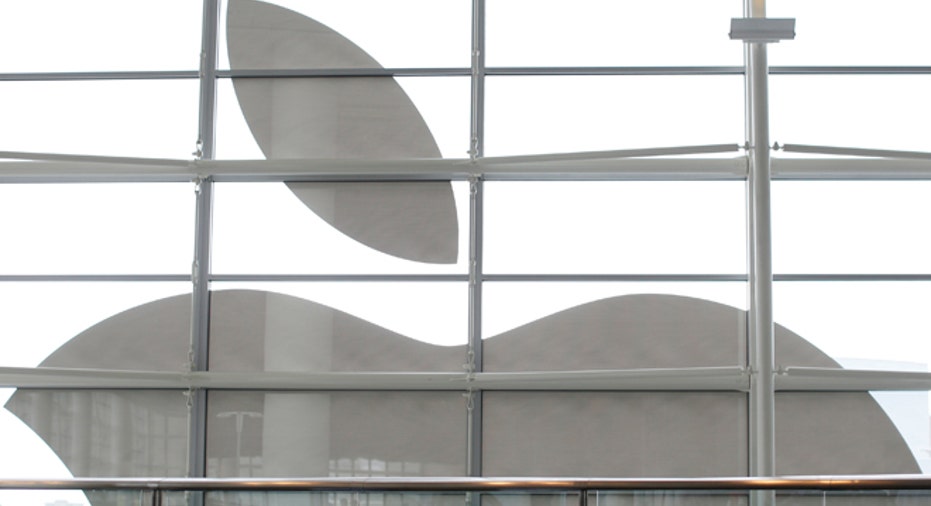 Eric Rhee, director of business development for the frozen yogurt chain 16 Handles, picked up the phone to call Apple as soon as the announcement was made: He wanted to test Apple Pay in one of the company's 43 stores.
Giving Apple Pay a try was not a difficult decision, Rhee told Business News Daily. He foresaw three benefits: faster service and, thus, happier customers; the potential to tie Apple Pay to the company's loyalty card program; and what he calls the "cool" factor — capitalizing on the buzz and excitement surrounding mobile payments.
Plus, mobile payments just make sense for a frozen yogurt chain.
"Our product melts," said Rhee, who is based in New York City, where the company opened its first store in the East Village six years ago. "The faster we can get customers through the checkout counter, the better."
While much of the attention has focused on the nation's largest retailers since Apple Pay launched Oct. 20, many small and medium-size businesses are jumping in, too — or strongly considering it. Some payment systems providers are being flooded with calls from SMBs who want to know how they can start accepting it, and when.
San Francisco-based Revel Systems, which sells point-of-sale systems to 20,000 retailers of all sizes, decided to integrate with Apple Pay after realizing there was a high level of interest from its SMB customers, CTO and co-founder Chris Ciabarra said.
"We do what the client wants," he said. "They think it's going to boost their business."
What do SMBs think about mobile payments?
Las Vegas-based Dee for Dentist, a private dental practice, had Apple Pay running a few days after it launched. Office manager Michael Cruz said the implementation was simple. The office just made the switch to a near-field communications (NFC) payment processor, which it was able to get for free. NFC is the technology that transfers data between the devices to accept contact-free payments. The biggest challenge, he said, has been teaching customers how to pay with their phone.
"I would recommend accepting Apple Pay if it doesn't cost you anything to do it," Cruz said. "Offering your customers multiple ways to pay is always a convenience for them, and offering Apple Pay shows that your business is staying up to date with technology."
Rhee, the 16 Handles director, is waiting for Apple Pay-enabling devices to arrive from his payment service provider. He suspects that Apple's strong brand could help drive sales, but the company is also open to accepting other types of mobile payment, he said.
Matti Merrell is founder and chef of Houston's Green Seed Cafe, a popular raw food and vegan restaurant that started as a food truck. She is also waiting for an Apple Pay device, but she accepts mobile payments now through another service, LevelUp. She said it has increased sales and the speed in which her restaurant can serve customers. The restaurant is located in a busy business district, she said, and customers need to get in and out quickly.
"It helps the line go extremely fast. People aren't waiting. And people like that they get rewards for using mobile payments," said Merrell, an admitted fan of all things Apple. "It helps us turn tables faster and get people in and out in a timely manner. When we get Apple Pay, it's going to be even better. This is the future." [26 Ways to Accept Mobile Payments]
Survey says...
Recent statistics suggest consumers are warming up to mobile payments. In a survey released this month by Lab42, a market research firm, 35 percent of respondents said they would start using mobile payments in the next six months. Nearly one-third said they would be willing to switch banks to gain access to mobile payments.
The sample size wasn't huge, but of the 500 smartphone users who participated, 45 percent with non-iOS smartphones said they would be willing to switch to access Apple Pay. Nearly two-thirds said they knew of Google Wallet, the similar service that launched in 2011, and one-third said they had used it. The top three places respondents said they were most likely to use mobile payments were grocery stores, retail shops and gas stations.
The survey also explored some of the perceived downsides of mobile payments from the consumer perspective. More than 40 percent said they were worried about not being able to use mobile payments when their smartphone battery died, and more than 60 percent noted they were concerned about security.
Another survey, this one from Manta, suggests that many small business owners have serious reservations about Apple. In a poll of more than 1,200 small business owners earlier this month, only 1 percent said they believe Apple is supportive of small businesses. Small business owners were more likely to favor traditional credit card companies, PayPal and Square. However, the poll was conducted more than two weeks before the Apple Pay launch.
Meanwhile, Apple has a separate battle to wage with major retailers. A consortium of some of the largest retailers in the country, including Wal-Mart, Target, CVS and Rite Aid, are rejecting Apple Pay and focusing on developing their own competing mobile payment system, CurrentC.
The jury is still out on whether Apple Pay will succeed where other mobile payment systems have struggled and win over both customers and retailers. Revel's Ciabarra, for one, is betting yes.
"Apple has a following," he said. "When they do something, people pay attention."
How do I accept Apple Pay?
Apple Pay is compatible with iPhone 6 and the upcoming Apple Watch, set for release in early 2015. Customers must also have a bank account or credit card that participates in Apple Pay. Many of the major banks and credit card companies already do, and more will join later this year.
In order to accept Apple Pay as a merchant, you need the proper systems and accounts in place. Any business that is accepting other forms of mobile payments is already equipped. If not, you will need:
A payment processor with an NFC reader (near-field communications) that allows for contact-free payments. Mark Hung, a Gartner analyst, told the New York Times only about 10 percent of retailers have them now.
Software that allows your terminals to accept contact-free payments
A merchant account that accepts Apple Pay
Apple does not charge any additional merchant fees for accepting payments via a mobile device.
Originally published on Business News Daily.