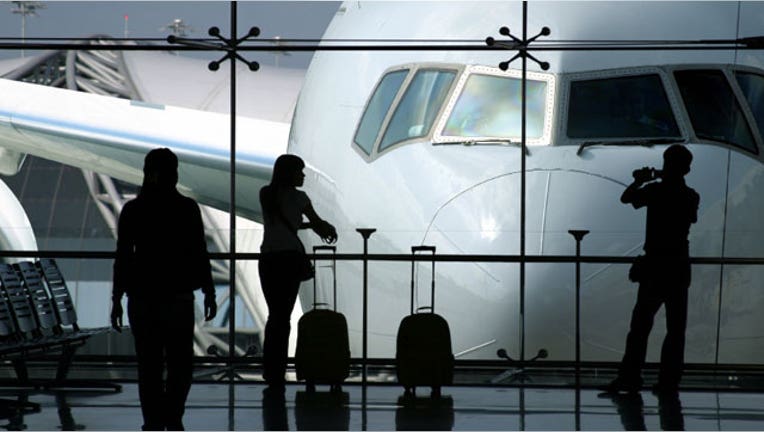 Each year, travelers take part in the World Airline Awards, the globe's largest international airline passenger satisfaction survey conducted by the U.K. consulting firm Skytrax. Full-service and low-cost airlines are included, and "the survey measures standards across 41 key performance indicators of airline front-line product and service," according to a release.
Between August 2015 and May 2016, 19.2 million customers completed surveys on a wide range of topics. More than 104 nationalities participated in the customer satisfaction survey.
Interestingly, not a single American carrier cracked the top 10. What gives?
"They're terrible," Christopher Elliott, author of "How to Be the World's Smartest Traveler," said via email. "When is the last time you heard someone say something nice about a domestic airline?"
With carriers charging families extra to sit together, it's been harder to feel the love lately. But perhaps there's more to the story.
Skytrax did not provide a specific geographic breakdown of the voters online, wrote Brett Snyder, who runs the blog Cranky Flier, and for years "the U.S. airlines have lagged while they've struggled to stay afloat." Stamping out the negative stigma is going to take time.
What follows is a list of some of the world's top airlines. If they don't fly near you (or you just can't afford them), take heart: Opening a travel rewards card can help cut down the costs of future trips via points or miles, while airline miles cards are renowned for helping cardholders secure freebie flights. Just remember to view your credit score — which you can do for free on Credit.com — before you apply.
10. Lufthansa
The German airline, which recently launched nonstop flights from San Jose to Frankfurt, was also named the Best Transatlantic Airline and Best Airline in Western Europe by Skytrax.
Elite Status: The carrier's Miles & More program awards frequent fliers with seat upgrades, preferential check-in and fare guarantees.
Dream Destination: Berlin, to check out the Bauhaus buildings and historic quarter.
9. Qantas Airways
Australia's national carrier reportedly treats its staff well, so perhaps it's no surprise consumers approve of them too.
Olympics Spirit: From July 22 to September 18, passengers in business class will be offered a patriotic green-and-gold PJ set featuring the hashtag #RoadToRio on the back.
Dream Destination: Sydney, which is a just a nonstop flight away from Los Angeles, Dallas/Fort Worth and San Francisco.
8. EVA Air
This Taiwanese line is so committed to style, they fly Hello Kitty jets complete with cat-shaped butter pats and pink jumper-clad stewardesses.
Royal Treatment: Seats in this top-tier cabin convert into a fully lie-flat bed with a shoe cabinet, retractable armrest and hanger.
Dream Destination: Jakarta, Indonesia's bustling capital.
7. Turkish Airlines
Europe's Best Airline for six years running also flies to more countries than any other airline, with 289 destinations worldwide.
Dig In: Turkish Airlines has also been recognized by Skytrax for its tasty inflight meals.
Dream Destination: Rome, where history buffs can explore the city on foot.
6. Etihad Airways
Earning not one but three awards from Skytrax — World's Best First Class Airline, World's Best First Class Onboard Catering and World's Best First Class Airline Seat — Etihad Airways has plenty to brag about.
First Class: The company's First Class Lounge & Spa at Abu Dhabi International Airport's Terminal 3 features a nail bar, TV room, fitness room and cigar lounge.
Dream Destination: Abu Dhabi, just to check out that spa.
5. All Nippon Airways
Once a helicopter operator, the Japanese airline now flies to around 50 domestic destinations, as well as 32 international destinations across North America, Europe and Asia.
On-Time: ANA tied with Japan Airlines for offering the most timely service, per a separate report from FlightStats.
Dream Destination: Tokyo, land of ancient temples and karaoke.
You can find the full list of the 10 best airlines in the world on Credit.com. 
More from Credit.com
This article originally appeared on Credit.com.
Jill Krasny is an editor and writer at Credit.com. Prior to joining the company, she was a senior staff writer at Esquire.com and Inc. Magazine, where she covered a range of lifestyle topics. Her writing has appeared in Introspective, Travel + Leisure and MTV.com. More by Jill Krasny