Theranos Scandal Widens on Scathing Report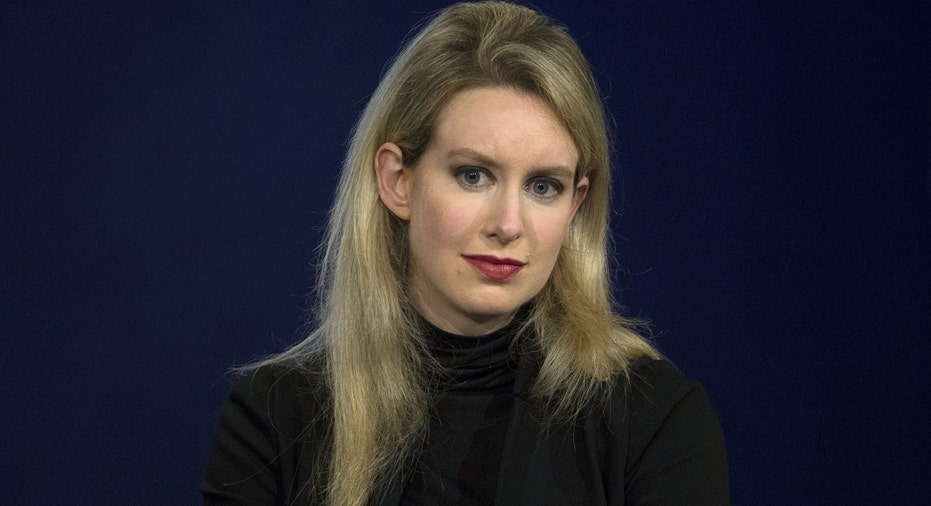 "This is what happens when you work to change things. First they think you're crazy. Then they fight you. And then all of a sudden you change the world." – Theranos founder and CEO Theranos Elizabeth Holmes
The wheels are coming off the cart at Theranos, the $9 billion startup founded by Stanford dropout Elizabeth Holmes when she was 19. Its proprietary blood testing technology is the subject of a scathing report from the Centers for Medicare and Medicaid Services (CMS), but that's just the latest in a growing list of woes for the troubled unicorn.
First, the FDA declared the company's nanotube container for collecting blood from a finger prick to be an unapproved medical device. Then, CMS found serious deficiencies that forced a shutdown of Theranos' Northern California lab. And while the company's deal with Safeway never got off the ground, Walgreens is reportedly looking for a way to get out of its agreement.
But the one thing that the secretive Silicon Valley startup has managed to avoid is peer-reviewed, independent testing that compares the results of its proprietary diagnostic testing to that of other labs like Quest Diagnostics and LabCorp. Last week, that changed, and the results were devastating.
Mount Sinai researchers showed that cholesterol results were an average of 9.3% lower than those conducted by reference labs – a bias that could yield a false diagnosis. And the 121-page CMS report revealed that the company's proprietary Edison device yields unacceptably inaccurate and highly erratic results for a significant number of critical blood tests.
Why, at this point, should any of us be surprised? With all the hype over Theranos' supposedly breakthrough technology, none of it appears to be working.
Not to be morbid, but I can see why the company's chief scientist, Ian Gibbons, repeatedly told his wife Rochelle that "nothing was working" before taking his own life in 2013, according to the Wall Street Journal. Apparently, Gibbons bore witness to what the rest of us are only beginning to see now.
That was the year that Holmes made one of the biggest public splashes in startup history, garnering gushing front-page profiles across the media landscape, claiming that her company's breakthrough technology could run hundreds of lab tests, virtually in real-time and at a fraction of the cost of traditional labs, from just a few drops of blood.
That was also the year that Theranos began using its technology on real patients. The question is, how exactly did that happen? How could a startup with devices that had never been vetted by the scientific and medical communities run millions of potentially inaccurate blood tests on blood drawn from countless people? And can it happen again?
Actually, let's not put the cart ahead of the horse. Theranos is still in operation. CMS is considering sanctions that could include revoking the lab's certification, but that may not stop Theranos from continuing to operate online or out of Walgreen's locations in Arizona.
You see, Theranos coauthored controversial legislation allowing patients to order their own blood tests without a doctor. The idea was that folks could just stop by a local pharmacy, get a finger prick, and find out how they're doing in a matter of hours instead of days. That bill became Arizona law in July of last year.
Meanwhile, the nation's largest diagnostic company, LabCorp, recently joined several Internet-based services in offering certain blood tests direct to consumers, although they've had to wiggle their way through a myriad of state laws and federal regulations to do it. As long as its tests aren't covered by healthcare providers or Medicare, I believe Theranos can do the same thing.
Not everyone in the biomedical world thinks that's such a good idea. In February of 2015, Stanford University School of Medicine professor John Ionnidis wrote a scalding op-ed in the Journal of American Medical Association singling out Theranos for using "stealth research," "aggressive corporate announcements," and "mass media hype" to skirt the peer-review process the biomedical industry uses to assess the validity of claims.
Talk about prescience; the good doctor nailed it. Nevertheless, here we are. As for how we actually arrived here, that appears to be a combination of entrepreneurial spirit and empowerment, Silicon Valley's continuous quest for the next big thing, massive media hype, complete lack of board oversight, and plenty of charisma and connections.
I remember reading a Glamour interview where Holmes said, "I was very blessed to grow up in an environment in which I was encouraged to believe that there was nothing I couldn't do." Sure enough, her best friend's father was none other than legendary venture capitalist Tim Draper, who was apparently struck by her similarities to Steve Jobs – presumably the iconic CEO's famed reality distortion field.
According a Bloomberg interview with Steve Jurvetson, Draper's partner at Silicon Valley venture capital firm DFJ, "I remember meeting her when she was still a Stanford student," he said. "It was fascinating -- she had that mesmerizing zeal to revolutionize. We wrote a $500,000 check before anyone else, but she's been somewhat independent and has been going at it all on her own …"
Indeed, DFJ does not have a seat on the company's closely held board. Neither do any of the other investors that have since ponied up more than $750 million, most recently at a $9 billion valuation that made Holmes a paper billionaire, four times over. Indeed, Holmes' connections and charisma have played a significant role in this debacle. So have lack of transparency and corporate governance.
At this point, one thing seems almost certain. The more we learn about Theranos, the more concerning the story becomes – not just because the company is still drawing and testing patient's blood, but because there's absolutely nothing to stop the same sort of thing from happening again … and again. 
Theranos' response to the CMS report and others can be found on its website, here.