Theranos Fails to Deliver as Safeway Deal Unravels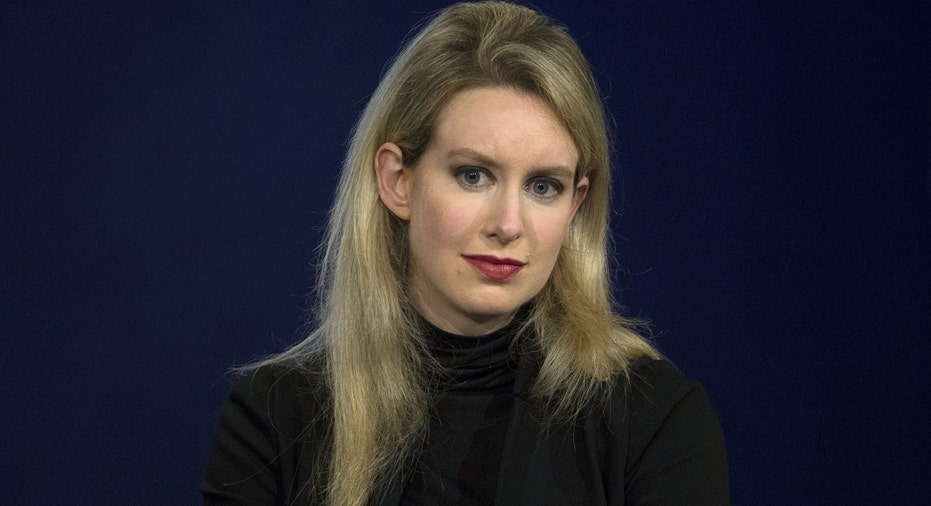 Theranos, the embattled Silicon Valley startup struggling to disrupt the $76 billion laboratory diagnostic industry, was dealt another blow Tuesday when the Wall Street Journal revealed that Safeway is abandoning plans to offer the company's proprietary finger-stick technology in 800 supermarkets.
John Carreyrou, the Pulitzer Prize-winning reporter who broke the story challenging the efficacy and accuracy of the company's technology last month, now writes that Safeway is looking to dissolve its agreement with Theranos, even though the supermarket chain has already spent $350 million to build clinics dedicated to the initiative.
According to the Journal, the project, which Safeway codenamed "T-Rex," began at least four years ago and the deal, which has remained under wraps until now, was struck directly between then Safeway chief executive Steven Burd and Theranos CEO Elizabeth Holmes. Holmes dropped out of Stanford at 19 to found the company in 2003.
There appear to be several reasons for the split, most notably that Theranos failed to deliver – chronically missing deadlines and delaying the rollout. Another reason is that Safeway executives became concerned about the accuracy of the tests and thought the finger-prick technology might still be "a work in progress," according to the article.
Interestingly enough, Burd retired in May of 2013 and, just four months later, Theranos announced a long-term partnership to put wellness centers in Walgreens pharmacies. Safeway was later acquired and taken private by Albertsons, which filed to go public earlier this year but has since delayed its IPO.
As for all the swanky clinics Safeway built for Theranos to draw and analyze blood on site at about half of its stores across the nation, they're reportedly being used to administer flu shots and vaccines. That's a far cry from the big wellness initiative Burd had apparently contemplated with Holmes.
But then, not much appears to be going according to plan since the secretive startup came out of a decade-long stealth mode after raising more than $400 million, most recently at a whopping $9 billion valuation. Since Holmes still owns half the company that makes her net worth about $4.5 billion.
Holmes and company made an enormous splash in 2013, intending to upend the industry with a breakthrough process that supposedly "made it possible to quickly process the full range of laboratory tests from a few drops of blood" obtained from a finger prick at a fraction of the cost of traditional labs like LabCorp (NYSE:LH) and Quest Diagnostics (NYSE:DGX).
And, as America's youngest self-made female billionaire with a trademark black turtleneck and her own version of a reality distortion field that reminded some of Steve Jobs, Holmes quickly became an entrepreneurial icon. She's since been profiled in just about every media outlet, given countless speeches, and received all sorts of honors, awards and accolades. The hype has been overwhelming, and therein lies the rub.
Carreyrou's original front-page story demonstrated that Theranos is having quite a bit more trouble delivering on its lofty promises than it's letting on and is not nearly as transparent as it claims to be. That event threw a ginormous wet blanket over the world's sky-high expectations of Theranos' unproven technology and untried chief executive.
Since then, evidence is mounting that Theranos came out of stealth mode way too soon, perhaps under pressure to gain some real market traction and raise its already sky-high valuation for the next round of funding. And that evidence has been far more credible than claims on the company's website that the Journal's information is "inaccurate, misleading and defamatory" and that "the Wall Street Journal still can't get its facts straight."
In interview after interview, Holmes says more or less that the technology is sound, everything is going according to plan, and this is what happens when you try to change the world. She comes across as a naïve geek doing God's work so everyone has access to inexpensive, real-time diagnostics and nobody has to be afraid of big needles anymore.
While that's a noble goal, it simply doesn't pass the smell test when you consider the facts:
That Theranos has mounted a masterful fundraising, partnership and PR effort that created all the hype it's now running into trouble living up to.
It's not Quest or LabCorp but the scientific community calling for the company to publish peer-reviewed papers in medical journals discussing its methods and demonstrating how its results compare with traditional methods, which it's never done. Holmes recently said the company plans to do that, but has yet to deliver.
Despite Holmes' common refrain that the plan has always been to get FDA approval for its technology, after more than a decade of development, it was that same FDA that showed up unannounced on the company's doorstep recently and classified the "nanotainers" used to collect blood as an "unapproved medical device."
To date, the FDA has approved the use of Theranos' proprietary process and devices for just one of the more than 240 blood tests it offers patients. The rest are all done using traditional venipuncture techniques and third party equipment.
It's not just some disgruntled former employees openly sharing their personal experiences that call into question the effectiveness and accuracy of Theranos' technology but  Apple's (NASDAQ:AAPL) former head of engineering  Jean-Louis Gassée, Google Ventures boss Bill Maris, and now current and former executives of Safeway.
It's not a pop tabloid but the Wall Street Journal bringing to light all the pieces of the puzzle that simply do not add up. And the pieces definitely do not add up.
If painting herself and her company as naïve victims beset on all sides by enemies out to get them is Holmes' strategy for dealing with this crisis, as I said when the original story broke, she's in for a very long and painful experience. This is far from over, and it'll likely get much worse for Theranos before it gets better.
Theranos referred a request for comment to this statement on its website.