The Worst Product Flops of 2011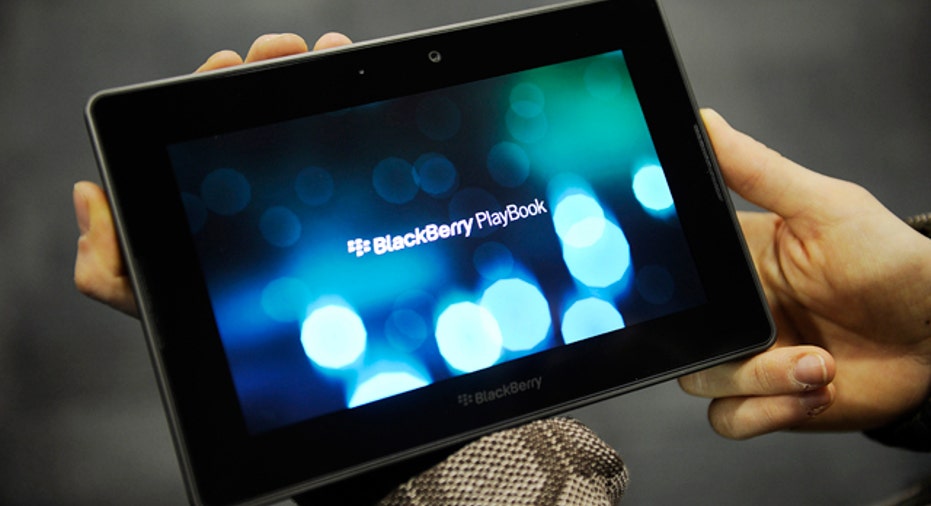 A number of incredible new products were launched this year. Apple (NASDAQ:AAPL) introduced the iPhone 4S — a phone with voice command — and Boeing's (NYSE:BA) 787 Dreamliner — a fuel efficient jet built of carbon composite — finally had its first commercial flight. But not all products and services launched this year did well. Some failed miserably. 24/7 Wall St. looked at the biggest product launches of 2011 in order to identify the worst of the lot.
Read the story on 24/7 Wall St.
Products generally fail because they are either inferior versions of already successful products or they have little to no demand. Research In Motion's (NASDAQ:RIMM) PlayBook is the greatest example of the former. There was no room for a poorly designed tablet in a market dominated by the upmarket iPad and its inexpensive cousin Kindle Fire. The Playbook was widely panned. RIM publicly blamed its weak sales on competitive shifts in the tablet market, referring to the release of Kindle Fire.
Many companies also often fail to understand consumer sentiment and, as a result, do not accurately estimate demand for the product. When Netflix (NASDAQ:NFLX) announced it would spin off its DVD-by-mail service in the form of a new service called Qwikster, customers were outraged. Nobody wanted the new site and nobody wanted to pay extra money for it. As a result, it failed before it even got off the ground. The Qwikster blunder ended up costing Netflix many customers.
These are the worst products of the year.
1. Ashley Push-Up Triangle > Company: Abercrombie & Fitch
While no stranger to controversy, Abercrombie & Fitch (NYSE:ANF) seemed to have crossed a line this time. In March, 2011, the retailer unveiled its spring line for Abercrombie Kids, a division targeting children ages 8 to 14. Included in the line was the "Ashley" Push-Up Triangle, a bikini top with padding. The launch prompted a violent response from parent groups. Several child development experts also criticized the top because it sexualized young girls. At first, Abercrombie tried to address the concerns by reclassifying the top as padded and saying it was not intended for very young girls. It stated on Facebook: "We've re-categorized the Ashley swimsuit as padded. We agree with those who say it is best 'suited' for girls age 12 and older." But while the bottoms are still available, the bikini top is no longer featured on the company's website.
Read: The Best and Worst Run Companies in America2. Qwikster > Company: Netflix
In September 2011, Netflix (NASDAQ:NFLX) announced that it would be separating its online streaming service and its DVD mail service. Streaming was going to continue under the Netflix brand, while DVD-by-mail was going to operate under a new website called Qwikster. The change and the accompanying increase in prices outraged customers, leading the company to kill off Qwikster before it was even launched. CEO Reed Hastings announced this decision in a blog post on the company's website in which he began, "I messed up. I owe everyone an explanation." The blog post was mobbed with more than 27,000 comments from angry customers. The ordeal cost the company approximately 800,000 customers.
3. Volt > Company: General Motors
GM (NYSE:GM) was originally so excited about the Volt that the company had announced in January it was speeding up its roll-out by six months. But by November the excitement had fizzled out. Larry Nitz, GM's executive director for vehicle electrification told Reuters, "It's naive to think that the world is going to switch tomorrow to EVs [electric vehicles]." Indeed, sales for the vehicle have been consistently low. Only 125 models were sold in July 2011. This was after GM spokeswoman Michelle Bunker was quoted as saying that the Volt was "virtually sold out" due to its popularity — a statement later shown to be misguided. Adding insult to injury, Chevy Volts are under investigation for fires involving the cars' lithium-ion batteries. For concerned Volt owners, GM has offered free loaner cars.
Read: The Eight Beers Americans No Longer Drink4. HTC Status (Facebook Phone) > Company: AT&T/HTC
In June of this year, AT&T (NYSE:T) announced the HTC Status. The Status was the first, and likely the last, smartphone with a dedicated Facebook share button. At the time of its launch, AT&T hoped it would be incredibly popular among Facebook users. "We can't wait to put the HTC Status in the hands of our young customers who will waste no time tapping into Facebook to update their friends," said AT&T Senior VP of Devices, AT&T Mobility and Consumer Markets Jeff Bradley in a statement. But sales were significantly lower than the company had originally expected, and rumors that the phone would be discontinued quickly spread. Given the ease with which users can access Facebook on other smartphones, the case for owning the Status was not very strong. Despite its low sales, AT&T has defended its product, stating, "The HTC Status is a great product and our plans for it to be part of our portfolio haven't changed."
5. PlayBook > Company: Research In Motion
The PlayBook was one of the most anticipated consumer electronic products of 2011 and "one of RIM's most important roll-outs," as The Wall Street Journal put it. It was the company's first attempt at competing with Apple in the tablet space. Leveraging the success of the BlackBerry, many hoped it would be the businessman's answer to the iPad. Unfortunately, the BlackBerry App World had few well-regarded apps, critical to compete with the iPad and Apple's App Store. Following poor sales, RIM (NASDAQ:RIMM) lowered its sales target for the second quarter of 2011 to one-third of what it had been originally, according to research firm DigiTimes. In a statement, RIM blamed the poor sales on "several factors, including recent shifts in the competitive dynamics of the tablet market," by which it was referring to the popular Kindle Fire. The company attempted to get its product off the ground with aggressive promotions, which caused it to lose $485 million in discounts on the tablet in the third quarter.
Read: States Where People Pay the Most (and Least) in Taxes6. Fiat 500 > Company: Fiat
This year, Fiat released its new 500 — a three door car that is under 12 ft. long. The car was expected to be a big seller, rivaling BMW's Mini. Even before the car's launch, however, detractors were predicting failure. Alan Mulally, CEO of Ford (NYSE:F), stated in Panorama magazine, "I do not see large market in the U.S.A. for a smaller car than the Fiesta. Those that tried failed." He was right. According to online magazine DailyTech, "Fiat expected to sell 50,000 500s during 2011 in North America. Through the first seven months of 2011, Fiat sold fewer than 12,000." Sales were so poor that Chrysler Group, which manages the Fiat brand in the United States, ousted U.S. chief Laura Soave this past November.
7. Mars Needs Moms > Company: Disney
Following the release of Avatar in 2009, Hollywood had a new cash cow in the form of 3-D films. This all changed with the release of director Simon Wells's Mars Needs Moms — a flop of epic proportions. Disney (NYSE:DIS), of course, was expecting another hit. The film cost $175 million to make. In its opening weekend it brought in just $6.9 million. According to movie data website The Numbers, Mars Needs Moms lost an estimated $130 million in worldwide gross sales, the biggest money loser of all time. Journalist Brooks Barnes wrote in the New York Times, "In the movie business, sometimes a flop is just a flop. Then there are misses so disastrous that they send signals to broad swaths of Hollywood." Mars Needs Moms signaled that the market has become saturated and that digitally animated family films are not the sure thing they once were.