The World's Most and Least Expensive Cars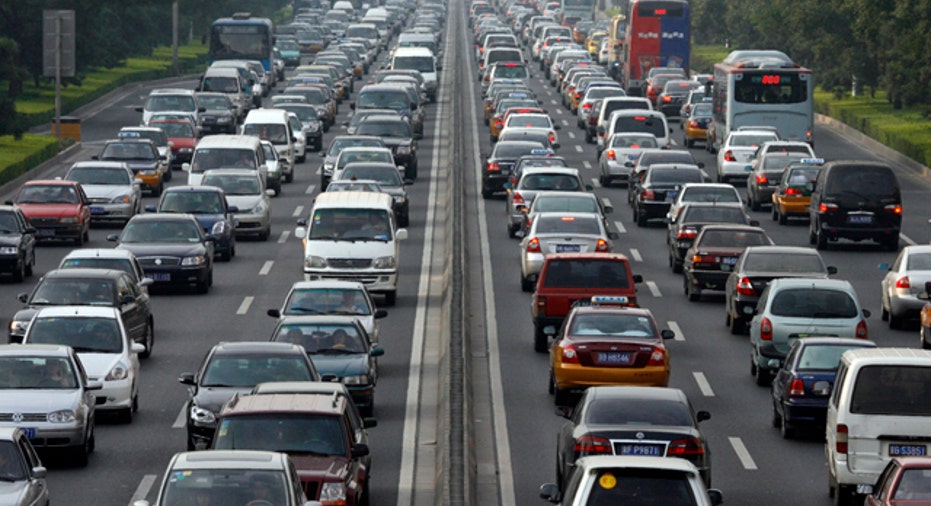 You've Got that Whip Appeal
You are what you drive. Then again, you are also what you eat, what you wear -- oh, and you look like your pet. No matter what you "are," the main point here is that cars are more than just a way to get around. Cars can represent our successes, our priorities, and in perhaps too many cases, an opportunity to tell the world our opinion through stickers. They can be the definition of practicality or excess, but either way, it costs a lot of money to express yourself on wheels.
The average price for a car in the U.S. now tops $30,000, which is up $2,000 from 2011, according to a report from NPR. That doesn't take into account the cost for owning a car after the purchase, which can total up to $40,000 during the first five years to cover expenses such as repairs, maintenance, insurance and fuel, according to Edmunds.com.
Those costs, in addition to the initial price, vary greatly depending on your tastes and budget. While we can't do an exact apples-to-apples comparison on these cars (the cost to own usually doesn't come into play when you are buying a $2 million whip), we've given you the general cost to buy one along with the extras on what makes them so cheap, or so special.
So, which cars are among the most and least expensive in the world?
Nissan Versa
When determining which factors most affect a car's price, it's usually led by the brand and which features are included, says Jared Gall, senior editor of Car and Driver magazine.
"Luxury cars do offer a different experience, but placing an exact value on that is hard," he says. "Engineering such a serene ride and interior and a smooth powertrain takes a significant amount of research and development, which is expensive and requires a lot of time input by a lot of talented people, no matter what kind of car you're building."
The Nissan Versa, starting at $10,990, is at the other end of the spectrum as the cheapest car on the U.S. market. The Versa now includes such luxuries as a radio -- that was not the case until recently. In an effort to provide the cheapest vehicle possible, Nissan stripped out usual standards like automatic transmission, air conditioning, trunk lighting and decent seat cushioning. Clocks were even considered too exorbitant of an addition. The result was a car priced less than $10,000 as recently as 2011.
Though the Versa's lack of just about anything results in a lightweight car that gives good gas mileage, you better be good with a manual transmission. Adding an automatic will cost about $1,770, well above the market average.
Tata Nano
When a car is touted as having seat belts, doors and four wheels, be sure to ask about that extended warranty.
The Bajaj RE60, introduced by Indian automaker Bajaj Auto Ltd., is such a simplified vehicle that the company essentially uses air quotes when calling it a "car," instead marketing it as a four-wheeler. Aimed at auto rickshaw drivers as a safer, more efficient alternative, the RE60 will have a top speed of 43 mph and a fuel-sipping 82 miles per gallon. Slated for sale by the end of the year, it is expected to sell for only $2,750 -- which is about $550 more than the price tag on one of the thousands of rickshaws in Delhi.
But the RE60 still likely won't be the cheapest car in the world, let alone India. The Tata Nano, which sounds like a dance move and looks like a Matchbox car, starts at about $2,600. The base model has no cup holder and one windshield wiper, and there were numerous reports of engine fires in earlier models. Despite sluggish sales thus far, it remains a potential model for the future of transportation in India, and yes, you can purchase an extended warranty.
"In those countries where a car is an alternative to hoofed transport or moped, such cars are at a tremendous advantage," Gall says. "The Model T wouldn't score a five-star crash rating today,
Koenigsegg Trevita
Sweden may be slowly conquering the world with its cheap, easy-to-assemble beds and armoires, but if it is in fact part of a worldwide plot, they won't victoriously roll into our cities in the likes of Volvos or Saabs. No, it will be in one of the most majestic vehicles in the world: the Koenigsegg Trevita. Gesundheit.
The company is known for its line of hypercars, which is an industry term for cars that are faster, more efficient, more expensive and probably more everything than most cars.
First, let's start with the diamonds. As Koenigsegg's most exclusive and expensive model, the Trevita includes a body that is made with a unique carbon fiber that is coated with a diamond finish. The result of the finish means that taking the Trevita out for a spin in the sunlight results in a sparkling bling similar to that of a "Twilight" vampire. To match the flash is the sleek design that looks like a Lamborghini and a race car had a one-night stand.
The Trevita brings 1,018 horsepower with a 4.8-liter V-8 engine and can reach more than 254 mph.
Koenigsegg has made only three Trevitas, and of course Jay Leno has procured one of them to add to his collection of nearly 500 cars. The price tag of $2.2 million is certainly no laughing matter, which seems apropos.
Bugatti Veyron
"Street legal" seems like a more ambiguous term than it probably should be, especially in the case of the Bugatti Veyron. Because in what kind of place would streets be OK with the Veyron's world-record speed of 267 miles per hour?
That's probably not one of your chief concerns when you're the proud owner of a Bugatti Veyron Supersport, which tops out at the aforementioned blazing speed and is the fastest street-legal car on the road. For production, however, the capacity is limited to 258 mph in order to protect the car's tires. It also reaches 60 mph in only 2.4 seconds.
At $2.6 million, it's also the most expensive car on the market for 2012 and is among the most impressive cars on the road, with a 16-cylinder engine that can provide 1,200 horsepower.
British luxury-car dealer Tom Hartley recently upped the ante on the Veyron, when it listed a used "Sang Noir" edition for a whopping $3.4 million. A limited edition of an exquisite car with only 15 produced is enough to drive demand for those with excess millions, and the bright orange interior can't hurt, either.
SSC Ultimate Aero
Lest you worry that America has gone soft in the continued evolution from car to supercar, look to the one man that is all but manufacturing cars with capes out of the Northwest. SSC, otherwise known as Shelby Supercars, was founded by automotive enthusiast Jerod Shelby in 1999 with the now realized goal of manufacturing world-class cars.
Production of the Ultimate Aero began in 2007 and was later that year recognized as the world's fastest production car by Guinness World Records, a record it held until 2010. Though its listed top speed of a hair more than 257 mph is less than the Veyron's haste, the Ultimate Aero weighs more than a third of a ton less and can theoretically top out at 287 mph. That's due in part to a 2009 tweak that pushed total horsepower to a robust 1,287 and allows the car to reach 60 mph in just 2.78 seconds.
It's also a relative bargain among its peers, with a price tag of around $650,000. With only 25 projected to be produced in total, you might want to use the money you "saved" to build a super lair to keep your Ultimate Aero safe.