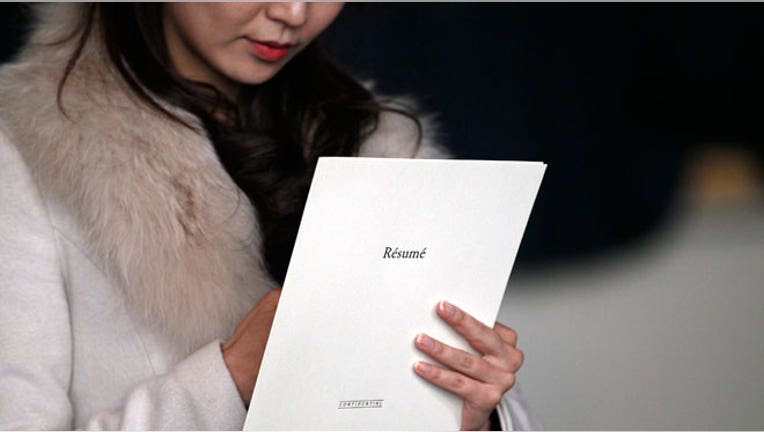 30 seconds. That's all it takes for some hiring managers to decide yes or no on candidates when reviewing resumes.
A new survey from CareerBuilder shows one in six hiring managers spends 30 seconds or less, on average, reviewing resumes. And 68% spend less than two minutes. That's not a lot of time to leave a strong impression, so job seekers better make every word on their resume count.
Using the right language on a resume is key to gaining or losing the attention of hiring managers, here's what the survey found:
Top five terms not to use on your resume:
Best of breed: 38%
Go-getter: 27%
Think outside of the box: 26%
Synergy: 22%
Go-to person: 22%
Top five terms to use to describe your experience:
Achieved: 52%
Improved: 48%
Trained/Mentored: 47%
Managed: 44%
Created: 43%
CareerBuilder commissioned Harris Interactive to conduct the poll online among 2,201 hiring managers to find out what they like to see and the words they avoid on resumes.