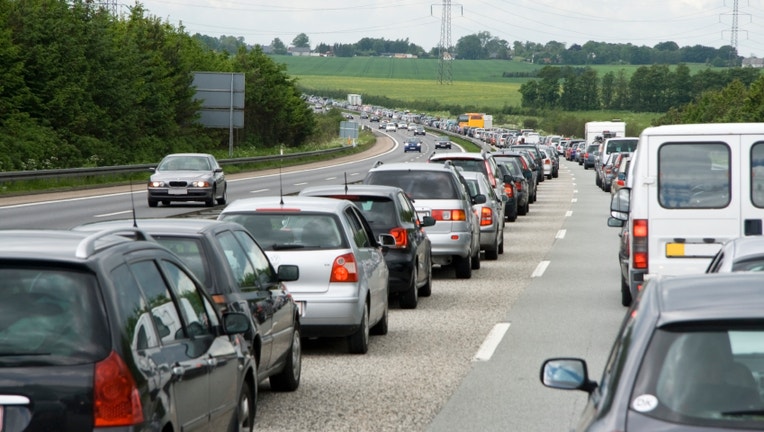 The Chevrolet Spark EV ignited the most reaction among drivers who were asked to rank the most unappealing redesigned or new 2014 model cars. The Spark takes the No. 1 ranking for ugliest.
We asked Kelsey Mays, consumer affairs editor at Cars.com, to identify the new and redesigned 2014 vehicles that seem to cause the most negative reaction. We then surveyed 2,000 drivers and asked them to rank the cars by ugliness.
Here's how voters ranked the top 10 ugliest new model or redesigned 2014 cars:
Chevrolet Spark EV (7.25)
Kia Soul (6.74)
Fiat 500L (6.48)
BMW i3 (6.14)
Mitsubishi Mirage (5.72)
Toyota 4Runner (5.13)
Mitsubishi Outlander (4.95)
Jeep Cherokee (4.82)
Honda Accord Plug-in Hybrid (4.1)
BMW i8 (3.59)
(Cumulative score based on a scale of 1 to 10, with 10 the least appealing.)
Mays said he was a bit surprised the Spark EV, which is an electric model sold only in a few states such as California and Oregon, topped the list because it looks similar to the standard Spark model, which has sold well. "They did things like close up the grill, because on electric vehicles that improves aerodynamics, which improves efficiency, so it makes sense it looks the way it does, but it didn't sit well with the eyes of survey respondents," he said.
Respondents gave the following as reasons why people would buy a Spark EV (see left):
They want to be "different": 42%
That's all they could afford: 25%
They don't know it's ugly: 19%
Other: 13%
In car design, sometimes size matters. Mays noted that the top five models are all small hatchbacks, which may be why drivers found them less desirable.
"People associate size with humbleness, so to speak, so they will see a small hatchback as not so pretty, and also make a correlation between a cheap car and an ugly car. For instance the Mirage is one of the least expensive on the market," said Mays. "If the cars were bigger, but had the same nose, grill and headlights, I'm curious if it would change the perception because the design is on a larger vehicle that looks more expensive."
When drivers wrote in their own reasons for why people buy ugly cars, many blamed a car's fuel efficiency. The Spark EV, for instance, is an electric car that is billed as getting a 119 combined city/highway MPG fuel economy equivalent, according to Chevrolet.
Thanks, but no thanks!
It appears beauty is in the eye of the beholder, even when it comes to car design. "The Soul and the Cherokee are selling like crazy," said Mays, "so clearly a polarizing style is not impacting the sales for those cars."
Nine percent of respondents have declined a ride because the driver's car was too ugly-- and more men (14 percent) than women (5 percent) have refused a ride in a grimace-mobile. But men are more likely to buy an ewwww-evoking car if it means saving money.
Forty-one percent of drivers surveyed said they would buy an ugly car if it was less expensive than others on their list, and 45 percent of men, compared to 36 percent of women, said they'd do so.
All but the BMW i3 and i8 models in our survey cost well below the average new car price of $33,754 as reported by Kelley Blue Book analysts. For example, the Spark EV is $19,995, the Kia Soul is $15,495, the Fiat 500L is $19,900 and the Mirage is $12,995.
Among those who would buy an ugly car if it were cheaper than good-looking cars, here's how much they'd have to save to close the deal:
$1,001-$5,000 - 47% (Women: 45%; Men: 49%)
$5,001 or more - 26% (Women: 29%; Men: 23%)
$501-$1,000 - 21% (Women: 17%; Men: 23%)
$100-$500 - 7% (Women: 9%;  Men 5%)
It's not what you say, it's how you say it
When a friend or relative buys a frightful; car, the majority of those surveyed said they'd respond diplomatically, although twice as many men as women said they'd be blunt about their opinion. Here is how they'd respond:
"Not my style, but good for you!" - 70%   (Men: 65%;   Women: 74%)
Lie and say you think the car is a terrific choice -19% (Men: 19%; Women: 19%)
"That is ugly and I can't believe you bought that" -12% (Men: 16%; Women: 8%)
New car-purchase considerations
The cost of a car is the most important factor people consider when shopping for a new vehicle, while the cost to insure a car is the least. However, it's wise to budget for car insurance as you shop for a new car. You don't want to find out the cost of insuring a vehicle makes it unaffordable after you've already fallen in love it, or even worse, bought it. In addition to your driving record and where you live, car insurance companies consider the type of car you drive - how safe it is and how costly it is to repair - among other variables when setting your rates.
Here's how drivers ranked the importance of factors in a car purchase:
Purchase price  - 36% said this is the most important factor; 10% said least important.
Safety ratings  --  28% said most important; 12% said least.
Driving performance  - 19% said most important factor; 12% said least.
How the car looks  - 10% said most important; 36% said least.
Cost of insurance- 7% said most important; 32% said least.
Methodology: CarInsurance.com commissioned an online-panel survey of 2,000 drivers in September 2014. Respondents ranked 10 vehicles that were new or redesigned for 2014.
Photo credits:  Kelsey Mays, Cars.com ― Honda Accord Plug-in Hybrid; Evan Sears, Cars.com ― BMW i3, Fiat 500L, Jeep Cherokee, Mitsubishi Outlander, Mitsubishi  Mirage;  Aaron Bragman, Cars.com ― Chevrolet Spark EV; BMWi8 photo provided by BMW; Kia Soul photo provided by Kia Motors; Toyota 4Runner photo provided by Toyota.
The original article can be found at CarInsurance.com:The ugliest 2014 new and redesigned cars