The Top Job Benefits For Retaining Workers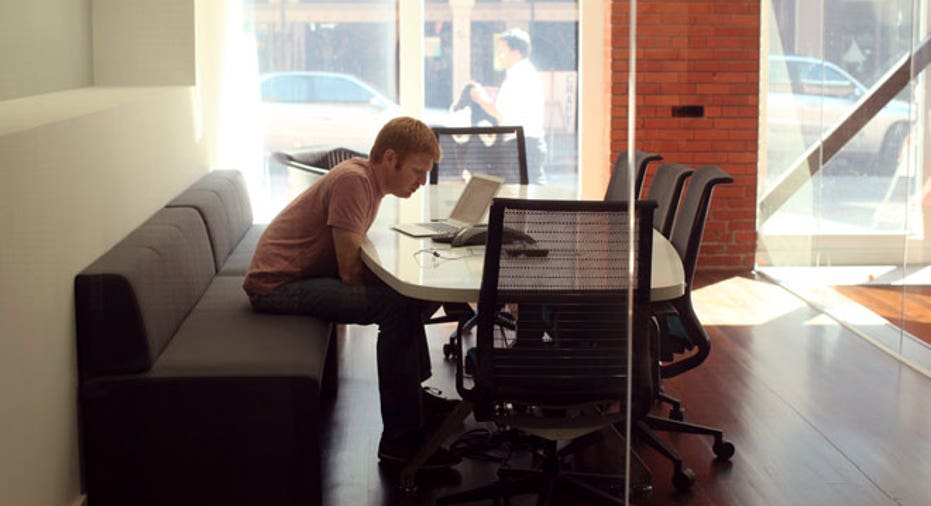 Businesses trying to attract and retain employees with high-quality benefits shouldn't focus only on health care and vacation days, new research shows.
A study by job and career site Glassdoor revealed that more than 20 percent of employees think perks — like free food and drinks, casual dress codes and pet-friendly offices — are among the most important workplace benefits.
Specifically, the research shows that office perks are more important to women than men, as well as to employees in certain regions of the country, like the Midwest and the South.
Overall, more than 70 percent of workers rate medical coverage and holiday, vacation and sick time as the two most important benefits employers offer.
Glassdoor workplace and career expert Rusty Rueff said the research offers valuable insight into which benefits matter most to employees.
"While it's no surprise to see that medical coverage is an important benefit to the majority of employees, some employers may find it interesting to note that office perks, like free food or pet-friendly offices, are valuable, particularly to those in the Midwest and South, where employees report greatest interest — likely because they do not receive as many perks as those in the West and Northeast," Rueff told BusinessNewsDaily. "Bottom line is, if employers are looking for ways to attract or retain employees as the employment market tightens, [the  study] sheds light on what employees want and what is top of mind."
Other benefits employees view as valuable include 401(k), retirement and pension plans; employee development training; wellness programs; and tuition reimbursement.
When it comes to job security, employees have mixed opinions, the research shows. While more than 20 percent of employees are concerned about being laid off in the next six months, more than 40 percent are confident in their ability to find another job that fits their skill sets.
Rueff said employers should be aware that their employees are starting to feel better about their chances of finding a job elsewhere than they are about their current employment situation.
"Two in five employees feel they could find a job matched to their experience and compensation levels in the next six months — the highest confidence reported in nearly four years," Rueff said. There is still some concern that another shoe could drop, as one in five employees are concerned they could be laid off — a high since the second quarter of 2011."
He said these are important warning signs for employers to note as the job market steadily improves.
The study was based on surveys of nearly 1,200 full-time, part-time and self-employed workers.
Follow Chad Brooks on Twitter @cbrooks76 or BusinessNewsDaily @BNDarticles. We're also on Facebook & Google+.