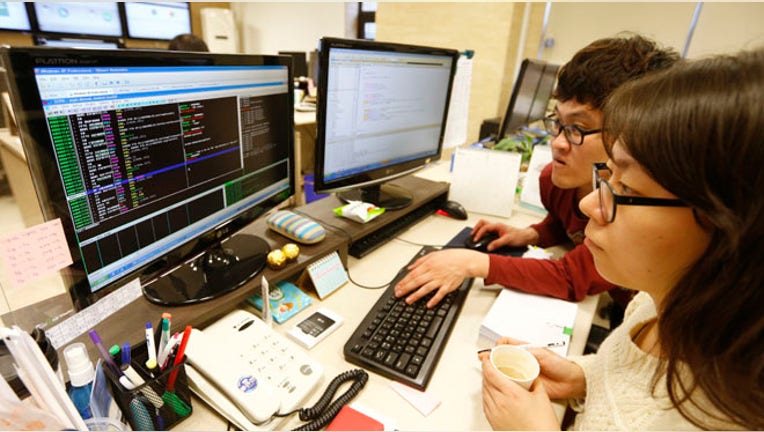 You know how every so often you have an epiphany? Something that seems so obvious you wonder why you never thought of it before? If you could somehow bottle and sell whatever makes that happen, you'd make a fortune.
I just had a real epiphany. Its implications are so enormous and so far-reaching I'm having a little trouble wrapping my brain around it. I'm not even sure I have the words to do it justice, but I'll do my best. Here it goes.
I've come to the conclusion that the technology industry as we know it will soon cease to exist. This is not hyperbole. We are currently in the early stages of a global transformation that's so enormous and pervasive it's actually hard to see. So I'm going to ask you to take a big step back and look at what's happening all around us.
Technology is no longer just an industry onto itself. Instead, it's reshaping nearly every industry on Earth in dramatic ways. Think about it. We typically describe technology as an industry or a set of markets. We also see it as a catalyst that disrupts and enables massive change in other industries.
But those are just labels, gross oversimplifications of remarkable transformations occurring in just about every industry. Entertainment, banking, retail, food, transportation, pharmaceuticals, energy, real estate, media – wherever you look, technology is completely altering the competitive landscape.
Simply put, all the old boundaries have evaporated. All the characterizations and labels we've used for years no longer apply.
We now have what we would typically call high-tech companies, executives, and investors infiltrating and irrevocably changing low-tech industries at a rapid pace that appears to be accelerating. It's as if technology is a mutation that transforms timeworn industries into new and exciting business models.
Innovative companies with proprietary competitive advantages are sparking new growth and generating unheard-of profits in what were once commodity industries. And the implications of that are far-reaching. It means that much of the common wisdom about management, markets and investing are being rendered obsolete in real time.
Indeed, this transformation is changing the way we invest capital. It's changing the way we think about business. It's changing the way we operate and manage our companies. And all this is happening because entrepreneurs, executives and investors are crossing boundaries in ways we've never seen before. Consider this:
Uber is turning the boring and age-old public transportation industry on its ear. The San Francisco-based company was founded by two high-tech serial entrepreneurs and funded by a who's who of VCs, private equity firms, investment banks and individuals. The five-year old company recently raised a whopping $1.2 billion at a $17 billion valuation.
Former One Kings Lane CEO Doug Mack now runs online sports retailer Fanatics. But Mack is a former software industry veteran from Adobe (NASDAQ:ADBE), Scene7, and Broderbund. His new CTO, Matt Madrigal, comes from Williams-Sonoma – but he spent most of his career at eBay (NASDAQ:EBAY). The company is profitable, surpassed $1 billion in revenue last year, and has raised $395 million from Alibaba, Andreessen Horowitz and Bank of America (NYSE:BAC).
We think of Apple (NASDAQ:AAPL) as a consumer electronics company but the Silicon Valley giant has transformed how we buy and sell music and video content via iTunes. Its iconic iPhone and App Store turned the dog-eat-dog cell phone industry into an enormous profit machine. And the Apple Store is a new model for brick and mortar retail.
Apple will likely make its play into mobile banking and wearables with its widely rumored iWallet and iWatch. And Apple CEO Tim Cook recently hired former Burberry and Liz Claiborne executive Angela Ahrendts as its new senior VP of retail and online stores. He also brought in former Yves Saint Laurent CEO Paul Deneve as vice president of special projects, code for wearable fashion-tech.
The media business has BuzzFeed.  Advertising has Google (NASDAQ:GOOGL). In food there's GrubHub Seamless (NYSE:GRUB) and a host of food-tech companies raising enormous amounts of venture capital. In real estate it's Zillow (NASDAQ:Z) and Trulia (NYSE:TRLA). For travel rentals there's Airbnb. And we buy and sell everything on Amazon (NASDAQ:AMZN), eBay, and in China, Alibaba.
The energy industry is being completely transformed by renewable technology. The auto and aerospace industries have Elon Musk's Tesla (NASDAQ:TSLA) and SpaceX. In biotech it was Genentech and Amgen (NASDAQ:AMGN). And beyond all the hype, the Internet of Things promises to make us all safer, healthier, and more efficient at our jobs.
Technology is no longer an industry or a collection of markets. It is no longer just a disrupter, an enabler, or a catalyst. It is completely reshaping and irrevocably changing the competitive landscape of nearly every industry with its own brand of entrepreneurship, innovation, management, and leadership.
Most importantly, this infusion of technology and talent across the industrial landscape lowers competitive barriers and opens the door to all sorts of opportunities. And that's a boon for consumers, small businesses, and enterprises alike. You've got to admit, that's a rare and beautiful thing.