The Rise of Virtual Retirement Villages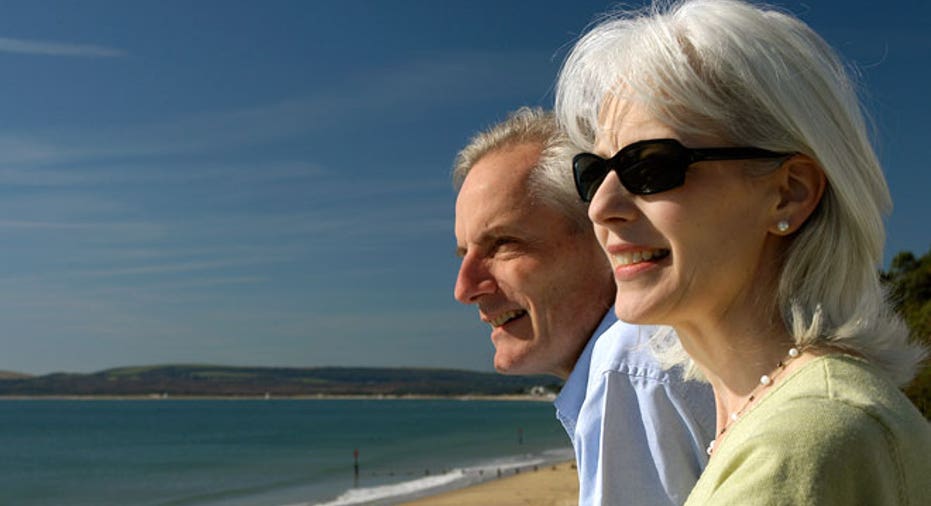 When Mary Flournoy, now 67, retired from her job as a librarian in 2011, she was hardly ready to move to a retirement home and spend the rest of her days in a rocking chair.
Living in East Falls, a neighborhood in western Philadelphia, she had all of the City of Brotherly Love's cultural offerings at her doorstep—or a short train ride away. Plus, she wanted to stay in the home she'd lived in since 1986.
So Flournoy was intrigued when she heard that East Falls was starting a "virtual retirement community." The organization—East Falls Village—offered many of the amenities available at a real retirement home, such as regular dinners together, cultural outings and ride services, but allowed residents to stay where they lived. Excited by the possibilities, she signed up, paying her $125 in annual dues to join more than 150 other residents who'd already made the same choice.
The notion of virtual retirement communities, known as "villages," started with one group of seniors in the Beacon Hill neighborhood of Boston in 2001. Since then, the concept has exploded. Currently, there are more than 100 villages in nearly 40 states. Some of these villages cover single neighborhoods, like East Falls Village in Philadelphia. Others span larger areas, such as NEST Seattle, which includes 14 neighborhoods in northeast Seattle. And village membership appears to be growing. The median number of members in a given community increased from 72 in 2011 to 96 last year, according to a 2012 study of virtual retirement communities by Rutgers University.
"Studies have shown that a vast majority of older adults want to remain living in their homes, in their communities as they age. This is where they raised their children, where their friends are, where they know their pharmacist and doctor, and like the restaurants, stores and culture of their community. No one wants to have to leave that," says Natalie Galucia, member services coordinator of the Village to Village Network, which was started by the Beacon Hill Village as a resource for other virtual retirement communities.
So are virtual retirement communities the future of retirement?
How Virtual Retirement Communities Work
Each village differs based on the personalities of the people involved. Here's how a 2006 article in The New York Times described the founders of the first virtual retirement community, Beacon Hill Village:
"They all wanted to remain at home, even after transportation and household chores became difficult or dangerous, the point at which many older people quit familiar surroundings. They also wanted to avoid dependence on adult children.
They were unwilling to be herded by developers into cookie-cutter senior housing and told what to do and when to do it by social workers half their age. They had no intention of giving up the Brahms Requiem at St. Paul's Chapel for a singalong at the old folks' home, or high tea at the Ritz-Carlton for lukewarm decaf in the 'country kitchens' that are ubiquitous in retirement communities."
Each virtual retirement community varies depending on the people involved, but they share some common traits:
They offer a list of preferred service providers for residents. That makes it easy for residents to hire any vendor, from an arborist to a window washer, knowing they have been vetted by the community. Nearly a quarter of village members need help with household chores, and about 14% require assistance for personal care, the Rutgers study finds.
They run transportation networks. Rides are provided by either volunteers or by senior services programs from local governments. Access to reliable transportation helps residents travel to the doctor, hairdresser or grocery store as needed.
They sponsor social events. For example, at NEST Seattle, the village organizes weekly potluck dinners, outings to plays and movies, and even workshops ranging from the practical (navigating medical insurance as you age) to the intellectual (recently the State of Washington's poet laureate did a writing workshop for residents).
Village events are tailored to the tastes of the community. East Falls Village residents crave social interaction, but don't want to be limited to playing mahjong or bingo. One of Flournoy's neighbors is a former docent at the Philadelphia Museum of Art and arranged behind-the-scenes tours of the museum for village residents. The group also goes on walking tours of nearby neighborhoods and takes yoga classes together. "Thirty years ago, you never would have had a yoga class for people in their sixties and seventies," Flournoy says.
What Living in a Village Will Cost You
Cost is a major difference between joining a village and moving to a real retirement community. According to Galucia, the average cost of a village membership for a single person is about $450 per year and about $600 per year for a household. "Compare that to the $20,000-plus per year that it costs to live in assisted living," she says, "and it's a no-brainer."
Some villages charge less than the average. Take East Falls Village in Philadelphia, where Flournoy lives. "Individual annual dues are $125, and $175 for a household of two or more," she says.
One of the reasons that East Falls Village charges so little is because the village is run by volunteers, Flournoy explains. In addition to being a resident of the village, she is also the membership chair. She says dues cover the cost of East Falls Village's single cell phone, which is passed around to members when they are "on call" to answer questions about everything from getting a ride to the doctor to finding a handyman to change a lightbulb. (East Falls Village has found it easier to have a single cell phone number residents can call versus always updating their website to report who is available to answer questions.) Currently, East Falls Village has 157 members, representing 107 households.
Other villages are nonprofit organizations, with 501(c)(3) status, and choose to hire a staff to run the organization. Not surprisingly, those villages charge more because they have higher administrative expenses.
NEST Seattle charges annual dues of $600 for an individual or $900 for a household. Those fees help pay the salary of one full-time employee, Judy Kinney, NEST Seattle's executive director, and cover office expenses. NEST Seattle, which has about 60 members, does have an active volunteer corps so that everything doesn't fall on Kinney's shoulders. She describes the NEST Seattle as being "a social network, but in real life, that reduces isolation and creates a sense of community."
Building Your Own Village
If you don't live near a village, you can create your own.
The Village to Village Network provides help to neighborhoods and regions that want to start their own virtual retirement communities. The network's website offers online seminars to learn about recruiting and fund-raising for a village, a shared document center for volunteer in-take forms and sample village by-laws as well as online forums on bulk rate discounts and the best vendors for senior services.
"One of the main goals of the Village to Village Network is so that people don't have to reinvent the wheel. We want to share what villages have already learned with those who are getting started," says Galucia.
Read More From LearnVest:
Playchecks? Negative Inheritance? Your Guide to the Latest Retirement Lingo
Need Help? Hire a Virtual Assistant