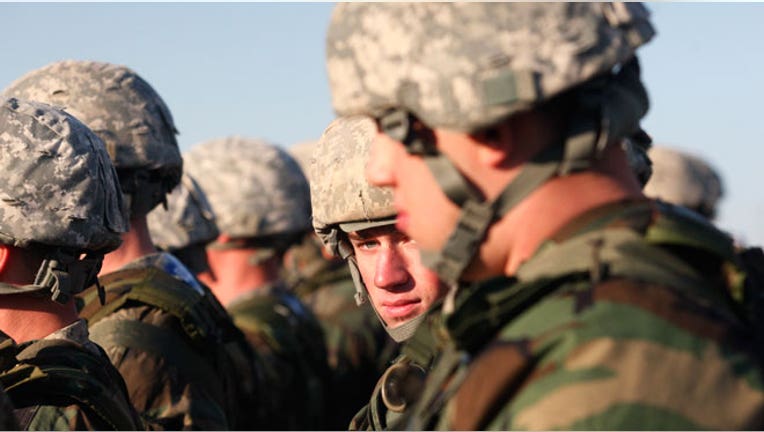 The warm weather is not the only reason military veterans may decide to head to Florida. The Sunshine State will now waive out-of-state tuition fees for former soldiers, sailors and Marines.
On Monday, Gov. Rick Scott signed the Florida G.I. Bill, creating the Congressman C.W. Bill Young Tuition Waiver Program, which eliminates out-of-state tuition fees for honorably discharged veterans.
"I am pleased to sign this legislation that will help our veterans find employment and expand career opportunities for veterans and their spouses," the Republican governor said in a press release.
The new law, which won unanimous support in the state legislature in March, will cost an estimated $11.5 million annually, according to state officials.
One reason for the broad support might be that after California and Texas, Florida has the third-largest population of veterans in the country -- an estimated 1.6 million, according to the Florida Department of Veterans' Affairs. That is about 12% of the total 18-and-over population in the state.
"In-state tuition for veterans is really important....It shows that 'thank you for your service' is not a hollow term"
Florida is one of several states that now offer this incentive -- and it is an important one for military veterans: The federal post 9-11 G.I. bill obligates the Department of Veterans Affairs to cover in-state tuition for all military veterans within a 15-year period of their retiring from the service. The new measure in Florida means veterans who are not residents of the state will no longer have to pay the out-of-state difference in tuition, so there will be no out-of-pocket tuition costs for veterans.
"It makes education affordable and accessible for a new generation of military veterans," said Karen Golden, deputy director, government relations at the Military Officers Association of America, a not-for-profit advocacy organization.
According to advocacy group Student Veterans of America, 23 states have laws providing student veterans an in-state residency waiver, 9 states have legislation pending and 11 states (including Washington, D.C.) have no in-state tuition options available.
"In-state tuition for veterans is really important and it sends two strong messages," said William Hubbard, a spokesperson for the SVA. "It shows that 'thank you for your service' is not a hollow term – and that we are serious as a country moving forward to empower and enable veterans to positively contribute to the American economy."
There has been a push on the federal level, too.
The GI Bill Tuition Fairness Act of 2014, which would require charging veterans tuition and fees at the in-state tuition rate, was passed in the House, 390-0 on February 3, 2014. It is now on its way to the Senate. According to legislative tracker GovTracker, the bill has a 42% chance of being enacted. But while veterans wait to see if the federal government passes legislation waiving out-of-state fees, said Golden, states are taking action.
"These states realize that not only will they have students who have guaranteed tuitions-income streams, but they will have students who bring incredible diversity and global experience that most 18-23 year-olds don't have, so it's really a big win," she said.
For Gov. Scott, there is personal significance.
"I remember when I got out of the Navy back in the early '70s, it was not a good time to get out of the service in this country," Scott said after the signing ceremony at the National Guard Armory in Panama City. "Our veterans were not respected; it was a tough time. We're going to make sure that is this is the most military-friendly state for active-duty members, but also for all the veterans."