The Power of Kindred Spirits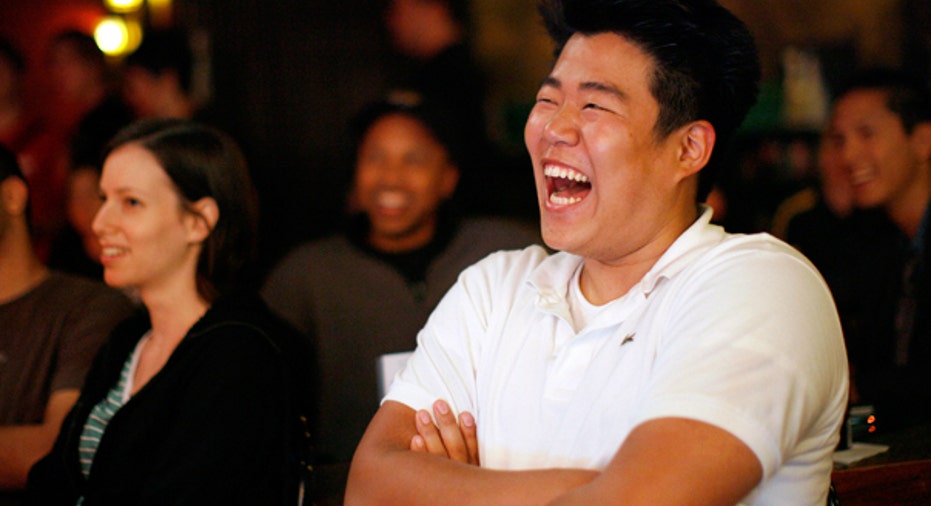 Most of us cultivate lives that include a variety from the following: friends, mentors, acquaintances, classmates, peers, co-workers, teammates, fellow congregants and significant others.
Ideally, somewhere in there are people we would also call kindred spirits. In many ways, these are the most important alliances we form and it is probably why I frequently encourage clients to create a goal in this area. It can be as simple as "To seek out more kindred spirits."
While it is priceless to have people in your life who love you unconditionally and who are there for you when you need them, there is this whole other category of people who get you because they share your beliefs and much of how you see the world. They're not necessarily blood relatives or the friend from high school. They're people you meet along the way.
Kindred spirits often come in and out of our lives. They may linger. But here's what I know about them. If I want to talk about writing, I have a few individuals who will dig in and get joy from the discussion. If I want to talk in-depth about spirituality or death or the law of attraction or urban living, I will dial up a kindred spirit who delights in going there. I have plenty of friends and loved ones who aren't into navel gazing at all, and that's just fine, but I know who to call if I want to indulge in that.
This all came to mind as I walked through the Metropolitan Museum of Art recently and first saw the "Schiaparelli and Prada: Impossible Conversations" exhibit at the Costume Institute and then weaved through "The Steins Collect: Matisse, Picasso and the Parisian Avant-Garde" exhibit. Both had a feel of people who had found each other through life's passions, the former actually a contrived pairing of two legendary fashion designers from different eras and the latter evoking Parisian salons and atelier walls bursting with paintings as artists and those heavily drawn to art came together.
Elsa Schiaparelli, who died in 1973, and Miuccia Prada, still very much in business, are shown in film sequences conversing at a table created using an actress for Schiaparelli; Prada plays herself. It is easy to imagine them as kindred spirits from animated exchanges like this one:
Elsa Schiaparelli: … Balloons for bags, ice cream cones for hats. I thought, oh, my God, nobody is going to buy any of this! But you know, I didn't lose one single customer.
Miuccia Prada: Even when I'm uncertain, I push even more. Because the only way to make something reasonable out of something that is completely, maybe, wrong, is really to push so much that eventually, it is in excess and eventually says the truth of what I'm thinking. So, when I did the banana collection, with the fur, with the stripe, and those monkeys and all this crazy baroque … I was sure it was a total disaster, but it turned out that people are much more ready to accept craziness than people think.
Elsa Schiaparelli: Yes, yes. I totally agree.
Ah, the beauty of the kindred spirit.
In the other exhibit, featuring the storied art collected by Gertrude Stein and family, the like-mindedness was the real thing.
"The Steins formed close bonds with the emerging artists whose works they collected," the Met exhibit tells us. "They went horseback riding and swimming with Matisse and dined on his wife's rabbit stew; arranged for Harriet Lane Levy and Alice Toklas, friends from San Francisco, to take French lessons from Picasso's girlfriend Fernande Olivier; and researched inexpensive villa rentals for Henri Manguin and his family. On occasion Leo had lunch with Matisse and dinner with Picasso on the same day."
Not too shabby.
Nicely augmenting our "live" kindred spirits are people we don't actually know whose work gives us insight into them being kindred to us in some way.
For example, I see Virginia Woolf as a kindred spirit based on her soulful, introspective writing. My fellow Capricorn and independent woman Diane von Furstenberg is most certainly a kindred spirit and I feel it every time I listen to her speak or wear her clothes. Kindred spirit Anna Quindlen's op-ed columns in The New York Times showed me that a Jersey Catholic woman could write opinion on a national stage and do it through powerful anecdote. Reading Committed by Elizabeth Gilbert and feeling for the first time that someone understood my thought process around not wanting to be a mother was so soothing – yet another kindred spirit.
What a team. I love collecting them. The fashion legends get it:
Elsa Schiaparelli: Yes, yes I think now I realize why we are here. It's not just the fashion, but maybe it's the way we live.
Miuccia Prada: In the end, there are many similarities.
Elsa Schiaparelli: Yes. Many similarities, yes. Salute!
Salute.
Nancy Colasurdo is a practicing life coach and freelance writer. Her Web site is www.nancola.com and you can follow her on Twitter @nancola. Please direct all questions/comments to FOXGamePlan@gmail.com.