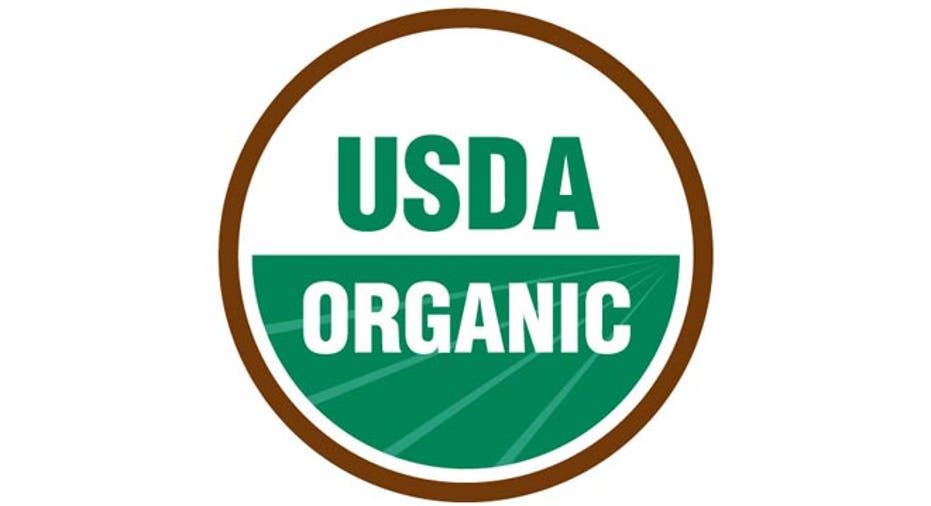 Folks can't get enough organic lately. Sales of organic food and non-food products are hitting record highs as competition among corporations regarding who will offer the healthiest of products is heating up.
"Organic sales are now nearing a milestone 5 percent share of the total food market," said Laura Batcha, CEO and Executive Director of Organic Trade Association (OTA).
According to the latest OTA survey on the organic industry, sales in the United States broke through another record in 2014, totaling $39.1 billion, up 11.3 percent from the previous year. And, sales of organic non-food sales posted a 14 percent jump—the biggest annual increase in six years.
Those numbers are expected to grow even more. Euromonitor International, a London-based market intelligence firm, estimates a 15.3% rise in organic products from 2014-2019.
"Organic demand continues to soar, so it is only natural that many companies want to get involved," said Batcha.
And corporate giants have already been hot on the trail with this trend, as there have been countless acquisitions, rebranding and reformulating by these companies all in attempt to out "healthy" each other.
ConAgra Foods Inc.(NYSE:CAG) just announced its purchase of Blake's All Natural Foods in an effort to build sales momentum.
Last September, General Mills Inc. (NYSE:GIS) agreed to buy Annie's Inc., the organic food company known for its natural pastas for about $820 million in cash. The cereal giant already owns Cascadian Farms, one of the largest organic cereal and granola bar brands. And Kellogg Company (NYSE:K) is following suit with a launch of its own cereal line called "Origins," made with "ingredients you can see and pronounce."
Hain Celestial Group (NASDAQ:HAIN) is the front runner with the most organic brands. Some of their top units include Earth's Best, Health Valley, Arrowhead Mills, and Garden of Eatin'. Another player in the mix is WhiteWave Foods (NYSE:WWAV), one of the leading consumer packaging and beverage companies in North America and Europe. Two organic giants: Horizon Organic and Earthbound Farms, are under their umbrella.
It's no secret that millennials are the driving force behind this trend. In a Goldman Sachs report called "Millenial Moms," found a continued rise in organic brands like Annie's, Amy's Kitchen, Stonyfield Farm, and Earth's Best to name a few.
"The USDA Organic Seal is now one of the most trusted labels in the grocery store. If getting on the "organic bandwagon" means offering more certified organic products to consumers, increasing the availability of organic products, and increasing the acreage in organic production, then we say great, said Batcha.