The Nuts and Bolts of Choosing Long-Term Care Insurance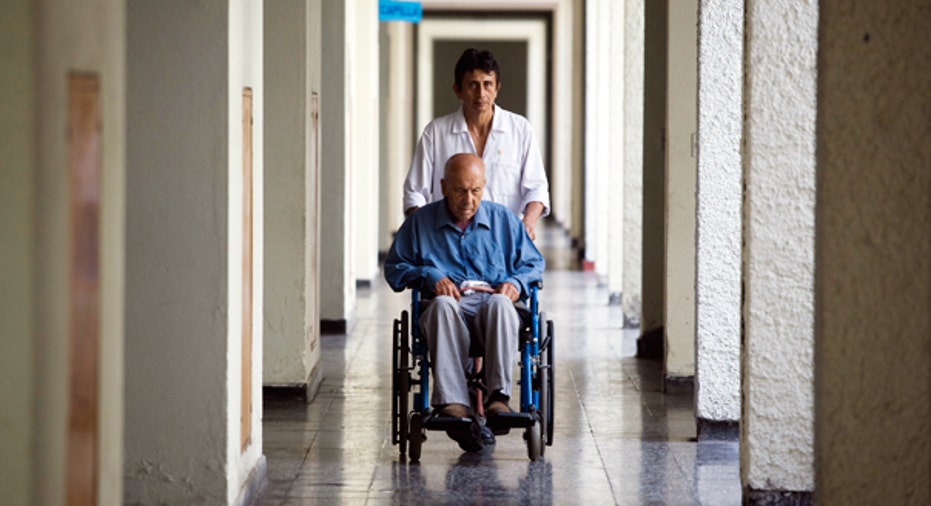 "The Boomer" is a column written for adults nearing retirement age and those already in their "golden years." It will also promote reader interaction by posting e-mail responses and answering reader questions. E-mail your questions or topic ideas to thefoxboomer@gmail.com.
We are a practical bunch, we baby boomers -- sometimes a bit too practical, as when it comes to purchasing long-term care insurance.
Especially in today's rough economic climate, it doesn't seem to make any sense to purchase something that you may never have to use. But at the same time, what if you do need it? I've told the story in a past column of my wife and her siblings' heartache over having to put their widowed mother into a nursing home.
And, according to a Mathew Greenwald survey, many other baby boomers have found themselves in the same boat. The study found that four in 10 adult children of parents who needed long-term care, but lacked insurance, said a policy would have made it easier for them to get the care they needed. Sixty-three percent said it would have increased the quality of care.
According to government figures, at least 70% of people over age 65 will eventually require some form of help with personal care, such as dressing or using the bathroom, and 40% will need a nursing home, which now costs $80,000 a year on average. Those are some scary statistics, and I think as baby boomers we should put some deep thought into whether or not to purchase LTC coverage. We've got to do our homework.
Alternative Insurance Plans to Pay for Long-Term Care
To find out some of the need-to-knows about LTC, I turned to independent life and health insurance agent/broker Robert F. Quinlan. Here is what he had to share:
What Medicare Covers
Long-term care insurance is all about protecting retirement income during these tough economic times, with depressed 401(k) plans and crushed home-equity values. The cost for one year in a New York City nursing home is more than $140,000, and the average annual cost for home care in New York is $48,000. Medicare pays for the first 20 days in a skilled nursing care facility. There are a number of restrictions even for those first 20 days and then it will partially pay for the 21st to the 100th day. Beyond 100 days, Medicare pays zero and that is a serious problem because in the metropolitan area a skilled nursing care facility can cost over $120,000 to $140,000.
What Long-Term Care Insurance Covers
LTC will pay for things like home care. Medicare will pay for home care. However, there are very big restrictions attached. For example, for Medicare to pay for home care you have to have a skilled-professional medical person (like a registered nurse or a physical therapist) come to your home. If someone doesn't need a physical therapist or a registered nurse, then Medicare won't pay. And if you do need that skilled professional, Medicare will only pay for three to four hours per day.
FBN Tool: I'm Retired, How Long Will My Savings Last?
LTC insurance, on the other hand, will pay for home care even if you just need a nurse's aide for things like eating and dressing and bathing. It will also pay for skilled nursing care and you can select and design a program that will pay for three, four, five or 10 years. Some insurance programs will pay lifetime benefits.
LTC Eligibility Requirements
With a regular LTC policy, you have to be in good health, so if you had a heart attack a couple of months ago you are not going to be eligible.
More Reasons to Do Your Homework on LTC
Care at home can be very expensive. registered nurses in the metropolitan area working through a home-care agency can charge $50 to $60 per hour. Nurse's aides can be $20 per hour. If you needed five to 10 hours per day, those dollars quickly add up. It is important for consumers to talk to their financial advisors about this topic. A nationwide survey that was done by Genworth Financial this past spring indicated that only 10% of financial advisors are talking with their clients about LTC insurance.