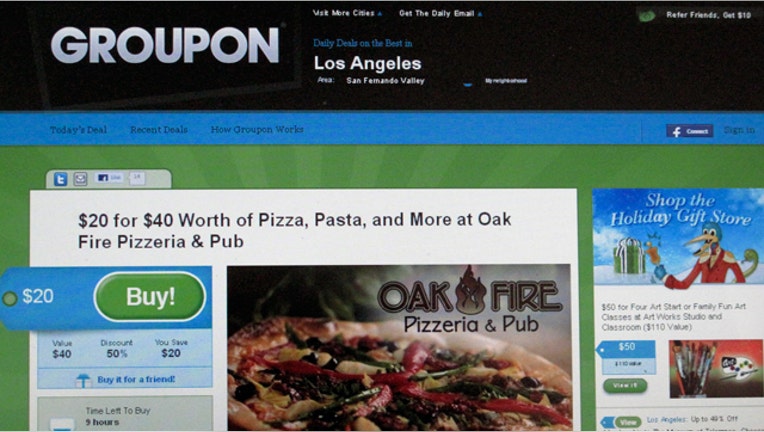 A few years ago, being featured as a Groupon "daily deal" was a big deal for a small business. Nearly five years after that company launched the group-coupon craze, however, daily-deal marketing has lost much of its novelty.
There's also a fair degree of controversy about just how effective such deals really are for businesses offering them. In a recent Sloan Management Review article, researchers V. Kumar and Bharath Rajan looked at three small businesses using group coupons and found that each sustained substantial losses in the month after their campaigns launched — without a corresponding uptick in subsequent months.
The good news? Today we know a lot more about using group coupons effectively. Here are 10 tips for making a successful offer:
1. Choose the right partner. The big group-coupon companies, such as Groupon and Living Social, have lots of experience and expertise, multiple deal structures, and analytical services to help you track results. But don't rule out local or regional competitors or those catering to specific industries.
"A good partner is going to take time to get to know your business and will not do a one-size-fits-all deal," says Groupon spokeswoman Julie Mossler. "What works for a corner deli may not work for a fine-dining restaurant. There are different pricing structures, and different clientele who respond to different approaches."
2. Know your business, and tailor your offer accordingly. Document when your business is busy and slow, the size of your average sale, and other key performance metrics so you can structure your deal properly. If you run a restaurant that's always packed on Friday nights, for example, don't offer a deal customers can use then.
3. Consider deals offering value, not huge discounts. Publicist Liz Kellogg of Kellogg & Caviar cites the Almond Restaurant Group in New York City, which recently did a promotion with BlackboardEats, a deal site for restaurants. Rather than a percent-off promotion, Almond offered coupon buyers four complimentary oysters and a beer pairing.
"This speaks directly to what they are trying to achieve — to be known as having an awesome selection of bivalves and craft beers," Kellogg says. "Plus, the likelihood that the customer is going to buy something else — a few appetizers or entrees — at full price is very high." Elsewhere, researchers Kumar and Rajan found that one of their subject companies fared better simply by reducing the discount they were offering to 30 percent from 50 percent.
4. Rely on coupons as a marketing tool, not a cash generator. Because you receive revenue from a group coupon almost as soon as it sells, it can be tempting to rely on daily deals as a quick source of cash. According to Georgetown University marketing professor Luc Wathieu, that can backfire when customers redeem their coupons and the cash is already gone. After all, the typical deal offers a 50 percent discount, half of which goes to the deal company.
"Not to say you cannot profit, but it's unlikely you'll earn a fortune," says Gyutae Park, co-owner of Money Crashers, a website offering financial advice for individuals and small businesses.
5. Target the right customers — new ones. If you regularly sell a spa treatment for $100 and offer it for $50 as a daily deal, your regular clientele will snap it up. That's not bringing in new customers, it's halving your revenue from existing customers. Where possible, consider limiting your offer to new clients.
6. Prepare. An attractive deal can bring in a gusher of new business, so you have to be prepared, possibly by adding staff, giving the business an extra cleaning, bringing in new furniture — whatever it takes, says Mossler, to give customers a great experience. And if you don't? A restaurant in my hometown earned vicious online reviews when it didn't prepare adequately. Customers complained of waiting too long for service and finding key menu items sold out.
7. Upsell and cross-sell. Don't be heavy-handed, but take opportunities to sell additional products or services coupon customers might enjoy — dessert with dinner, a wine-tasting excursion to go with their covered-bridge tour. "Suggestive selling is critical" since it helps offset the cost of your offer, says Lionel Holmes, owner of Haute Dogs and Fries, a casual restaurant in Northern Virginia.
8. Offer incentives for repeat business. "If you can't convert leads into lifelong supporters of your business, what's the point?" Kellogg asks. Make customers aware of special products, services or promotions you'll be offering soon.
9. Encourage good word-of-mouth. If you've delivered an exceptional experience, politely encourage your customers' help in spreading the word via social media, including Yelp and similar review sites.
10. Monitor your results. If you don't know how your coupon is working — how many customers redeemed them, how much they spent above the coupon amount, how many returned for a subsequent visit — you won't know whether the exercise was worthwhile or if you should tweak future offers.
Group coupons aren't right for every business. But structured and executed properly, they can attract new customers at an acceptable cost.
? Business on Main. Sign up for our Main Street Authority newsletter to get articles like this delivered monthly to your inbox.