The New Retirement Outlook: Priorities Shift Among Retirees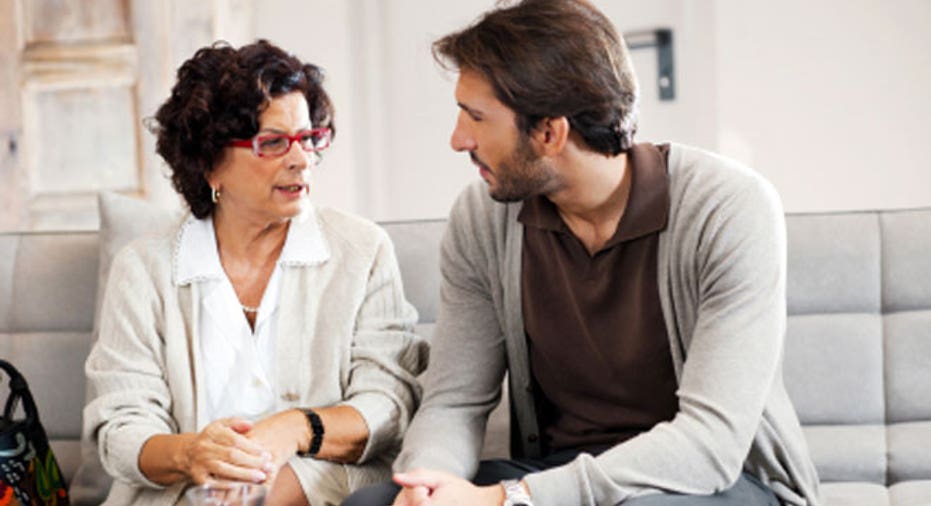 When it comes to retirement lifestyle, baby boomers are setting a new standard for generations to come.
Long gone are the days of retirees wanting to spend their golden years relaxing on the golf course or on the beach, it's about healthy living, remaining in the work force and helping their children purchase homes, pay for college and helping care for grandchildren—all of which require detailed financial planning.
A recent survey from the National Council on Aging (NCOA), UnitedHealthcare and USA TODAY shows seniors' perspectives on aging and what concerns them has involved to include the importance of seniors' connections with community and family to maintain a strong quality of life.
I spoke with Dr. Rhonda Randall, chief medical officer of UnitedHealthcare Medicare & Retirement about this survey and its implications on retirement planning:
Boomer: What did the 2013 survey find in regards to boomer' outlook on aging?
Randall: For the second year in a row, our survey found that, overall, seniors are optimistic about aging and about their future. That's great news because we know that positivity and happiness are related to better health.
Seniors also say that connections with their community and their family are most important to their quality of life. Our results show that when it comes to being proactive about your health, the most optimistic seniors are more likely to be taking steps to actively manage their health. For instance, 64% of optimistic seniors set one or more specific goals to manage their health in the past 12 months, compared with 47%of the overall senior population.
At the same time, we see that the majority of seniors report at least two chronic conditions, yet feel their health is "normal." For boomers, these findings point to the importance of being proactive about your health and planning for health challenges down the road.
Boomer: How can local communities help support successful aging?
Randall: While the majority of seniors agree the community they live in is responsive to their needs, many – particularly low-income seniors and those with three or more chronic health conditions – lack confidence that their community is doing enough to prepare for the needs of the growing senior population.
For instance, we found that seniors nationally believe their city or town should invest more in transportation, followed by affordable health care services and senior housing. Furthermore, we found that today's seniors rate the quality of community services such as health care and public safety higher than transportation and job opportunities for seniors.
Boomer: What were the findings on boomers' financial preparedness for retirement and how did they compare to past surveys?
Randall: We found that while most seniors report they are able to pay their current monthly expenses, many expressed concern about the financial impact of living longer. Two-thirds of seniors believe it to be "very easy" or "somewhat easy" to pay their monthly living expenses – consistent with the results of our 2012 survey -- more than half are "somewhat" to "very concerned" about whether their savings and income will be sufficient to last them for the rest of their life.
The survey also highlights just how retirement economics are changing. Nearly half of retired seniors report having access to pensions, and among seniors that are not yet retired, nearly two-thirds say they will have access to savings and investments and more than 40% plan to rely on Social Security as their primary source of retirement income.
As seniors age, they may require assistance from a caregiver. While on average seniors report they could afford 22 months of part-time home care from a licensed aide, low-income seniors indicate they could only afford five months, and seniors with three or more chronic health conditions say they could sustain the expense for one year. It's important to communicate the availability of federal, state and local assistance to seniors, especially low-income seniors (U.S. adults aged 60+ and with household income of less than $15,000) and those with chronic health conditions, so they are aware of all the options available to meet their needs.
Boomer: What big picture hopes and expectations can baby boomers look forward to in their golden years?
Randall: Overwhelmingly, seniors feel confident about their golden years -- when asked about quality of life in the future, nearly 90% of seniors state they are confident in their ability to maintain a high quality of life throughout their senior years, compared to a tad more than 80% of adults ages 18-59.
Again, what this year's survey tells us is that seniors cite connections with community and family as most important to achieving a high quality of life. One-fifth say spending time with friends and family will be the best part of their bonus years, and more than 4 in 10 seniors say seeing their children and grandchildren grow up is the most exciting prospect of living a longer life. Eighty-seven percent of seniors indicate that technology is important in their ability to stay in touch with family and friends. We also see this connection in terms of their expectations for housing – more than half of seniors we surveyed indicated that living close to friends and family was most important.
As a geriatrician, I was surprised to see that, in this year's survey, most seniors expect their health to stay the same in the next five to 10 years. This contrasts with published data illustrating that seniors are living longer but sicker, with higher rates of chronic illnesses such as diabetes and heart disease. At the same time, we see that many are not investing in activities that are important to help manage their health for the long term, including maintaining a healthy diet, getting regular exercise and seeing their Primary Care Physician a minimum of once a year. It's important seniors set health goals and work to achieve them so that they can live these extra years to the fullest.
Boomer: What are some of the survey findings on generational differences in aging expectations between boomers/seniors and adults ages 18 - 59?
Randall: Overall, we found that boomers/seniors and adults ages 18-59 were aligned on a majority of areas covered in the survey. The two areas where we saw a disparity in responses where in terms of what "getting old" means and planned sources of financial support for the future.
Although both seniors and adults ages 18-59 share the belief that "there's no such thing as getting old" because "age is a state of mind," nearly one-fifth of adults ages 18-59 believe "being old" means becoming wiser and only less than one-tenth of those ages 60 and older agree.
When asked what their primary source of retirement income will be, nearly half of adults ages 18-59 expect to rely most heavily on savings and investments and just 23 percent said they plan to rely on Social Security. On the other side of the coin, forty-one percent of seniors that had not yet retired planned to rely on Social Security, and only 30 percent indicated they would rely on savings and investments.