'The Mummy' Rises in Asia, Not U.S.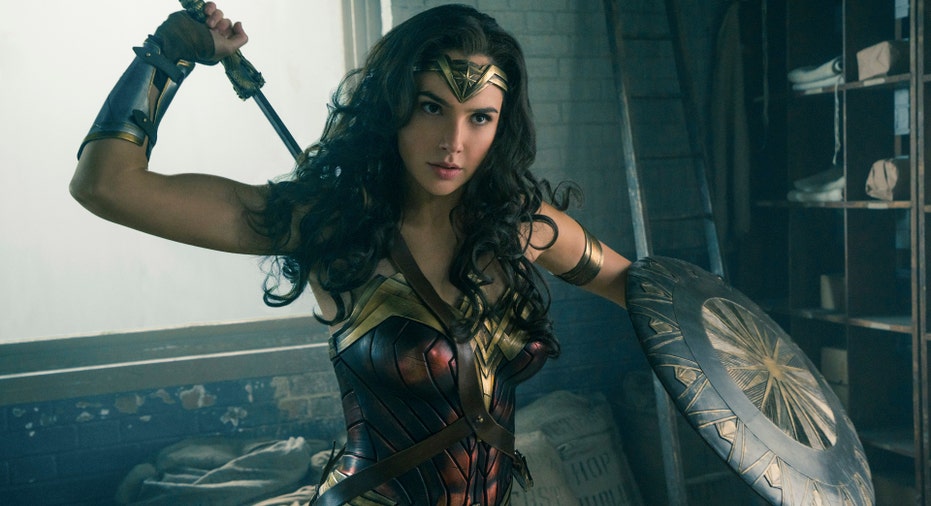 Tom Cruise's 'The Mummy' was buried at the U.S. box office this weekend by 'Wonder Woman,' but looked more alive overseas thanks to a strong start in China.
The reboot of the cinematic monster from Comcast Corp.'s Universal Pictures. opened to a weak $32.2 million in the U.S. and Canada, according to studio estimates.
That was well behind the $57.2 million second weekend in theaters for 'Wonder Woman,' from Time Warner Inc.'s Warner Bros. That film's ticket sales dropped only 45%, the smallest for any superhero movie since 2005's 'Batman Begins' and a sign of its strong word-of-mouth.
'Wonder Woman' has now grossed a total of $205 million domestically and $230.2 million overseas. Just as importantly, it has revived fan excitement for Warner's DC superhero brand on the big screen after fans and critics were largely dissatisfied with last year's 'Suicide Squad' and 'Batman v Superman,' despite good box-office grosses.
'The Mummy' didn't enjoy such a positive reaction. Reviews were poor, and those who turned out opening night gave it an average grade of B- according to market research firm CinemaScore.
'The Mummy' is the latest in a series of domestic box-office disappointments for Mr. Cruise, including 'Jack Reacher: Never Go Back,' 'Edge of Tomorrow,' 'Oblivion' and 'Rock of Ages.' The 'Mission: Impossible' franchise has been a notable exception for him.
But while American audiences have become less likely to rush out to his films, 'The Mummy' indicated that he, and big-budget action-adventure films in general, remain particularly popular in East Asia.
'The Mummy' posted very strong openings of $52.2 million in China and $17.8 million in South Korea, both of which were records for films starring Mr. Cruise.
Overall, it grossed $141.8 million internationally. Its openings were less robust in countries such as the United Kingdom and Australia, where it was beat by 'Wonder Woman.'
Universal's domestic and international distribution chiefs Nicholas Carpou and Duncan Clark said they were pleased with the total global debut of $174 million.
Because studios ultimately generate the most profits from ticket sales in the U.S. and other Western nations, though, 'The Mummy' may not be as profitable as films that perform better domestically. Universal spent about $125 million to make it.
The studio is hoping to use 'The Mummy' to launch a series of connected movies in a connected "cinematic universe." Executives at Universal have said the performance of 'The Mummy' won't sway their plans for other films in development. Next up on its release calendar is 'Bride of Frankenstein' in February 2019.