The Most Expensive Places to be Old and Sick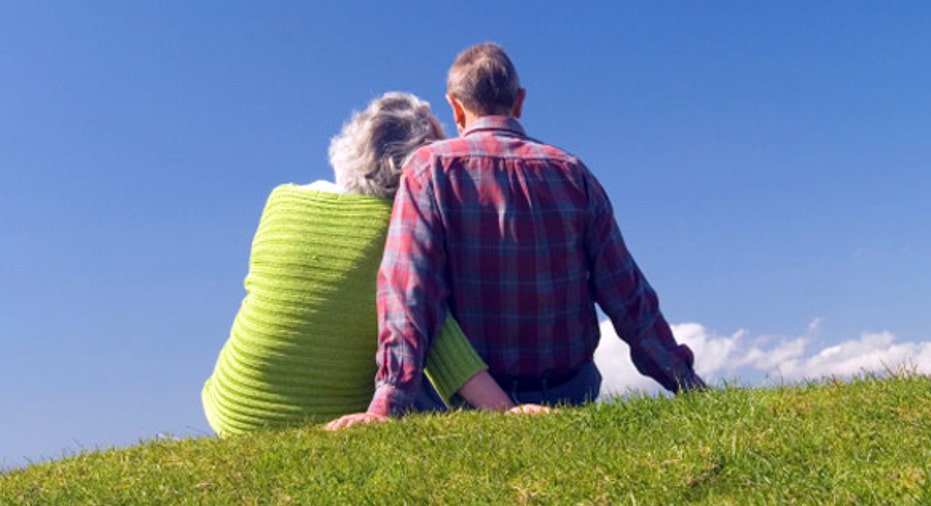 If you're living in Massachusetts, you can expect to pay a pretty penny for long-term care services. According to a study from Genworth Financial Inc., the Bay State has some of the highest costs in the nation associated with care for the elderly.
Growing old in Georgia, on the other hand, is decidedly more affordable. The Peach State consistently ranks among the least expensive locales for various types of care, according to the study.
Knowing the cost of care where you live is important when you consider your need for long-term care insurance. Genworth determined the costs in four categories of care -- nursing homes, assisted-living facilities, adult day care centers and home health care professionals -- by conducting 15,300 surveys of providers during January and February 2012.
While Massachusetts and Georgia managed to consistently appear on the high and low ends of the cost spectrum, respectively, in all four categories, the Genworth survey found costs in most states vary, depending on the type of care.
New Jersey, for instance, ranks as the most expensive state for assisted-living facilities, with costs averaging around $5,713 a month. But it falls right in the middle of Genworth's analysis of home care providers. Missouri -- the state where assisted-living facilities are the least expensive, at $2,419 a month -- also falls in the middle when it comes to home care.
The discrepancies aren't all that surprising, considering that different external factors drive the costs associated with each category of care.
What's driving costs?
"So many variables go into what makes care more expensive in one area than another," says Jowynna Michel, care resources operations leader for Genworth's Caregiving Division. For example, the costs associated with bricks-and-mortar facilities tend to be higher in states where real estate is the most expensive, she says.
"Massachusetts has one of the highest costs of living in the U.S.," Michel says. That is why nursing homes located in the state can cost residents between $117,530 and $127,750 a year, depending on whether a person chooses a private or semiprivate room.
As high as that figure may appear, the state actually ranks third in nursing-home costs. Alaska tops that list, with costs averaging between $232,505 and $273,750 a year. It's followed by Connecticut, where residents pay between $135,050 and $145,818 annually.
In contrast, residents in Oklahoma, the state where nursing home costs are at their lowest, pay between $49,447 and $53,597 a year.
To learn more about nursing homes, visit a webpage on the topic from AARP, an advocacy group for people age 50 and older.
States with expensive real estate, including Alaska, New Jersey, New York and most of New England, also have higher costs associated with their adult day care centers and assisted-living facilities. Vermont residents pay the most at adult day care centers, with service in the Green Mountain State costing $131.50 per day. In Alabama, the least expensive state in this category, patrons only pay $25 per day for care.
Home care costs are generally determined by the availability of workers in an area.
"Having a strong, unskilled labor force in your area will keep costs down," Michel says. These workforces tend to be prevalent in the South, where home care consistently is affordable. Care is cheapest in Louisiana, where the average hourly rate for home care health aides is $15 an hour.
On the other hand, less densely populated states, like North Dakota or Wyoming, tend to pay more to home care providers since these individuals usually have to travel further to get to work, Michel says. Minnesota actually ranks amongst the most expensive states for home care aides, with workers averaging around $25.25 an hour.
Despite regional trends, "some states don't act the way you would think," Michel says. Home health care aides in Florida, for example, make an average of $18 an hour, one of the highest rates amongst the Southern states. While the state has a well-developed community of long-term care providers, it also has a large aging population that appears willing to pay more for care.
Additionally, "the cost of living is higher in Florida, as is the average income, according to the U.S. census," Michel says.
The big picture
Overall, the study found the cost of care associated with facility-based providers has increased steadily over the last five years.
The average annual rate for private nursing home rooms has climbed from $65,700 in 2007 to $81,030 in 2012. Adult day care costs increased by 1.67% from 2011 to 2012, with patrons nationwide currently paying an average of $61 per day. Similarly, assisted-living facilities experienced a 1.19% uptick, with U.S. residents paying an average of $3,300 a month for care.
One spot of good news is that costs associated with home care have remained flat. The national hourly median rate charged by a licensed home health agency for an aide has only risen from $18 to $19 between 2007 and 2012.
You can find out how your state ranks in care categories by consulting the Genworth study. Knowing the costs of care in your area can be a crucial first step in your long-term care planning process.
"It's a good starting point for figuring out how much insurance you will need down the road," says Jesse Slome, executive director of the American Association for Long-Term Care Insurance. "If you know your potential costs are going to be higher, you may need a larger insurance policy."
This policy could include extra coverage in a specific area of care, depending on where that category ranks among your own preferences and how expensive it is in your area. However, in states where costs are high across the board, it may be a good idea to opt for a comprehensive policy that has richer benefits covering all levels of care in a variety of settings.
The data is just one part of an involved planning process that includes assessing your own wants, your family's capabilities and the amount of money you have to put toward premiums, deductibles or out-of-pocket expenses.
You can use Insure.com's online long-term care insurance policy checklist as a planning tool.
"Long-term care planning needs to be part of your whole financial family plan," Slome says. "You need to take into account where you are going to live down the road. If it's an expensive area, you're going to have to set more funds aside for your care."
The original article can be found at Insure.com:The most expensive places to be old and sick