The Most Expensive NFL Ticket Of 2016 Is...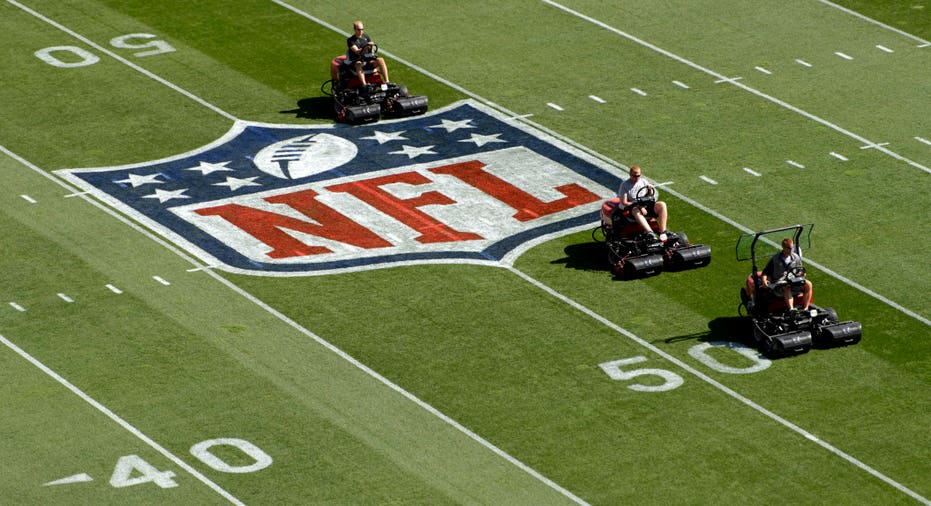 Whether because of their perennial on-field success or their central role in the "Deflategate" saga, the New England Patriots enter the 2016 season as the most expensive NFL ticket on the secondary market.
As of Wednesday, a single ticket to a Patriots game held an average resale price of $347, according to ticket aggregator SeatGeek. The Seattle Seahawks ranked as the second-most expensive ticket at $337 per resale, while the Green Bay Packers were third with an average resale price of $310. All three franchises are among Las Vegas' betting favorites to win Super Bowl LI in February 2017.
Online demand is already building for the Patriots' Week 6 matchup against the Cincinnati Bengals, which will mark quarterback Tom Brady's first home game of the season after serving a four-game suspension for his role in the "Deflategate" scandal. The game currently has an average resale price of $475, making it the most expensive ticket SeatGeek has tracked so far this season.
"Right now, this Patriots-Bengals game is the most in-demand regular season Patriots game we have seen since we started tracking the secondary market in 2010," SeatGeek content analyst Chris Leyden told FOXBusiness.com.
Currently, the Kansas City Chiefs rank as the NFL's least-expensive ticket, with an average resale price of $81 despite entering the 2016 season with a 10-game regular season winning streak. San Diego Chargers are second-cheapest, with an average price of $106, while the Detroit Lions rank third at $108.
The Minnesota Vikings' move into state-of-the-art U.S. Bank Stadium is an exciting development for fans, but it's also had a major impact on ticket prices. Seats are selling for an average price of $238 this season, an increase of 137% compared to last year. The Los Angeles Rams' move from St. Louis to the West Coast has had a similar impact on their tickets, driving prices up 76% to an average of $187.
The 2016 NFL season begins on Thursday night with a Super Bowl rematch, as the Carolina Panthers travel to Sports Authority Field to face the Denver Broncos at 8:30 p.m. ET.