The Most Affordable Places to Buy a Home in America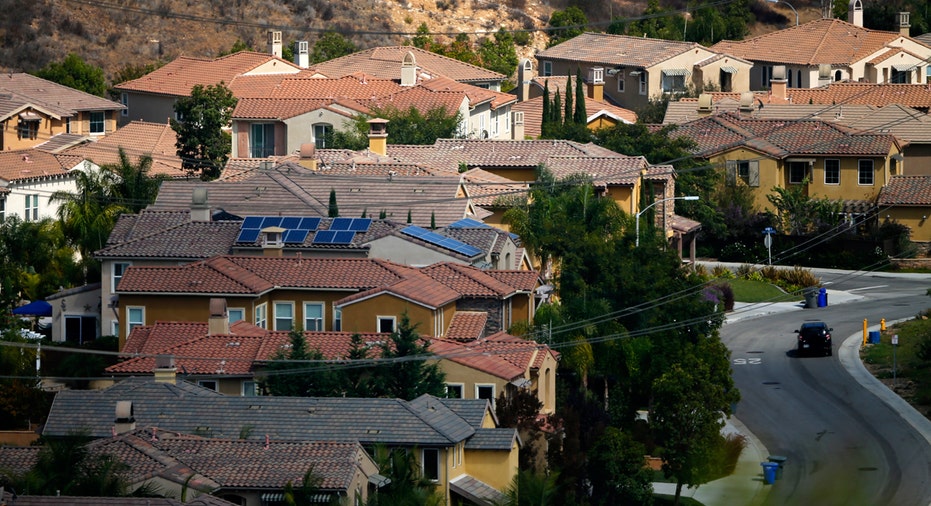 Determining the affordability of living in a certain place involves a lot of variables, but the make-or-break expense tends to be how much it actually costs to have an address there — that is, what rent or mortgage payments are.
One of the ways to calculate home affordability is to look at the average income in that area and see how the average mortgage payment in the same area compares. (Try our Home Affordability Calculator to see how your credit can impact how much house you can afford.)
Nationwide, the mortgage payment on an average-priced home in the U.S. (assuming a 3% down payment and including homeowners insurance, private mortgage insurance and property taxes) takes up 36.5% of the average wage in the first quarter of 2015, according to a quarterly analysis from housing data company RealtyTrac.
That's an improvement from 37.4% at the same time last year, but a mortgage payment requires more of monthly wages than it did in the first quarter of 2013, when it took up 33.5% of homeowners' income.
In some places, the average monthly mortgage payment takes up much more of consumers' paycheck. For example, the average mortgage payment for a home in Eagle County, Colo., was 138.5% of the average income there in the first quarter. That made it the least affordable place to buy a home early this year (Eagle County includes resort town Vail and the White River National Forest), followed by Kings County, N.Y., (aka Brooklyn, where you need 126.3% of the average income to afford the monthly mortgage payment on an average-priced home) and Marin County, Calif., (San Francisco metro area, 119.3%).
In most of the country (68% of counties), home price appreciation has increased at a faster rate than wage growth between the first quarter of 2014 and the first quarter of 2015, but mortgage rates have fallen in that same period of time, improving home affordability in most of the country.
Should interest rates rise (and wage growth and home price appreciation remain constant), home affordability will drop. This is a big issue facing aspiring homeowners, as many experts anticipate interest rates rising in the next several months. Your credit score has a huge impact on what interest rate you'll get on a mortgage, which is why it's important to check your credit before you buy a house (or start looking). You are entitled to a free copy of each of your credit reports annually from AnnualCreditReport.com and you can check your credit scores for free each month on Credit.com.
Even with decreased home affordability on the horizon, there are many places where it's considered quite cheap to buy a house. Here are the 10 counties with the most affordable homes, according to RealtyTrac's Q1 2015 analysis.
10. Cuyahoga County, Ohio Metro area: Cleveland (includes Cleveland proper) Affordability (portion of average income it takes to make a mortgage payment on an average priced home): 13.7%
9. Roane County, Tenn. Metro area: Knoxville, Tenn. Affordability: 12.1%
8. Clayton County, Ga. Metro area: Atlanta Affordability: 11.3%
7. Darlington County, S.C. Metro area: Florence, S.C. Affordability: 10.8%
6. Wayne County, Mich. Metro area: Detroit (includes Detroit proper) Affordability: 10.6%
5. Fairfield County, S.C. Metro area: Columbia, S.C. Affordability: 10.3%
4. Lake County, Ind. Metro area: Chicago Affordability: 9.5%
3. St. Louis City Affordability: 9.4%
2. St. Louis County, Mo. Metro area: St. Louis Affordability: 8.3%
1. Hamilton County, Florida Metro area: None Affordability: 5.6%
More from Credit.comHow to Get Pre-Approved for a MortgageHow Much House Can You Afford?What Happens To Your Credit When You Buy a Home?
This article originally appeared on Credit.com.
Christine DiGangi covers personal finance for Credit.com. Previously, she managed communications for the Society of Professional Journalists, served as a copy editor of The New York Times News Service and worked as a reporter for the Oregonian and the News & Record. More by Christine DiGangi