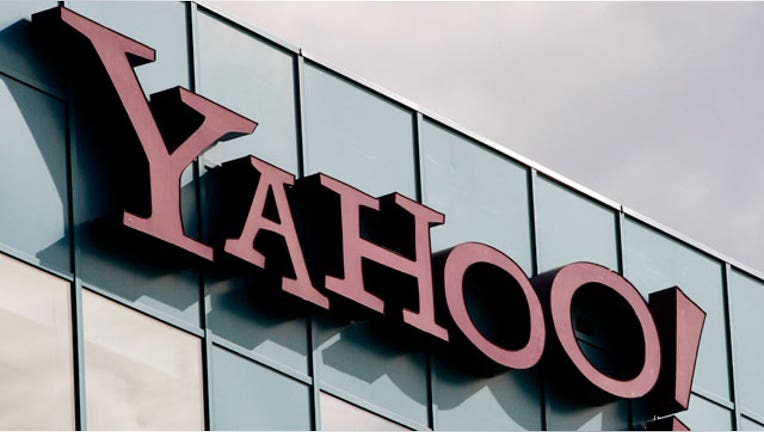 Never mind the botched turnarounds, strategic missteps, acquisition write-offs, abandoned spinoffs, talent exodus and erosion of a core business that was once valued in excess of $100 billion. Now you can add big hairy disclosure and product issues to the mess formerly known as Yahoo.
The massive data breach of 500 million accounts happened two years ago. Yahoo says it learned of the breach in July, when exactly, they didn't say. On July 25, Verizon agreed to acquire the beleaguered company. Yahoo disclosed the breach to Verizon and everyone else in September. Does that smell at all fishy to you? It sure does to me, and I'm not alone.
If the telecom giant determines that the hack is material to Yahoo's business, it will likely seek to slice a material chunk off the $4.8 billion it agreed to cough up for the internet has-been's measly 1.7% market share in digital advertising. And I'm sure that regulators and investigators will be sniffing around to find out exactly what Marissa Mayer and company knew and when they knew it.
Now we learn that Silicon Valley's longest running soap opera has cancelled its Q3 earnings call. Of course it will have to report earnings, per SEC rules; it just won't have a conference call for investors. I wonder if that has anything to do with Mayer and CFO Ken Goldman wanting to avoid being asked questions they would rather not answer. You think?
Not to be a curmudgeon, but as a longtime user, I'm pretty ticked off about what Yahoo has done to its products, of late. In an effort to stem long term slides in ad revenue, market share and profits, the product team has redesigned virtually all of its primary web properties, and not necessarily for the better.
Paid ads in news feeds are out of control site-wide, especially on Yahoo Finance. Unless of course you typically frequent Apple's finance page to learn "33 Horrifying Secrets About the Amish," "What You Didn't Know About the AT&T Commercial Girl" or a secret cure for diabetes.
Speaking of Finance, a lot of users are reportedly unhappy with last July's big redesign, and I'm one of them. They did away with several features I use daily, including a comparison snapshot of competitors' operating metrics and the ability to dial in custom date ranges for stock performance. Now if you want to know how shares of Microsoft fared when Steve Ballmer was CEO, you literally have to click back calendar month by month to get to the right start and end dates. Hard to believe.
Don't even get me started on what they've done to individual stock news feeds. While I do like the continuous stream, what used to be a simple list of relevant headlines and their publishers now includes summaries, images and tons of low-quality content, not to mention all the aforementioned ads. And three months in, it's still super buggy.
Meanwhile the weather data that used to be accurate is now chronically wrong. Maybe they get the data from inaccuweather. So I switched to the Weather Channel and all is hunky dory. For example, today's forecast was mostly sunny, and that's exactly how it turned out. Yahoo forecast rain. Maybe the problem is specific to my location, who knows?
About a month ago I lost my My Yahoo page for an entire week. In case you don't know what that is, it's a customizable news and information aggregator that pulls in data from across Yahoo's sites. It's been my home page for finding out what's going on in the world – technology, business, politics, stock portfolios I monitor – practically every morning since the late 90s.
Granted, My Yahoo has never been easy to use, but I've never flat-out lost it before. One day I woke up, opened my browser, and my familiar page was simply gone, replaced by Yahoo's generic "News For You" feed, horoscopes, entertainment and health headlines, inaccuweather and everything else I couldn't care less about.
I tried Logging out and logging back in again, switching browsers and of course making sure I hadn't lost my cookies and all my other settings. Finally, I spent the better part of a Sunday messing around with it and somehow managed to get it back. I still don't know what I did to lose it or to find it. Not a clue.
The only app that seems to be improving is Yahoo Sports. Changes were initially inconsistent across platforms and missing all sorts of information that any sports fan would want to see. It's slowly getting better, but I think it's probably too little, too late for too many, courtesy of Mayer's strategy du jour.
No wonder what used to be the #1 site in the U.S. is now #5 behind Google, YouTube, Facebook and Amazon. Whatever. The whole sordid mess will soon be Verizon's problem. C'est la vie.