The Massive Trucker Shortage Could Hit Your Wallet Soon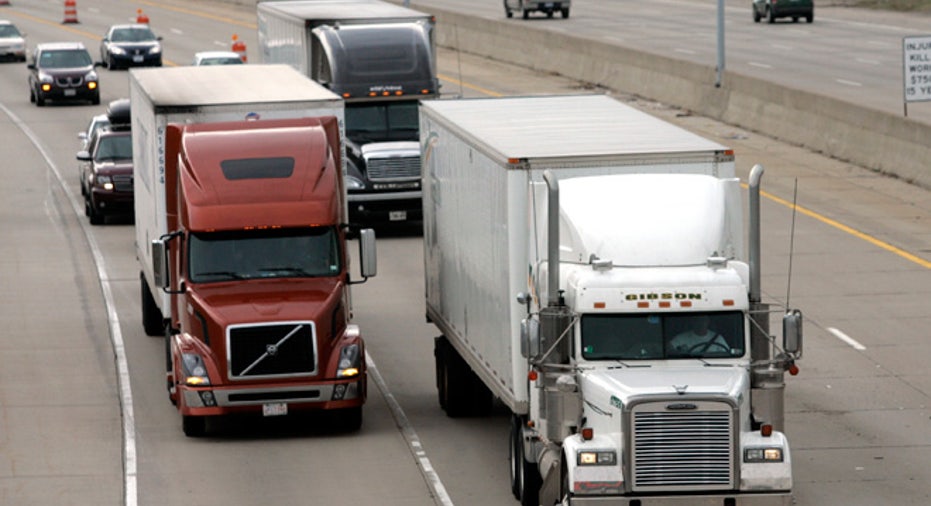 Truck driver Anthony Plummer remembers when he was in the middle of the country on a long-haul delivery when he learned his daughter was sick in the hospital.
"I was told to get back [home] as soon as possible. But there are a lot of rules that limit how much I can drive, so I told them I would get back as soon as I could." It was after this incident that Plummer decided to make a career shift to become a regional truck driver. "It blew my mind if something were to happen and if I was way across the country. Every now and then I still go out there to long run because she is doing better, but it's rare."
Plummer isn't alone with his career move as the trucking industry suffers a shortage of drivers across the board, especially among long-haulers. According to the American Trucking Associations (ATA), the industry is about 30,000 short of qualified drivers. Over the next 10 years, that number is set to rise to 200,000.
The industry, which has an average 115-120% annual turnover rate, according to Brian Fielkow, CEO of Jetco Delivery, a logistics company specializing in regional trucking, also has an aging problem. Bob Costello, chief economist at the ATA, says the average age in the for-hire truckload market is about 49, and for less-than-truckload drivers (LTL) and private carriers the average is about 55.
The trucking industry is a vital component to economic growth, with trucks hauling 70% of all freight tonnage moved in the U.S., according to Costello. And as the economy continues to improve so does demand, which is good news for the industry and the economy, but there isn't enough capacity to keep up. In fact, earlier this month, Swift Transportation reported in its quarterly earnings release that the "the overall driver market tightened more than anticipated."
"Ultimately everything moves slower which could delay parts not arriving" and back up the whole manufacturing process. I've seen construction projects get held up because there weren't trucks available, that's a small taste of it."
Consumers could also soon start feeling the driver shortage. "Ultimately everything moves slower which could delay parts not arriving" and back up the whole manufacturing process, says Fielkow. "I've seen construction projects get held up because there weren't trucks available, that's a small taste of it."
While the shortage could cause prices on goods to increase, experts say it's not likely it would be passed onto consumers. "It could mean higher prices at the stores, but we will have to see how much of the pay increases get passed along to consumers," says Costello.
The Great Recession provided a false sense of security with the driver shortage, explains Fielkow. "Demand died down when the economy cooled off so no one was really feeling the shortage. We took our eye off the ball as a country. The slowdown was purely masking an underlying generational trend."
Experts cite other job alternatives that don't require being away from home for long stretches, the age requirement (23), cumbersome regulations and the demanding work schedule for fueling the shortage.
"A company can't get into a high school and recruit young men and women who don't aspire to go to college," says Lyndon Finney, editor at The Trucker. "There is a three-year gap where they can't recruit and a lot of career decisions get made during that time." He says there is movement to get insurance companies to come up with rigorous training standards to get young drivers behind the wheel earlier. "We let them go into combat and go over and face the enemy on the ground and fly a plane, maybe they are mature enough to drive a truck as well."
Peter Latta, chairman and chief executive officer at regional truck driving company, A. Duie Pyle launched an in-house training academy in 2003 to help manage their turn-over rate, which is currently only around 5% in LTL for drivers with greater than one year of service. The eight-week academy is open to the company's full-time employees who are interested in getting their commercial driver's license. The company picks up the entire cost of the program, including meals and lodging, at about $20,000 per student, and has graduated more than 150 drivers.
"The shortage is very concerning and we are trying to combat it as best we can….we are making our investments in our people."
The industry also has an image problem, says Finney. "We get publicity on the bad things and not on the good things. The image of trucking a lot of people have is when the truck went into the back of Tray Morgan's limo."
Pay has also been an issue when it comes to recruitment and retainment. "Drivers, as of last year, were making, based on real dollars, somewhere between 6-8% less than they were in 1990…and working 70 hours a week." With that said, as demand continues to outpace driver capacity, pay has been going up. "Lately, we are hearing fleets every week increasing pay in the 10% to 15% range," says Costello.
To deal with the shortage, the industry and shippers are getting creative to help lessen drivers' time on the road. Fielkow says some companies are having drivers meet halfway during a long haul to switch off. "That means they can both get home quicker and help focus on the quality of life. Yet shippers have legitimate demands that need to be met, and sometimes there isn't an easy way to figure it out."
He adds that shippers are becoming more proactive and giving customers more notice about their needs. "It used to be a day or two heads up, now they are giving us one, sometimes two weeks."