The MAD About Chocolate Story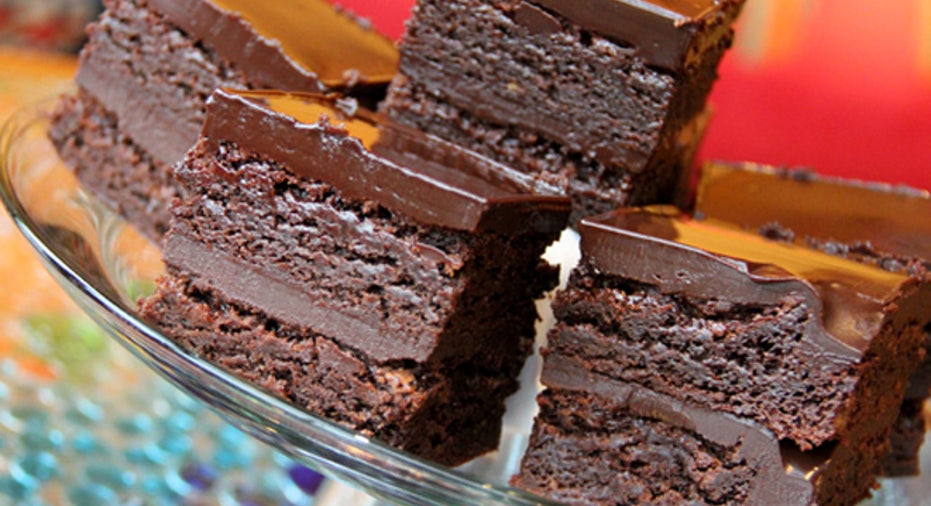 Small Business Spotlight: MAD About Chocolate, @MAD_man204
Who: Marcel and Connie Desaulniers
What: Hybrid chocolate café and art gallery with a twist.
When: April 2012
Where: Williamsburg, Virginia
How: Marcel Desaulniers—a four-time James Beard Award winning chef, author of Death by Chocolate, star of several TV cooking shows, and creator of the original Death by Chocolate cake in 1982—was in retirement when the idea for creating the hybrid chocolate café MAD About Chocolate came to mind.
The husband-and-wife team Marcel and Connie Desaulniers (an entrepreneur and artist) combined their two careers into one successful business by creating MAD About Chocolate.
"Creative people do not tolerate boredom very well," says Connie Desaulniers.
MAD About Chocolate is now an art-filled, custom-designed cafe that features Marcel's decadent desserts, brownies, ice cream, plus light lunches and wine.
Biggest challenge: Construction delays for the recently renovated shopping center where MAD About Chocolate is located have been one of the biggest challenges for the Desaulniers while building their business.
"Construction started early Fall of our second year in business—a very vulnerable time for a small, startup. Since our sales to that point were higher than projected, we felt we could accommodate the short-lived construction. A project that was projected to last 3–4 months lasted 9 months.  Unfortunately, MAD about Chocolate was inaccessible or obstructed by construction during 5 of our biggest holidays:  Thanksgiving, Christmas, Valentine's Day, Easter and Mother's Day," says Connie.
Fortunately, MAD About Chocolate had already established a loyal customer base that stayed loyal throughout the difficult 9 months.
One moment in time: "Out-of-town customers often ask us to open a shop in their hometowns (even folks from New York City and other urban areas). The concept could translate well at various locations because it is fairly simple and we have a recognizable brand in both the name "MAD about Chocolate," and with Marcel, who has fans of all ages. We have an ever-expanding mail-order business, and have recently started online sales from our website," says Desaulniers.
Best business advice: "Do what you love to do, be the best at it, and keep it simple. And if you start your own business, don't just plan for contingencies, plan for calamities," says Connie.