The Luxury of Choice and Personalization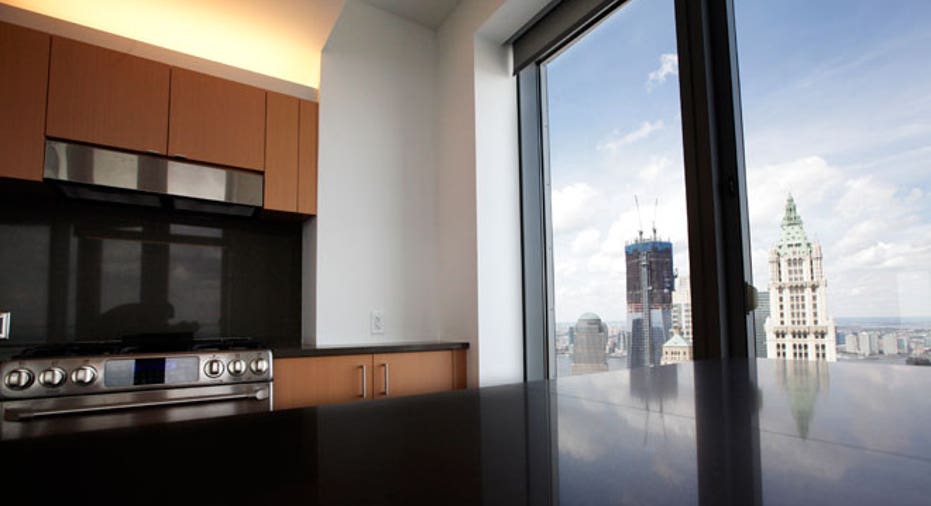 Imagine arriving at the Bellagio in Las Vegas. A friendly bellman smiles and rushes to take your bags. The front desk clerk welcomes you by name and hands you keys to a poolside suite. In your room a welcome packet is waiting for you, suggesting activities tailored to your interests. During dinner the sommelier recommends a new vintage the staff is sure you'll love.
You feel like a rock star.
Can you picture it? Although few of us have stayed at a five-diamond property, we all can imagine what that experience would be like. Personalization is the hallmark of luxury in travel and entertainment. In fact, personalization is listed as one of the top criteria when AAA grants a five-diamond rating: "Ultimate luxury, sophistication and comfort with extraordinary physical attributes, meticulous personalized service and impeccable standard of excellence."
The five-diamond rating is a pretty coveted distinction. Of the millions of hotels, only 97 hotels worldwide have met the discerning standards to become five-diamond hotels: high-end accommodations, excellent customer service, extensive facilities, and, of course, a high level of personalization.
We are now being offered this personalized experience online every day as more brands leverage analytics and target content based on what they know about their customers and prospects. For all of this effort, in some cases we are less than delighted. In fact, when it is unexpected it can make the most sophisticated consumer weary. Why?
Luxury Of ChoiceWhen you go to a high-end hotel, you expect the people there to know your name. You expect them to remember your preferences and use that knowledge to create an experience. You may wonder how it was all orchestrated, but really you just enjoy the added convenience, comfort, and luxury of being catered to.
Contrast that with a similar experience online. You may be reading an article online and notice the ads are spot on. There is interest, hesitation, and a fleeting thought--"That's right! I meant to buy mom's birthday gift when the phone rang. Better do it now to avoid rush shipping. Wait. Did they know I abandoned my shopping cart on another Web site?"
What's the difference? Consumers staying at a luxury hotel look forward to being catered to. They expect it. It was a choice, and they enjoy every minute of it. Consumers online aren't entirely used to being catered to, and when it is unexpected it can feel awkward. Striking the right balance between personalizing an experience and avoiding the creepiness factor is sometimes referred to as the "spot-on" approach.
When you think about it, why wouldn't you want someone to remember you and your preferences? Why wouldn't you want that experience, regardless of whether it's in person or online? Most customers are happy with that personalization, as long as they understand it and why it's being done. It's really about the luxury of choice.
Marriott's Spirit To Serve High-end brands understand that not all consumers focus on price point. Many prefer an experience catered to their interests and preferences over a generic one. They will choose it and share additional information about themselves to help things along.
For example, Marriott's industry-leading personalized service program, includes calling prior to the guest's arrival to check on preferences, emailing suggestions to help with trip planning, and recognizing guest preferences at check-in. The company believes that personalization is a vital part of its success. "Personalized service is critical to delivering a high-quality guest experience," said Amy McPherson, executive vice president, sales and marketing, Marriott International, Inc.  "Marriott's Spirit To Serve Our Guest approach makes the customer feel recognized and special from the very beginning."
This seems to be working reasonably well, as Marriott's current customer satisfaction index score is one of the highest scores in the hospitality industry. That means that more than eight out of 10 of Marriott's customers are extremely satisfied with their experiences with the brand.
Customers appreciate companies using information to give them a personalized in-person experience. I, for one, happily checked off my preference for feather pillows last time I stayed at Marriott. When customers feel like they have a choice in the collection and use of that data, they feel less awkward and tend to hesitate less.
So how can brands reproduce this delight with personalization online?
Mum's The Word In most cases, consumers are more concerned with discretion than privacy. They are weary of how companies may use the data they collect. Having a brand use data to improve the customer experience on its own site is welcomed. I'd argue it is expected. No one wants to fill out a form every time they make a repeat purchase. Receive spam from a third-party vendor after a purchase? Not so much.
That is why it is important to have a transparent privacy policy that assures customers of what you are going to do with the information you collect. That privacy policy will explain exactly what types of information you will collect and how you will use that information.
Sixty-seven percent of businesses that implement some personalization program for their customers see a much higher retention rate (around 60 percent) than those that don't attempt to personalize their customers' experience. In many cases, customers will even willingly share their data if they know it will result in a better shopping experience.
Customers want the high-end VIP treatment, and the use of data to personalize their experience makes that possible. And they want the luxury of choice. Transparency and options on use of personal information allow them to develop trust in the brands they choose. And with trust comes the freedom to enjoy having your name and preferences remembered every time you login online or walk into a five-diamond hotel.
More From CMO.com
Slide Show: 9 Midyear Marketing Trends For 2014New PwC Study Quantifies Importance Of CMO-CIO RelationshipWhere's The Creative? The Missing Link In Customer Experience3 Ways To Rally Your Marketing Team Around Big Data
About Tatiana Mejia
Tatiana Mejia is a product marketing manager for Adobe Experience Manager, focused on social communities and strategies essential to marketers integrating social into their digital properties. Mejia has extensive experience in SaaS, collaboration and productivity applications, and social marketing. She holds an MBA from the Stanford Graduate School of Business.